Here you can taste a variety of traditional Georgian cuisine dishes, such as imruli, khachapuri, khinkali, chebureki, belini, lobiani, solyanka, and all this with the Georgian salads.
Aramis Restaurant is a Bar & Restaurant located in Ashdod on the coast of the Mediterranean Sea with the marvelous and romantic view of the sea shore. The Three Musketeers unique design creates a beautiful impression and feeling of reception in the noble environment.
"Pinta" – the best bar and restaurant in Ashdod! Here you can find German sausages with stewed cabbage, as it served in Bavaria, and New Zealand and Canadian mussels
VOX RestoBar is wonderful place for celebration of corporate or family events celebration, as well as for a quite romantic evening by candlelight. There are specially selected banquette offers according to your taste and attentive staff.
The feature of our cafe-shops is guest's ability to choose a set of individual portions based on the special cafe-shop assortment. It means, that you must not buy a whole cake, instead you can choose several pieces of one or different cakes: every family member has different food preferences and there are a lot of one want to taste something new! Thus, sweet teeth have got a wonderful place with rich assortment and ability to taste everything!
The menu consists of snacks, fresh fish, rich salads, a variety of pastas and sauces to it, as well as of the special main courses, local and imported wines. In the center of the restaurant you will find an impressive bar.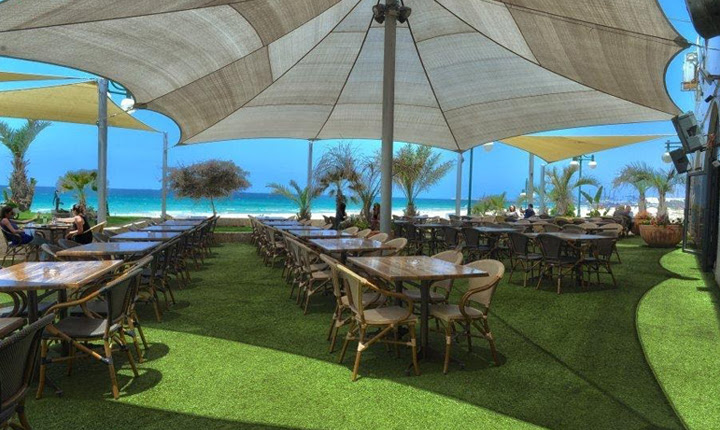 The Café Puzel Restaurant in Ashdod is located on the northern end of Kshatot beach on the opposite side of the open sea. On the open terrace one can enjoy the warm sun in sunny winter days and wonderful refreshing breeze in hot summer days.
Paradise Restaurant and Banquet Hall was founded in 2002 and since then has held thousands of successful and happy events and banquets. The restaurant is famous for its excellent Bukhara, Caucasian, Georgian, Russian and Israeli cuisine.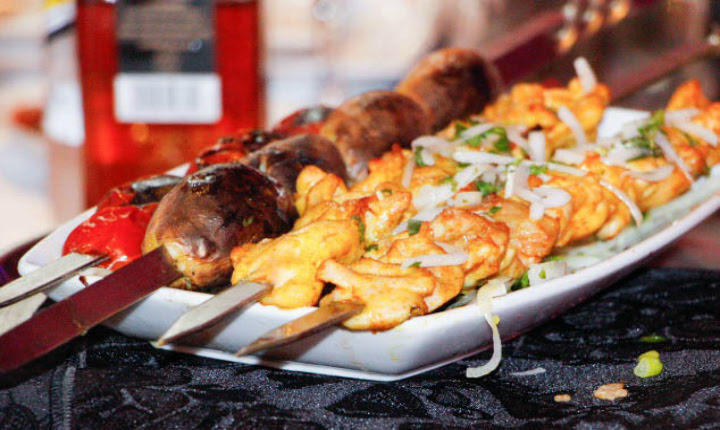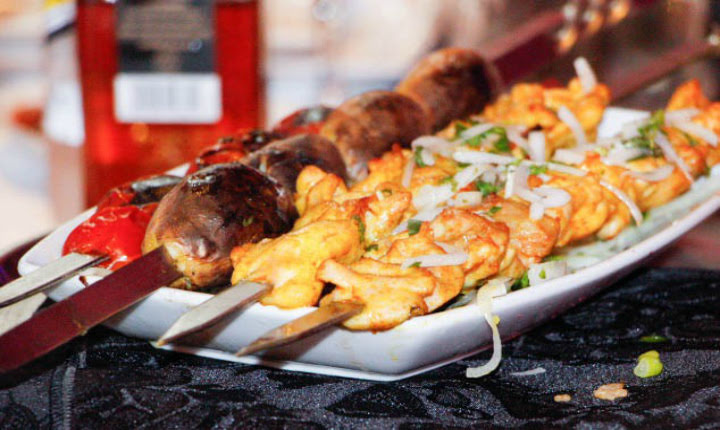 CONCORDE IS ONE OF THE BEST RUSSIAN RESTAURANTS IN ASHDOD. It is located on the luxurious Kshatot embankment on the Mediterranean seacoast. The large terrace with the view of the sea, cozy furniture and varied assortment of different beverages in a bar will make your rest unforgettable.
n the "Corsair" restaurant menu we reflected all the best from real cuisine: traditional Italian pizza on thin dough, pasta, soups, classical Mediterranean salads and snacks and, of course, grilled dishes. We recommend to pay a special attention to sausages cooken according our chef's special recipe.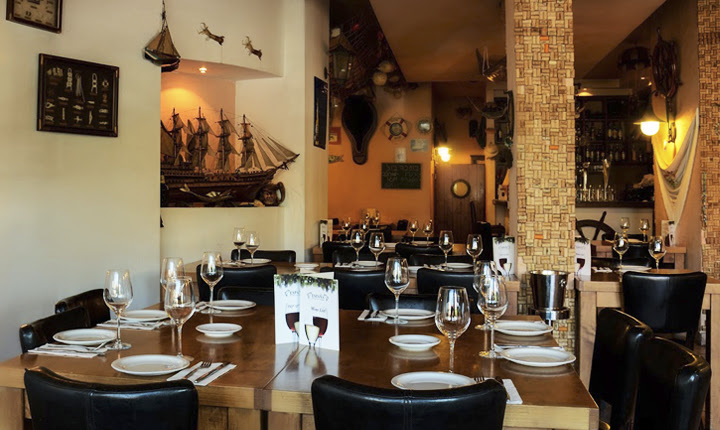 These days, one can enjoy a taste of those authentic Spanish dishes in Ashdod, as well as taste of fish and seafood cooked according to the best Spanish traditions.
"Kampai Street Wok Ashdod" contains wide choice of snacks and Asian soups, various sushi menu, wok fried dishes, Asian grilled dishes, sushi combinations for several persons, kid's menu, and wonderful desserts.
The best restaurants of Israel on the BestRest website
Both big and small cities in every country have their unique vibrance of life that attracts a large number of tourists every year. In Israel, thanks to the BestRest website, it takes minimum efforts and time to find a nice eatery to go. Whether you are looking for a spacious banquet hall for a magnificent wedding, a youth cafe for student leisure gatherings, a casual coffee shop with exclusive selection of coffee blends, a vivid bakery with unique desserts, or a fancy restaurant with haute cuisine for important business meetings, with us you can easily find a perfect venue for any event.
List of the most popular restaurants in Israel
Booking a fashionable restaurant on weekends or holidays might be tricky, so it is best to make a reservation in advance by phone or on the website. This won't be much of a problem when it comes to the favorite restaurant which you visit often. But what if you decide to try something new, or simply are in another city where everything seems unfamiliar? In such situations, the search of a nice place might require a great investment of time and effort, but with us this will be a matter of just couple of minutes. BestRest is a unique website representing multiple choices of the best restaurants, cafes, bars and other places to go in your city. Here you will find eateries, banquet halls and karaoke bars for any taste and budget. Our convenient search engine will help you to make the right choice in a matter of seconds. It is enough to sort the list of restaurants according to your requirements as for the location, restaurant type, cuisine, delivery availability and other criteria. In addition to this, our webportal provides full description of the most popular eateries with their prices, menus, real photos of dishes and interior design, opening hours, exact address, contact phone numbers, promotions and lots of other useful details.
If you still cannot decide where to go on the weekend, where to celebrate an anniversary, birthday, or a lavish wedding, or where to grab a pint of beer with friends, then we will provide you with a complete list of the best and most popular places in your city. We make the search for cafes and restaurants as quick and convenient as it has never been before.