The romantic story of the fisherman Benny, the famous Israeli fish brand, has given rise to one of those restaurants that have raised the level of Israel's cooking at a decent height. Manhattan, Provence, and other places where you can not find even a hot dog without Michelin stars, there is not just once or twice, you can hear the name of the fisherman Benny and regret about the absence of a restaurant with the same stunning views near him.
In addition to the familiar Chinese menu, the restaurant "China Class" now offers a rich and varied menu of sushi and Thai cuisine. Among the new dishes: chicken salad yam gai, a Thai salad with bean noodles, Kay mao noodles and much more ...
Its menu features excellent grilled meats, traditional hamburgers, various salads and chicken dishes, and other American specialties.
Indulge yourself with a few hours of serenity away from the daily hustle and bustle, near the Mediterranean Sea, in front of the floating yachts, within the pastoral marina, in good company and with excellent background music around a large table covered with good things from our excellent kitchen, the Derby Bar Fish Herzliyya - one of the most recommended, special and excellent restaurants of the central region.
Etnika offers dishes in authentic Israeli style combining diversity of tastes, flavours and various oriental cuisines. We invite you to stay here all day, enjoy our business lunch menu; we update our specialty dinner menu on a seasonal basis.
Both restaurants serve sushi and Japanese cuisine with great commitment to the kitchen's quality and meticulousness found in "Kyoto Herzliya".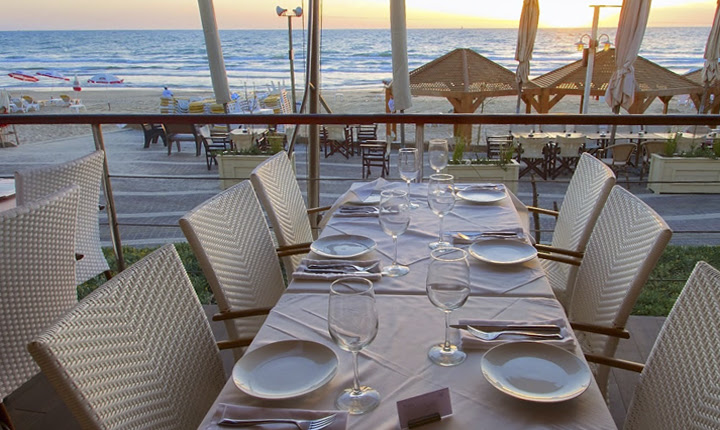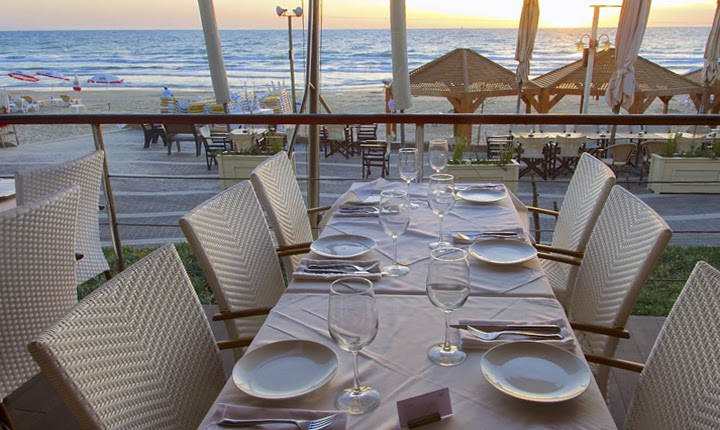 This restaurant is simple and elegant, allowing you to enjoy the gorgeous view of the Herzliya beach (hence the name of the restaurant which translates to 'on the water').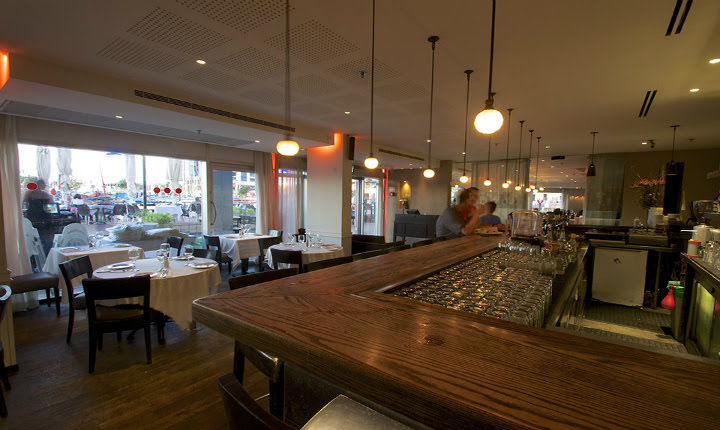 Medzzo is loved for its rich menu consisting of a variety of top-quality meat dishes as well as a plenty of business lunch and evening menu options for you to have the most pleasant dinner. We recommend you to try the restaurant's rich wine menu based mainly on Israeli finest wines, but also including some of the world's most exquisite and exclusive wines too.
The best restaurants of Israel on the BestRest website
Both big and small cities in every country have their unique vibrance of life that attracts a large number of tourists every year. In Israel, thanks to the BestRest website, it takes minimum efforts and time to find a nice eatery to go. Whether you are looking for a spacious banquet hall for a magnificent wedding, a youth cafe for student leisure gatherings, a casual coffee shop with exclusive selection of coffee blends, a vivid bakery with unique desserts, or a fancy restaurant with haute cuisine for important business meetings, with us you can easily find a perfect venue for any event.
List of the most popular restaurants in Israel
Booking a fashionable restaurant on weekends or holidays might be tricky, so it is best to make a reservation in advance by phone or on the website. This won't be much of a problem when it comes to the favorite restaurant which you visit often. But what if you decide to try something new, or simply are in another city where everything seems unfamiliar? In such situations, the search of a nice place might require a great investment of time and effort, but with us this will be a matter of just couple of minutes. BestRest is a unique website representing multiple choices of the best restaurants, cafes, bars and other places to go in your city. Here you will find eateries, banquet halls and karaoke bars for any taste and budget. Our convenient search engine will help you to make the right choice in a matter of seconds. It is enough to sort the list of restaurants according to your requirements as for the location, restaurant type, cuisine, delivery availability and other criteria. In addition to this, our webportal provides full description of the most popular eateries with their prices, menus, real photos of dishes and interior design, opening hours, exact address, contact phone numbers, promotions and lots of other useful details.
If you still cannot decide where to go on the weekend, where to celebrate an anniversary, birthday, or a lavish wedding, or where to grab a pint of beer with friends, then we will provide you with a complete list of the best and most popular places in your city. We make the search for cafes and restaurants as quick and convenient as it has never been before.