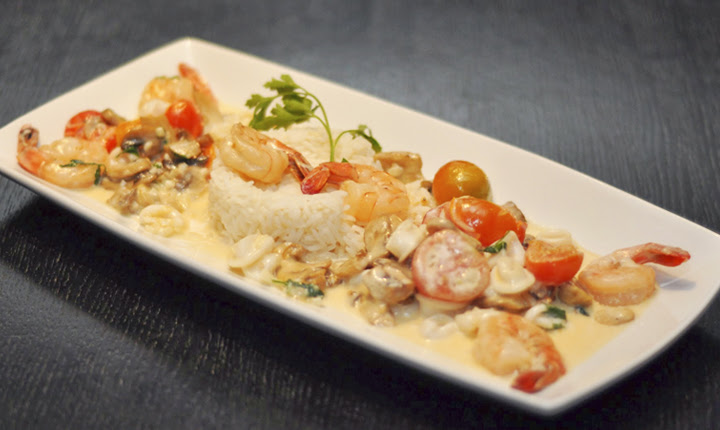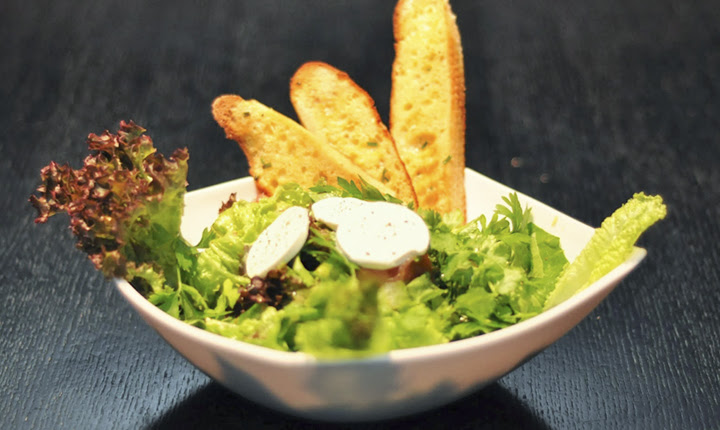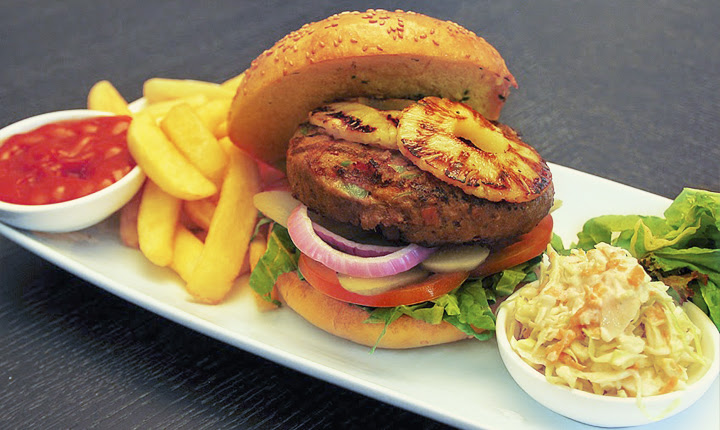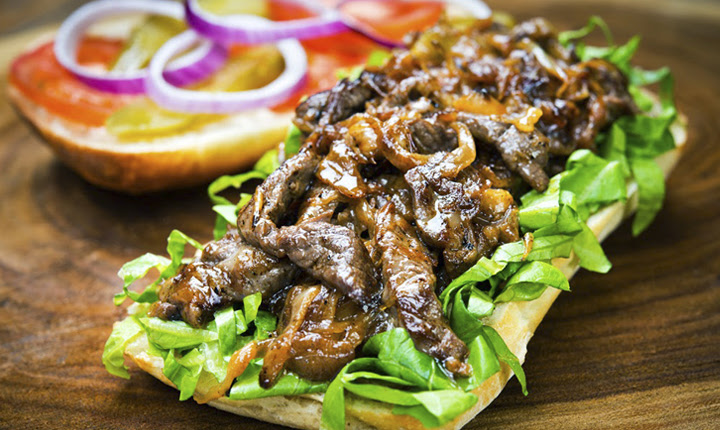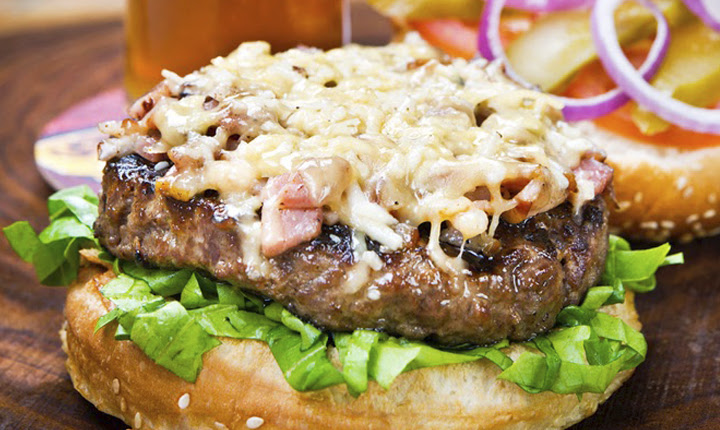 Grill bars and burgers
Takeaway
Resto-Bar
American cuisine
Meat dishes
BARBIS (Eilat)
Located in the heart of Ofira Park, Barbis is a local hamburger restaurant in Eilat that dishes up nice juicy hamburgers and other diner specialties in a pleasant atmosphere
Catering their Eilati clientele for a few years now, Barbis is a popular local hamburger joint that offers excellent facilities for families with children, on one hand, and a nice late night atmosphere for the younger crowds, on the other. The spacious green lawns outside and the selection of special kiddy favorites on the menu allow for a relaxed family meal and the selection of performances by young local musicians hosted by the restaurant, along with the late opening hours, make for a young, fun atmosphere as day turns into night.
Alongside the wide selection of hamburger specialties (that come with cheeses, bacon, roast peppers and other additions), the menu also features Buffalo wings, Cesar salad, onion rings, and other diner oriented fare, and a wide selection of meaty main courses, such as Weiner Schnitzel, fried calamari and shrimps, and more.
The décor, which also reflects the diner atmosphere, is bright, spacious and clean and the service friendly and helpful.
In short:
A nice hamburger joint and diner that boasts an atmosphere which is perfect both for family dinners and for late night feasts.
Please add you comments to this restaurant review for the benefit of fellow tourists. Thank you!
FIRST COURSES
Beef fillet carpaccio – 46 nis
Balsamic reduction sprinkled with Parmesan cheese, pickled tomatoes and garlic confit
Roasted squid rings – 38 nis
Accompanied by aioli sauce and pan-roasted pepper
Chicken wings in Barbis sauce –  32 nis
Chicken wrap – 32 nis
Tortilla stuffed with breaded chicken, cut olives and pineapples
Stuffed champignons – 38 nis
Goat cheese, greens accompanied by pesto sauce
Roasted onion rings with seasonings –  26/38 nis
Small/ big portion
Crispy cauliflower – 26/38 nis
accompanied by seasonings and lemon slice
Small/ big portion
Soup of the day –  24 nis
Bread – 15 nis
* Accompanied by olive tapenade, garlic oil and basil
SALADS
Adama salad – 48 nis
Kohlrabi, garden radishes, sprouts, carrots and cucumbers in chili aioli sauce with grains
Citrus salad – 46 nis
Mixture of lettuce leaves, slices of citrus fruits and goat cheese with citrus sauce
Caesar salad – 48 nis
Lettuce cores, grilled chicken fillet, cherry tomatoes, Parmesan cheese, toasts with Caesar sauce
Barbis salad – 44 nis
Lettuce, cherry tomatoes, sprouts, mushrooms, red onion, Kalamata olives, croutons, and walnuts in vinaigrette sauce
MAIN COURSES
Entrecôte (250 g) – 98 nis
Grilled with pepper sauce
Chicken slices (250 g) in home-made spices – 69 nis
With pan-roasted onions and mashed potatoes
Caramelized chicken liver – 62 nis
Mashed potatoes with sauce at your choice: sweet wine / Asian-style
Vienna schnitzel – 72 nis
Thin schnitzel in crunchy breadcrumbs with fried egg on the top, served with French fries
Chicken schnitzel – 62 nis
Giant schnitzel, served with pan-fried potatoes
Salmon fillet – 85 nis
Served with mashed potatoes and sauce at your choice: mango chutney / classical cream sauce / pesto sauce with basil
Seafood cocktail – 85 nis
Pan-roasted shrimps and squids with cherry tomatoes and mushrooms on the rice bed with sauce at your choice: classical cream and garlic sauce with wine / savoury cream and tomato sauce with dried tomatoes
Philly cheesesteak – 72 nis
Entrecôte slices with pan-roasted onions and cheese in crispy jabetta with potatoes
For the health benefits  – 68 nis
Grilled chicken breasts, rice and pan-roasted vegetables
Country lasagna – 58 nis
With cheese and pan-roasted vegetables
HOT GARNISHES
Chips – 14/21 nis
Small / big portion
Potatoes / mashed potatoes – 14 nis
Rice / green rice – 12 nis
Salad for one person – 12 nis
Lettuce leaves, cheery tomatoes, red onion with vinaigrette sauce
Assorted vegetables for one person – 21 nis
Cherry tomatoes, cucumbers, half-sour pickles, carrots, and onion rings
OUR HAMBURGERS AND TOPPINGS
Ordinary (160 g) – 44 nis
Maxi (230 g) – 49 nis
David (360 g) – 58 nis
Entrecôte hamburger – 72 nis
100% ground entrecôte, served with pan-roasted onions and garlic
Barbis mini burger – 72 nis
Mini hamburgers of three types: entrecôte, lamb and beef
Moreno (230 g) – 58 nis
Juicy mutton hamburger with special spices
Soya burger – 49 nis
Soya mixture, mushrooms and greens
Chicken burger – 49 nis
Ground chicken breast with special spices
Hamburger toppings:
Cheese/pan-roasted onions/fried eggs /hot pepper/pan-roasted eggplants/garlic oil/ pesto sauce/tapenade – 6 nis
Mushrooms/Cheddar cheese/baked red pepper/avocado /pineapple/onion marmalade/ jalapeño sauce– 7 nis
Bacon – 11 nis
Goose breast – 12 nis
SPECIAL HAMBURGERS
Ruben – 64 nis
With Cheddar cheese and crispy bacon sprinkled with grated Cheddar cheese
Caribbean – 62 nis
Meat and ham mixture, pineapple, green pepper, and a slice of pan-roasted pineapple
Mediterranean – 61 nis
With mozzarella and Parmesan cheeses, olives, oregano, and pan-roasted onions
Barbeque – 61 nis
With savoury barbeque sauce, pan-roasted onions and tomatoes
Antipasti – 62 nis
With goat cheese, pan-roasted eggplant and pepper
Children's portion
Schnitzels / sausages – 30 nis
Served with French fries and vegetables (and a scoop of ice-cream for those who will manage to eat everything on the plate …)
something sweet for dessert
New York cheesecake – 34 nis
Cottage cheese cake with caramelized bananas
American snickers – 36 nis
Crunch with peanut butter, milk chocolate cream and hot chocolate ganache
L.I muffins – 32 nis
Three muffins (cakes), iris sauce and banana ice-cream
Chicago fudge – 32 nis
Chocolate fudge, chocolate shonti and crumbles
American waffles – 36 nis
Original American recipe, served with whipped cream, maple syrup and vanilla ice-cream
Rocky Mountains Pavlova – 32 nis
Mascarpone, chocolate ganache, strawberries, meringue sticks, and lemon sorbet
Crème brûlée – 32 nis
Sorbet – 28 nis
Three flavours of sorbet ice-cream with berry sauce
Three flavours of sorbet ice-cream with berry sauce
Grill bars and burgers
Takeaway
Resto-Bar
American cuisine
Meat dishes

BARBIS (Eilat)

Located in the heart of Ofira Park, Barbis is a local hamburger restaurant in Eilat that dishes up nice juicy hamburgers and other diner specialties in a pleasant atmosphere
Catering their Eilati clientele for a few years now, Barbis is a popular local hamburger joint that offers excellent facilities for families with children, on one hand, and a nice late night atmosphere for the younger crowds, on the other. The spacious green lawns outside and the selection of special kiddy favorites on the menu allow for a relaxed family meal and the selection of performances by young local musicians hosted by the restaurant, along with the late opening hours, make for a young, fun atmosphere as day turns into night.
Alongside the wide selection of hamburger specialties (that come with cheeses, bacon, roast peppers and other additions), the menu also features Buffalo wings, Cesar salad, onion rings, and other diner oriented fare, and a wide selection of meaty main courses, such as Weiner Schnitzel, fried calamari and shrimps, and more.
The décor, which also reflects the diner atmosphere, is bright, spacious and clean and the service friendly and helpful.
In short:
A nice hamburger joint and diner that boasts an atmosphere which is perfect both for family dinners and for late night feasts.
Please add you comments to this restaurant review for the benefit of fellow tourists. Thank you!

FIRST COURSES

Beef fillet carpaccio – 46 nis
Balsamic reduction sprinkled with Parmesan cheese, pickled tomatoes and garlic confit
Roasted squid rings – 38 nis
Accompanied by aioli sauce and pan-roasted pepper
Chicken wings in Barbis sauce –  32 nis
Chicken wrap – 32 nis
Tortilla stuffed with breaded chicken, cut olives and pineapples
Stuffed champignons – 38 nis
Goat cheese, greens accompanied by pesto sauce
Roasted onion rings with seasonings –  26/38 nis
Small/ big portion
Crispy cauliflower – 26/38 nis
accompanied by seasonings and lemon slice
Small/ big portion
Soup of the day –  24 nis
Bread – 15 nis
* Accompanied by olive tapenade, garlic oil and basil
SALADS
Adama salad – 48 nis
Kohlrabi, garden radishes, sprouts, carrots and cucumbers in chili aioli sauce with grains
Citrus salad – 46 nis
Mixture of lettuce leaves, slices of citrus fruits and goat cheese with citrus sauce
Caesar salad – 48 nis
Lettuce cores, grilled chicken fillet, cherry tomatoes, Parmesan cheese, toasts with Caesar sauce
Barbis salad – 44 nis
Lettuce, cherry tomatoes, sprouts, mushrooms, red onion, Kalamata olives, croutons, and walnuts in vinaigrette sauce

MAIN COURSES

Entrecôte (250 g) – 98 nis
Grilled with pepper sauce
Chicken slices (250 g) in home-made spices – 69 nis
With pan-roasted onions and mashed potatoes
Caramelized chicken liver – 62 nis
Mashed potatoes with sauce at your choice: sweet wine / Asian-style
Vienna schnitzel – 72 nis
Thin schnitzel in crunchy breadcrumbs with fried egg on the top, served with French fries
Chicken schnitzel – 62 nis
Giant schnitzel, served with pan-fried potatoes
Salmon fillet – 85 nis
Served with mashed potatoes and sauce at your choice: mango chutney / classical cream sauce / pesto sauce with basil
Seafood cocktail – 85 nis
Pan-roasted shrimps and squids with cherry tomatoes and mushrooms on the rice bed with sauce at your choice: classical cream and garlic sauce with wine / savoury cream and tomato sauce with dried tomatoes
Philly cheesesteak – 72 nis
Entrecôte slices with pan-roasted onions and cheese in crispy jabetta with potatoes
For the health benefits  – 68 nis
Grilled chicken breasts, rice and pan-roasted vegetables
Country lasagna – 58 nis
With cheese and pan-roasted vegetables

HOT GARNISHES

Chips – 14/21 nis
Small / big portion
Potatoes / mashed potatoes – 14 nis
Rice / green rice – 12 nis
Salad for one person – 12 nis
Lettuce leaves, cheery tomatoes, red onion with vinaigrette sauce
Assorted vegetables for one person – 21 nis
Cherry tomatoes, cucumbers, half-sour pickles, carrots, and onion rings
OUR HAMBURGERS AND TOPPINGS
Ordinary (160 g) – 44 nis
Maxi (230 g) – 49 nis
David (360 g) – 58 nis
Entrecôte hamburger – 72 nis
100% ground entrecôte, served with pan-roasted onions and garlic
Barbis mini burger – 72 nis
Mini hamburgers of three types: entrecôte, lamb and beef
Moreno (230 g) – 58 nis
Juicy mutton hamburger with special spices
Soya burger – 49 nis
Soya mixture, mushrooms and greens
Chicken burger – 49 nis
Ground chicken breast with special spices
Hamburger toppings:
Cheese/pan-roasted onions/fried eggs /hot pepper/pan-roasted eggplants/garlic oil/ pesto sauce/tapenade – 6 nis
Mushrooms/Cheddar cheese/baked red pepper/avocado /pineapple/onion marmalade/ jalapeño sauce– 7 nis
Bacon – 11 nis
Goose breast – 12 nis

SPECIAL HAMBURGERS

Ruben – 64 nis
With Cheddar cheese and crispy bacon sprinkled with grated Cheddar cheese
Caribbean – 62 nis
Meat and ham mixture, pineapple, green pepper, and a slice of pan-roasted pineapple
Mediterranean – 61 nis
With mozzarella and Parmesan cheeses, olives, oregano, and pan-roasted onions
Barbeque – 61 nis
With savoury barbeque sauce, pan-roasted onions and tomatoes
Antipasti – 62 nis
With goat cheese, pan-roasted eggplant and pepper

Children's portion

Schnitzels / sausages – 30 nis
Served with French fries and vegetables (and a scoop of ice-cream for those who will manage to eat everything on the plate …)
something sweet for dessert
New York cheesecake – 34 nis
Cottage cheese cake with caramelized bananas
American snickers – 36 nis
Crunch with peanut butter, milk chocolate cream and hot chocolate ganache
L.I muffins – 32 nis
Three muffins (cakes), iris sauce and banana ice-cream
Chicago fudge – 32 nis
Chocolate fudge, chocolate shonti and crumbles
American waffles – 36 nis
Original American recipe, served with whipped cream, maple syrup and vanilla ice-cream
Rocky Mountains Pavlova – 32 nis
Mascarpone, chocolate ganache, strawberries, meringue sticks, and lemon sorbet
Crème brûlée – 32 nis
Sorbet – 28 nis
Three flavours of sorbet ice-cream with berry sauce

Three flavours of sorbet ice-cream with berry sauce