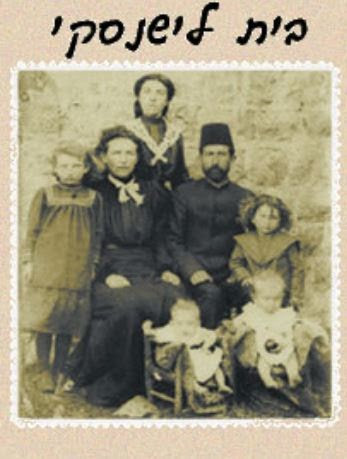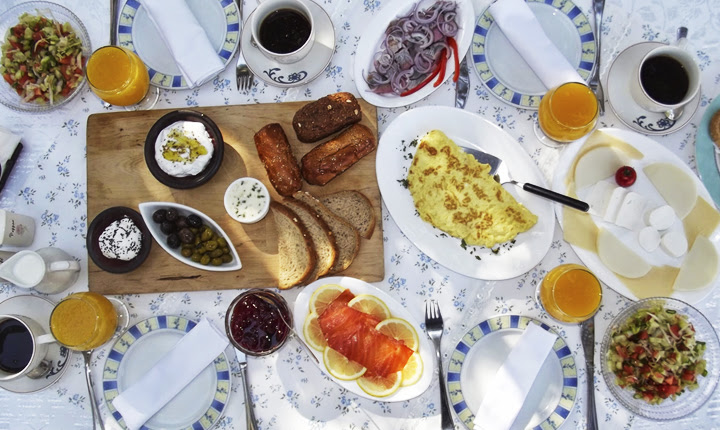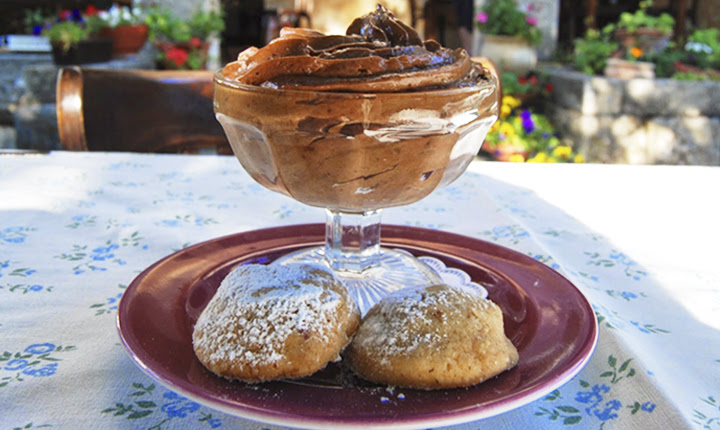 Spanish kitchen
Fish
Meat dishes
Home dishes
BEIT LISHANSKY (Metula)
Beit Lishansky Restaurant – Metula is situated in a unique structure built in 1936 on the foundations of the original 1896 structure, built by the architect Moshe Grestal.  Beit Lishansky Restaurant – Metula is designed in the Bauhaus / Mediterranean style.  You will find here a nostalgic atmosphere with original furniture in the art deco style.
Beit Lishansky Restaurant – Metula – a little history
The tradition of hosting and cooking in Beit Lishansky starts many years ago with the great grandmother Mela whose savory dishes were renowned as far back as the British Mandate period.  Her legacy lived through her son Jacob Lishansky, who was crowned "King of the Israeli Kitchen" and published many cook books.
In recent years, her descendants continue her legacy and meticulously grant the guest at Beit Lishansky Restaurant – Metula a true cultural and culinary experience as one in the rural Galilee style in accordance with great grandmother's cooking secrets that were always spiced with the scents of the pioneer days, romance, underground and espionage.
Meal Founders – 105 NIS
Snack
Homemade salads and hot rolls straight from the oven
Main course to choose from:
Chicken legs in tamarind sauce with rosemary
Trout stuffed with herbs, baked in foil in the oven
Pancakes – mushrooms and ricotta cheese, baked in a creamy mushroom sauce
Homemade stew – beef, root vegetables and dumplings
Lasagna with mushrooms and spinach
* The main dish is served with a hot side dish of your choice: fried rice / mashed potatoes / green salad
Meal Pioneers – 122 NIS
Snack
Homemade salads and hot rolls straight from the oven
Main course to choose from:
Boeuf Bourguignon – beef slices cooked in red wine with mushrooms
Salmon with vegetable antipasti
Duck confit in maple syrup with orange
Beef tongue on a bed of mashed potatoes
Smoked trout from the fishermen of Galilee
* The main dish is served with a hot side dish of your choice: fried rice / mashed potatoes / green salad
Meal Lishansky – 138 NIS
Snack
Homemade salads and hot rolls straight from the oven
Main course to choose from:
Ragout of lamb and root vegetables
Rustic osso buco veal served on a bed of mashed potatoes
Fillet of sea bream (dorado) on a bed of fennel with pesto
* The main dish is served with a hot side dish of your choice: fried rice / mashed potatoes / green salad
Peasant breakfast – 55 NIS
On a wooden table, served in porcelain plates beginning of the century, generous and tasty meal of Galilee, including:
Fresh Juice
Salad: pomelo, red onion and mint, olive oil and honey
Peasant Salad
Herring in cream sauce
Salmon
Fluffy omelettes with herbs
Kigelia cabbage and nuts,
Assorted hard and soft cheese
Leben and domashnieolivki,
Melting rolls and jams
Hot drinks and cookies grandmother
* There are seasonal changes in the breakfast menu
Spanish kitchen
Fish
Meat dishes
Home dishes

BEIT LISHANSKY (Metula)

Beit Lishansky Restaurant – Metula is situated in a unique structure built in 1936 on the foundations of the original 1896 structure, built by the architect Moshe Grestal.  Beit Lishansky Restaurant – Metula is designed in the Bauhaus / Mediterranean style.  You will find here a nostalgic atmosphere with original furniture in the art deco style.
Beit Lishansky Restaurant – Metula – a little history
The tradition of hosting and cooking in Beit Lishansky starts many years ago with the great grandmother Mela whose savory dishes were renowned as far back as the British Mandate period.  Her legacy lived through her son Jacob Lishansky, who was crowned "King of the Israeli Kitchen" and published many cook books.
In recent years, her descendants continue her legacy and meticulously grant the guest at Beit Lishansky Restaurant – Metula a true cultural and culinary experience as one in the rural Galilee style in accordance with great grandmother's cooking secrets that were always spiced with the scents of the pioneer days, romance, underground and espionage.

Meal Founders – 105 NIS

Snack
Homemade salads and hot rolls straight from the oven
Main course to choose from:
Chicken legs in tamarind sauce with rosemary
Trout stuffed with herbs, baked in foil in the oven
Pancakes – mushrooms and ricotta cheese, baked in a creamy mushroom sauce
Homemade stew – beef, root vegetables and dumplings
Lasagna with mushrooms and spinach
* The main dish is served with a hot side dish of your choice: fried rice / mashed potatoes / green salad

Meal Pioneers – 122 NIS

Snack
Homemade salads and hot rolls straight from the oven
Main course to choose from:
Boeuf Bourguignon – beef slices cooked in red wine with mushrooms
Salmon with vegetable antipasti
Duck confit in maple syrup with orange
Beef tongue on a bed of mashed potatoes
Smoked trout from the fishermen of Galilee
* The main dish is served with a hot side dish of your choice: fried rice / mashed potatoes / green salad

Meal Lishansky – 138 NIS

Snack
Homemade salads and hot rolls straight from the oven
Main course to choose from:
Ragout of lamb and root vegetables
Rustic osso buco veal served on a bed of mashed potatoes
Fillet of sea bream (dorado) on a bed of fennel with pesto
* The main dish is served with a hot side dish of your choice: fried rice / mashed potatoes / green salad

Peasant breakfast – 55 NIS

On a wooden table, served in porcelain plates beginning of the century, generous and tasty meal of Galilee, including:
Fresh Juice
Salad: pomelo, red onion and mint, olive oil and honey
Peasant Salad
Herring in cream sauce
Salmon
Fluffy omelettes with herbs
Kigelia cabbage and nuts,
Assorted hard and soft cheese
Leben and domashnieolivki,
Melting rolls and jams
Hot drinks and cookies grandmother
* There are seasonal changes in the breakfast menu