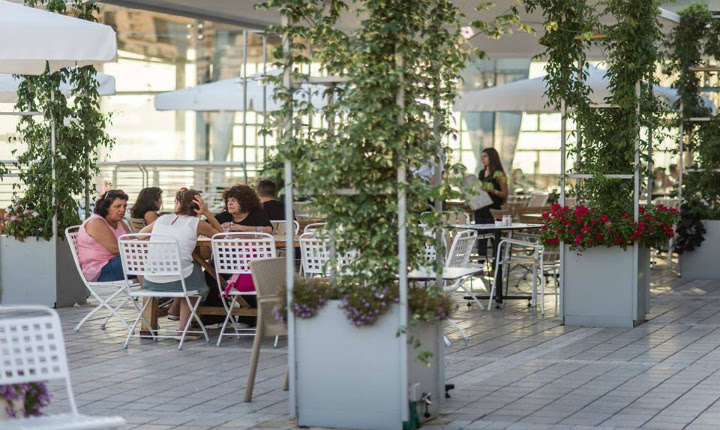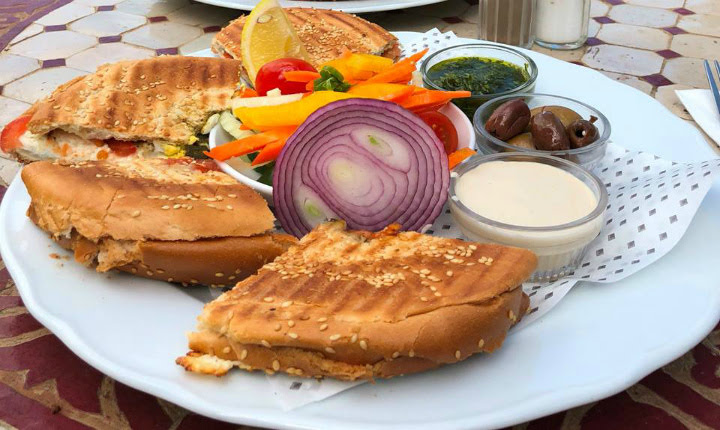 [ihc-hide-content ihc_mb_type="show" ihc_mb_who="reg" ihc_mb_template="2″ ihc_mb_engine="show"]
[/ihc-hide-content]

European cuisine
Israeli cuisine
Italian Cuisine
Milk dishes
Pizza
CAFFIT Anava park (Modiin)
Another beautiful branch of the veteran Caffit chain is Caffit Modiin.
The cafe is located in Anava Park, with a splendid view of the park and the lake. The area residents and guests can enjoy the varied menu as well as the personal and professional service that is characteristic to the Caffit chain.
The excellent location offers a great meeting point between Jerusalem and Tel Aviv and accordingly meetings, conferences and events can be held here: Up to 33 people in a private room equipped with the latest technology, and up to 130 people on the beautiful terrace.
Focaccia
Focaccia, olive oil and sea salt — 32
Served with tahini and coriander pesto
Bedouin Focaccia — 59
Bulgarian cheese, cherry tomatoes, Kalamata olives, green onions, olive oil and zaatar
Pizza
Our Signature Pizza — 68
Tomato sauce, pesto, dried tomatoes, Kalamata olives, basil, mozzarella and parmesan
Margherita — 59
Tomato sauce with basil and mozzarella
Stuffing: onions, mushrooms, olives, bell peppers, corn, anchovies, goat cheese — 7
Ponzi Pizza — 68
Tomato sauce, portobello mushrooms, champignons, roasted peppers, basil and mozzarella
Spicy Sicilian Pizza — 68
Tomato sauce, anchovies, red onion, Kalamata olives, chili, slices of tomatoes, fresh mozzarella and basil leaves
Galilee Pizza — 66
Labneh, olive oil and hyssop, goat cheese, roasted peppers, roasted eggplants, red onion with roasted tomatoes and Kalamata olives
Mediterranean — 66
Tomato sauce, eggplants, fresh tomatoes, red onions, mozzarella, Bulgarian cheese, chili and parsley
Spinach Pizza — 66
Tomato sauce, spinach leaves, onions, cream and cheese
Bagel Toast:
Served with vegetable salad
Yellow cheese & tomatoes — 49
Bulgarian cheese, olive oil & sesame seeds — 49
Balagan Bagel — 54
Bulgarian cheese, hard-boiled egg, tomato, olive oil, sesame
Orgento
Served with bread, olive oil, fresh tomato salsa and Atlantic salt
Orgento — 69
Zucchini strips with crispy nuts and croutons, with tomato salad, onions, mint, basil and Bulgarian cheese
Mushroom toast — 69
Portobello mushrooms, champignons and forest mushrooms with sunflower seeds, sesame seeds and cashew nuts. Served with croutons over lettuce, peppers, cherry tomatoes, green onions and Bulgarian cheese
Sweet Potato — 69
Strips of sweet potatoes with crispy nuts and croutons over the salad of leafy greens tomatoes, cucumbers, mushrooms and Bulgarian cheese
Asparagus — 74
Asparagus and green beans roasted with cashew nuts, sesame and croutons, served with lettuce, cherry tomatoes, cucumber, red onion, mushrooms, basil and Bulgarian cheese
Asian — 69
Strips of pepper, fried in soy sauce with sunflower seeds, sesame and croutons, served with a salad of leafy greens, tomatoes, cucumbers, mushrooms and Bulgarian cheese
Snacks
Sweet potato chips with spicy aioli — 38
Fried eggplant with tahini and tomato salsa with peppers — 44
Served with bread, olive oil, fresh tomato salsa and Atlantic salt
Leeks and Bulgarian cheese with sour cream and green onion sauce — 48
Crispy sweet potato pancakes with sour cream and green onion sauce — 48
Cauliflower in sesame with tahini and sweet chili — 48
Main
Fillet of sea bream (Denis) — 110
With bulgur and organic black lentils, tomato, fried onion, garlic confiture, preserved lemon and raw tahini
Grilled Salmon Steak — 89
Olive oil and sea salt, grilled tomatoes, baked potatoes and green beans with sesame, cream sauce and mustard
Salmon Skewers — 79
In teriyaki sauce with basmati rice, green vegetables, sesame seeds and crispy onions
Fish & Chips — 68
Slices of crispy fish with chips, classic tartar sauce and spicy aioli
Brown Halloumi cheese and mushrooms in wine sauce over mashed potatoes and crispy onions — 74
Portobello Mushrooms — 64
Fried with bulgur and organic black lentils, onions, parsley, peas, cranberries, nuts, raw tahini and silan / vegan
Mini snacks — 68
Served with focaccia
Artichoke cream and preserved lemon, hot peppers appetizer,
Labneh with olive oil, crispy eggplant, tomatoes and fresh oregano, roasted peppers, tahini, chickpeas with Bulgarian cheese, cranberries and a selection of spicy olives
Soups
Served with bread, olive oil, fresh tomato salsa and Atlantic salt
Vegetable soup — 32
Onion and yellow cheese soup with croutons — 34
Sweet potato and sweet chili soup — 36
Tuscan Ribollita — 34
Vegetable stew with beans, dried tomatoes, spinach leaves and pesto sauce over roasted bruschetta
Pasta
You can order any type of pasta in any sauce of your choice
Pappardelle
Fried artichokes, cherry tomatoes, lemons and parmesan — 59
Eggplant, cherry tomatoes, garlic, olive oil, parsley and parmesan — 56
Fettuccine
Creamy sauce and parmesan —  59
Creamy sauce and smoked salmon — 68
Whole wheat pasta / vegan
Aglio e olio Napoletana — 54
Garlic, olive oil, cherry tomatoes, Kalamata olives, greens, chili pepper and pine nuts
Spaghetti — 54
Tomatoes, basil and olive oil
Ravioli
Sweet  potato — 64
Aglio e olio, olive oil, greens, chili peppers and pine nuts
4 Cheese — 68
Salsa rose
Mushroom tortelloni — 68
Cream, peas, asparagus, mint and nuts
Salads
Served with bread, olive oil, fresh tomato salsa and Atlantic salt
Caesar — 58
Arabic lettuce leaves, cherry tomatoes, parmesan cheese and homemade croutons with Caesar sauce
Quinoa and fried cauliflower / vegan — 62
Red and white organic quinoa, cauliflower, lettuce
Green onions, celery, cranberries, red onions, walnuts, tahini and silan
Halloumi — 64
Crispy halloumi cheese and roasted pine nuts over spinach, cherry tomatoes, cucumbers, champignons, red onion and roasted peppers
Greek — 54
Cucumbers, tomatoes, peppers, red onions, lettuce, Bulgarian cheese, Kalamata olives, fresh oregano, hyssop, lemon and olive oil
Jerusalem — 56
White tahini, spicy chickpeas, hard boiled eggs over salad of tomatoes, cucumbers, red onions, parsley, olive oil with toasted bagels and sumac
Panchenella — 58
Fresh mozzarella, tomatoes, cherry tomatoes, red onions, fried Kalamata olives, basil, olive oil and lemon
Family meal — 220
Pasta: Spaghetti / Fettuccine
Salad / Orgento
Pizza Margherita and Fish & Chips
A carafe of juice can be added for 24 NIS
Pasta served with any sauce of your choice, except artichoke sauce and salmon sauce
Children's menu (up to 12 years)
All dishes are served with drinks and a scoop of ice cream
Pizza: served with french fries — 43
Standard / Olives / Mushrooms / Onions / Corn
Spaghetti / Penne in sauce: served with fresh vegetables
Tomatoes / cream / mushroom cream / tomato cream
Fish schnitzel and french fries — 43
Chips: with a drink and a scoop of ice cream — 28
Dinner — 43
Fried eggs, cottage cheese, french fries and fresh vegetables
Pancakes with maple syrup, fresh fruit and whipped cream — 36
Prigat grape / orange / lemonade / vanilla chocolate / chocolate / banana / berries
Cold drinks
Coca-Cola / Diet Coca-Cola / Coca-Cola Zero —14
Sprite / Sprite Zero / Fanta — 14
Fusion: cold peach tea — 14
Neviot with different flavors — 14
Ferrella Ferrella — natural carbonated mineral water — 12/28
330/750 ml
Neviot Mineral Water — 10
Lemonade / Limonana / Orange juice / Red Grapefruit juice — 14
Fresh Carrot / Orange & Carrot — 15
Apple / Apple and Ginger / Apple and Carrot — 19
Limonana — 16
Cold tea / cold americano / cold reverse / cold chocolate — 15
Cold coffee — 18
Fruity Fruit / Orange / Milk Shake
Water / Milk / Orange Juice (bases) Shake — 22
Maltese black beer — 15
Lemonade / a carafe of Limonana  — 34/38
European cuisine
Israeli cuisine
Italian Cuisine
Milk dishes
Pizza

CAFFIT Anava park (Modiin)

Another beautiful branch of the veteran Caffit chain is Caffit Modiin.
The cafe is located in Anava Park, with a splendid view of the park and the lake. The area residents and guests can enjoy the varied menu as well as the personal and professional service that is characteristic to the Caffit chain.
The excellent location offers a great meeting point between Jerusalem and Tel Aviv and accordingly meetings, conferences and events can be held here: Up to 33 people in a private room equipped with the latest technology, and up to 130 people on the beautiful terrace.

Focaccia

Focaccia, olive oil and sea salt — 32

Served with tahini and coriander pesto

Bedouin Focaccia — 59

Bulgarian cheese, cherry tomatoes, Kalamata olives, green onions, olive oil and zaatar

Pizza

Our Signature Pizza — 68

Tomato sauce, pesto, dried tomatoes, Kalamata olives, basil, mozzarella and parmesan

Margherita — 59

Tomato sauce with basil and mozzarella

Stuffing: onions, mushrooms, olives, bell peppers, corn, anchovies, goat cheese — 7

Ponzi Pizza — 68

Tomato sauce, portobello mushrooms, champignons, roasted peppers, basil and mozzarella

Spicy Sicilian Pizza — 68

Tomato sauce, anchovies, red onion, Kalamata olives, chili, slices of tomatoes, fresh mozzarella and basil leaves

Galilee Pizza — 66

Labneh, olive oil and hyssop, goat cheese, roasted peppers, roasted eggplants, red onion with roasted tomatoes and Kalamata olives

Mediterranean — 66

Tomato sauce, eggplants, fresh tomatoes, red onions, mozzarella, Bulgarian cheese, chili and parsley

Spinach Pizza — 66

Tomato sauce, spinach leaves, onions, cream and cheese

Bagel Toast:

Served with vegetable salad

Yellow cheese & tomatoes — 49

Bulgarian cheese, olive oil & sesame seeds — 49

Balagan Bagel — 54

Bulgarian cheese, hard-boiled egg, tomato, olive oil, sesame

Orgento

Served with bread, olive oil, fresh tomato salsa and Atlantic salt

Orgento — 69

Zucchini strips with crispy nuts and croutons, with tomato salad, onions, mint, basil and Bulgarian cheese

Mushroom toast — 69

Portobello mushrooms, champignons and forest mushrooms with sunflower seeds, sesame seeds and cashew nuts. Served with croutons over lettuce, peppers, cherry tomatoes, green onions and Bulgarian cheese

Sweet Potato — 69

Strips of sweet potatoes with crispy nuts and croutons over the salad of leafy greens tomatoes, cucumbers, mushrooms and Bulgarian cheese

Asparagus — 74

Asparagus and green beans roasted with cashew nuts, sesame and croutons, served with lettuce, cherry tomatoes, cucumber, red onion, mushrooms, basil and Bulgarian cheese

Asian — 69

Strips of pepper, fried in soy sauce with sunflower seeds, sesame and croutons, served with a salad of leafy greens, tomatoes, cucumbers, mushrooms and Bulgarian cheese

Snacks

Sweet potato chips with spicy aioli — 38

Fried eggplant with tahini and tomato salsa with peppers — 44

Served with bread, olive oil, fresh tomato salsa and Atlantic salt

Leeks and Bulgarian cheese with sour cream and green onion sauce — 48

Crispy sweet potato pancakes with sour cream and green onion sauce — 48

Cauliflower in sesame with tahini and sweet chili — 48

Main

Fillet of sea bream (Denis) — 110

With bulgur and organic black lentils, tomato, fried onion, garlic confiture, preserved lemon and raw tahini

Grilled Salmon Steak — 89

Olive oil and sea salt, grilled tomatoes, baked potatoes and green beans with sesame, cream sauce and mustard

Salmon Skewers — 79

In teriyaki sauce with basmati rice, green vegetables, sesame seeds and crispy onions

Fish & Chips — 68

Slices of crispy fish with chips, classic tartar sauce and spicy aioli

Brown Halloumi cheese and mushrooms in wine sauce over mashed potatoes and crispy onions — 74

Portobello Mushrooms — 64

Fried with bulgur and organic black lentils, onions, parsley, peas, cranberries, nuts, raw tahini and silan / vegan

Mini snacks — 68

Served with focaccia

Artichoke cream and preserved lemon, hot peppers appetizer,

Labneh with olive oil, crispy eggplant, tomatoes and fresh oregano, roasted peppers, tahini, chickpeas with Bulgarian cheese, cranberries and a selection of spicy olives

Soups

Served with bread, olive oil, fresh tomato salsa and Atlantic salt

Vegetable soup — 32

Onion and yellow cheese soup with croutons — 34

Sweet potato and sweet chili soup — 36

Tuscan Ribollita — 34

Vegetable stew with beans, dried tomatoes, spinach leaves and pesto sauce over roasted bruschetta

Pasta

You can order any type of pasta in any sauce of your choice

Pappardelle

Fried artichokes, cherry tomatoes, lemons and parmesan — 59

Eggplant, cherry tomatoes, garlic, olive oil, parsley and parmesan — 56

Fettuccine

Creamy sauce and parmesan —  59

Creamy sauce and smoked salmon — 68

Whole wheat pasta / vegan

Aglio e olio Napoletana — 54

Garlic, olive oil, cherry tomatoes, Kalamata olives, greens, chili pepper and pine nuts

Spaghetti — 54

Tomatoes, basil and olive oil

Ravioli

Sweet  potato — 64

Aglio e olio, olive oil, greens, chili peppers and pine nuts

4 Cheese — 68

Salsa rose

Mushroom tortelloni — 68

Cream, peas, asparagus, mint and nuts

Salads

Served with bread, olive oil, fresh tomato salsa and Atlantic salt

Caesar — 58

Arabic lettuce leaves, cherry tomatoes, parmesan cheese and homemade croutons with Caesar sauce

Quinoa and fried cauliflower / vegan — 62

Red and white organic quinoa, cauliflower, lettuce

Green onions, celery, cranberries, red onions, walnuts, tahini and silan

Halloumi — 64

Crispy halloumi cheese and roasted pine nuts over spinach, cherry tomatoes, cucumbers, champignons, red onion and roasted peppers

Greek — 54

Cucumbers, tomatoes, peppers, red onions, lettuce, Bulgarian cheese, Kalamata olives, fresh oregano, hyssop, lemon and olive oil

Jerusalem — 56

White tahini, spicy chickpeas, hard boiled eggs over salad of tomatoes, cucumbers, red onions, parsley, olive oil with toasted bagels and sumac

Panchenella — 58

Fresh mozzarella, tomatoes, cherry tomatoes, red onions, fried Kalamata olives, basil, olive oil and lemon

Family meal — 220

Pasta: Spaghetti / Fettuccine

Salad / Orgento

Pizza Margherita and Fish & Chips

A carafe of juice can be added for 24 NIS

Pasta served with any sauce of your choice, except artichoke sauce and salmon sauce

Children's menu (up to 12 years)

All dishes are served with drinks and a scoop of ice cream

Pizza: served with french fries — 43

Standard / Olives / Mushrooms / Onions / Corn

Spaghetti / Penne in sauce: served with fresh vegetables

Tomatoes / cream / mushroom cream / tomato cream

Fish schnitzel and french fries — 43

Chips: with a drink and a scoop of ice cream — 28

Dinner — 43

Fried eggs, cottage cheese, french fries and fresh vegetables

Pancakes with maple syrup, fresh fruit and whipped cream — 36

Prigat grape / orange / lemonade / vanilla chocolate / chocolate / banana / berries

Cold drinks

Coca-Cola / Diet Coca-Cola / Coca-Cola Zero —14

Sprite / Sprite Zero / Fanta — 14

Fusion: cold peach tea — 14

Neviot with different flavors — 14

Ferrella Ferrella — natural carbonated mineral water — 12/28

330/750 ml

Neviot Mineral Water — 10

Lemonade / Limonana / Orange juice / Red Grapefruit juice — 14

Fresh Carrot / Orange & Carrot — 15

Apple / Apple and Ginger / Apple and Carrot — 19

Limonana — 16

Cold tea / cold americano / cold reverse / cold chocolate — 15

Cold coffee — 18

Fruity Fruit / Orange / Milk Shake

Water / Milk / Orange Juice (bases) Shake — 22

Maltese black beer — 15

Lemonade / a carafe of Limonana  — 34/38