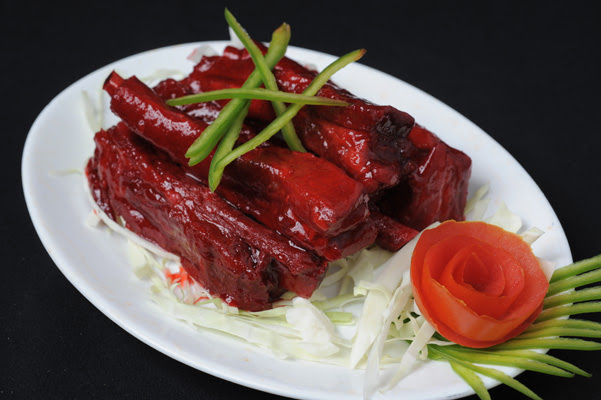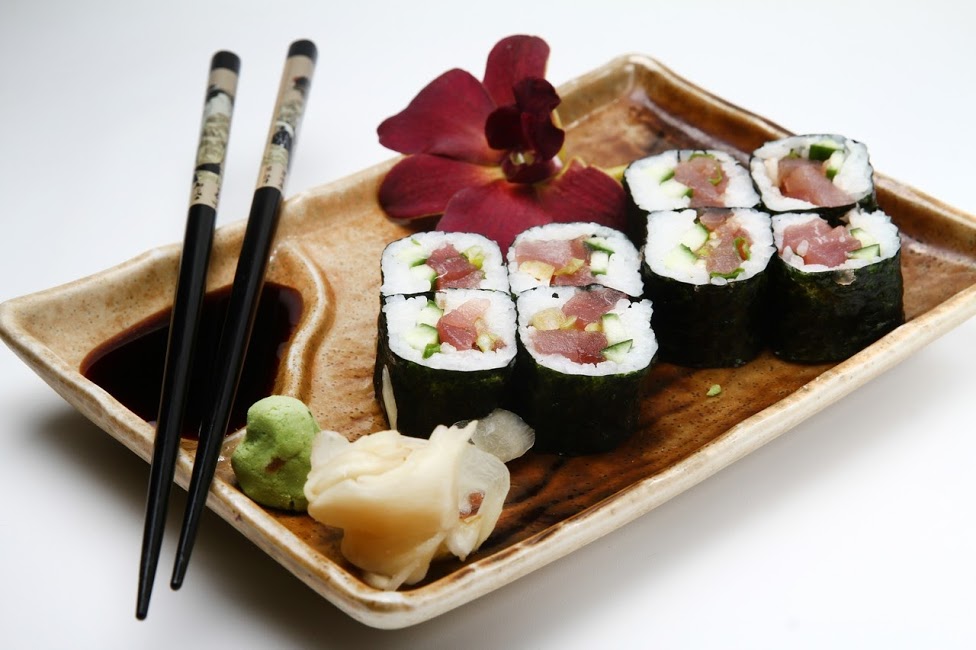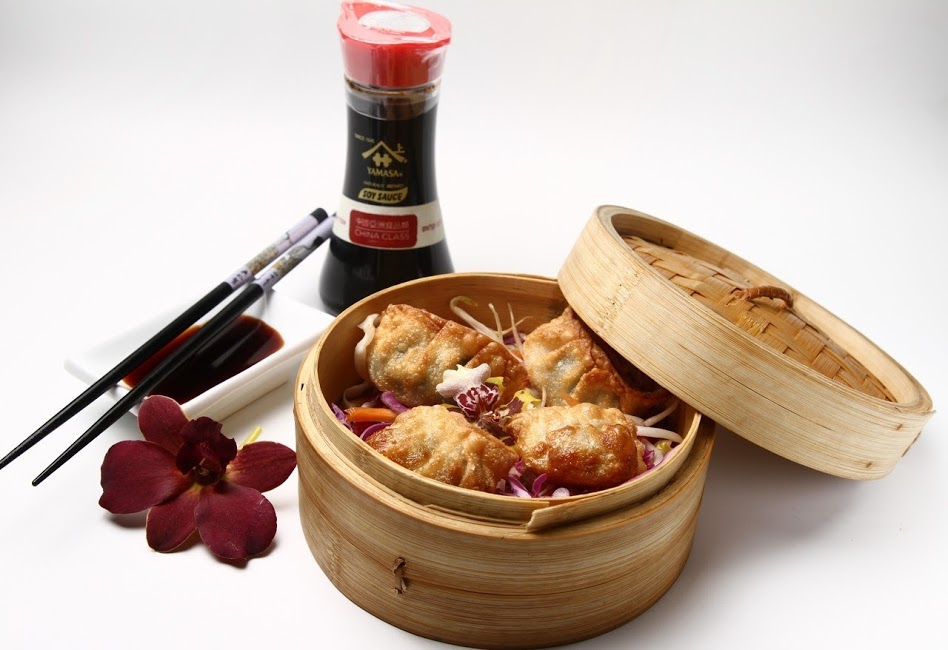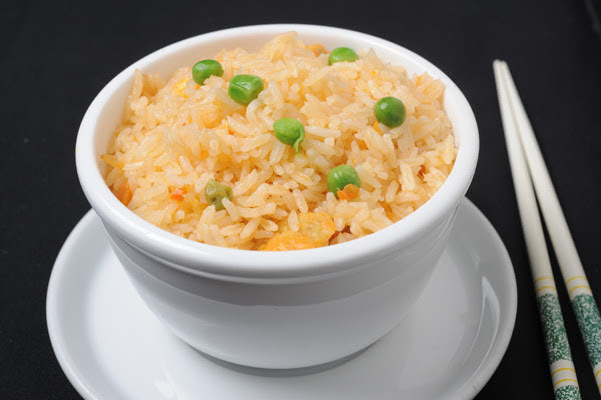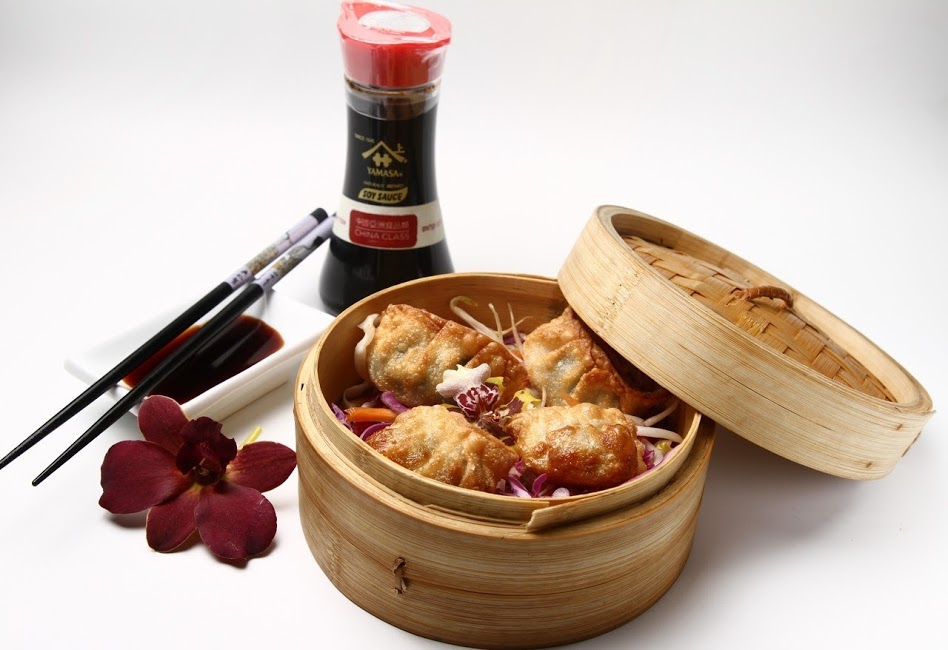 Chinese cuisine
Japanese food
Thai cuisine
CHINA CLASS (Herzliya)
At the crossroads of Kadoorie, in the center of Herzliya, has more than 22 years, is the first Asian restaurant in Sharon "China Class." Recently updated restaurant design, and invites you to dine in an authentic atmosphere of the Far East right in the center of Herzliya.
In addition to the familiar Chinese menu, the restaurant "China Class" now offers a rich and varied menu of sushi and Thai cuisine. Among the new dishes: chicken salad yam gai, a Thai salad with bean noodles, Kay mao noodles and much more …
Along with the new dishes on the menu will remain known and loved the chicken from the chef, Sichuan beef, beef with eggplant, corn Thai Tom Yam soup and much more …
"China Class" became the most famous institution in Herzliya due upscale restaurant staff and owners, applied daily efforts to maintain the quality of food and service.
Restaurants Herzliya waiting for you!
Soups
Corn soup – 22 nis
Wonton Soup – 22  nis
Sweet and spicy soup – 22 nis
Vegetable soup – 22 nis
Japanese miso soup – 22 nis
Thai spicy soup Tom Yam – 38/46 nis
Tofu / chicken / seafood
Thai coconut soup sharp – 38/46 nis
Tofu / chicken / seafood
First meal

Vegetable egrol (2 pcs) – 22 nis
Thai egrol stuffed – 28 nis
Chicken / beef / shrimp
Shrimp tempura (6 pcs) – 38 nis
Crispy calamari – 38 nis
Wings with sauce from Chef – 38 nis
Dim Sum (4 pieces) – 34 nis
Geza (chicken / shrimp) – 30 nis
Admama – 22 nis
Seaweed salad vakme – 28 nis
Cold Chinese salad – 24 nis
Korean healthy salad – 38 nis
Saprivas honey – 80 nis
A hen
Served with a side dish: fried / steam rice
Chicken with sesame – 66 nis
Chicken Chef (sweet-sour) – 66 nis
Sichuan Chicken (spicy) – 66 nis
Chicken with cashew nuts – 66 nis
Chicken with mushrooms and bamboo serdtsevinkami – 66 nis
Chicken with pineapple – 66 nis
Chicken with Eggplant (sweetish, spicy) – 66 nis
Chicken with vegetables – 66 nis
Chicken in garlic sauce – 66 nis
Chicken with coconut and curry – 66 nis
Red / green, spicy
Chicken with lemon – 68 nis
The crispy breaded
Beef
Served with a side dish: fried / steam rice
Beef Chef (sweet-sour) – 68 nis
Beef Sichuan (spicy) – 68 nis
Beef in garlic sauce – 68 nis
Beef with eggplant (sweetish, spicy) – 68 nis
Beef with mushrooms and bamboo serdtsevinkami – 68 nis
Beef with vegetables – 68 nis
Beef with cashew nuts and honey (sweet) – 68 nis
Beef in oyster sauce – 68 nis
Duck
Served with a side dish: fried / steam rice
Roasted duck – 80 nis
Duck Chef (sweet-sour) – 80 nis
Duck in pineapples – 80 nis
Duck Sichuan – 80 NIS nis
Seafood
Served with a side dish: fried / steam rice
Shrimp with sesame seeds – 80 nis
Shrimp in garlic sauce – 80 nis
Shrimps Sichuan (spicy) – 80 nis
Shrimp Chef (sweet-sour) – 80 nis
Shrimp with coconut and red curry (spicy) – 80 nis
Squid in garlic sauce – 74 nis
Squids in oyster sauce – 74 nis
Tofu
Served with a side dish: fried / steam rice
Tofu Chef (sweet and sour) – 56 nis
Tofu with eggplant (sweet, spicy) – 56 nis
Tofu with mushrooms and bamboo serdtsevinkami – 56 nis
Tofu Sichuan (spicy) – 56 nis
Tofu with fried vegetables – 56 nis
Vegetables
Fried vegetables – 44 nis
Mushrooms and Bamboo serdtsevinki – 44 nis
Eggplant in garlic sauce – 44 nis
Eggplant Sichuan (spicy) – 44 nis
Thai Kitchen
Thai papaya salad (spicy) – 36 nis
Sum it, slices of green papaya, cherry tomatoes, ground peanuts, garlic and squeezed lemon
Salad with shrimp, bean noodles pits san – 42 nis
Bean noodles, shrimp, minced chicken, celery, cucumber, purple onion and hot peppers
Pad Cafu – 68 nis
Chicken / beef with finely slicing Thai roots, leaves, basil, onion, garlic and hot peppers, served with white rice and scrambled eggs
Thai chicken stew (spicy) – 72 nis
Coconut milk with slices of chicken, serdtsevinki bamboo, mushrooms, basil and lime, red curry pikanttny
Thai seafood stew (spicy) – 80 nis
Coconut milk with seafood, serdtsevinki bamboo, mushrooms, basil and lime, red curry pikanttny
Noodles (noodles)
You can add tofu / chicken / beef – 8 NIS; Shrimp – 16 nis
Noodles with Vegetables – 44 nis
Egg noodles fried with eggs, bean sprouts, cabbage, carrots, green onions and soy sauce
Pad Thai – 44 nis
Rice noodles in a sweet sauce, pad thai, fried with egg, bean sprouts, cabbage, green onions, carrots and crushed peanuts
Thai dish (hot) – 44 nis
Noodles in coconut sauce with green curry, fried with coriander, basil, carrots, cabbage, green onions, bean sprouts and ground peanuts
Spicy food – 44 nis
Noodles in a spicy Asian sauce, sauteed with mushrooms, celery, broccoli, carrots, cabbage, green onions and scrambled eggs
Cai Mao Noodles (spicy) – nis
Noodles, fried with mushrooms, green pepper, green onion, basil and omelette
Afghan dish – 44 nis
Noodles in the sauce: fried ginger, green pepper, bell pepper, red onion, green onions and scrambled eggs
Rice
Fried rice – 12 nis
Steamed rice – 12 nis
Rice with garlic – 18 nis
Rice, fried with vegetables – 40 nis
* You can add the tofu / chicken / beef – 8 NIS; Shrimp – 16 nis
Dessert
Coconut Crean – 34 nis
Coconut cream of cream with berries and candied Pecan
Vanilla Fire Boll – 36 nis
Ice cream in a crispy batter with maple syrup, served on pineapple
Chocolate souffle – 34 nis
Served with vanilla ice cream
Fried banana – 34 nis
Served with vanilla ice cream
Roasted Pineapple – 34 nis
Served with vanilla ice cream
Chinese cuisine
Japanese food
Thai cuisine

CHINA CLASS (Herzliya)

At the crossroads of Kadoorie, in the center of Herzliya, has more than 22 years, is the first Asian restaurant in Sharon "China Class." Recently updated restaurant design, and invites you to dine in an authentic atmosphere of the Far East right in the center of Herzliya.
In addition to the familiar Chinese menu, the restaurant "China Class" now offers a rich and varied menu of sushi and Thai cuisine. Among the new dishes: chicken salad yam gai, a Thai salad with bean noodles, Kay mao noodles and much more …
Along with the new dishes on the menu will remain known and loved the chicken from the chef, Sichuan beef, beef with eggplant, corn Thai Tom Yam soup and much more …
"China Class" became the most famous institution in Herzliya due upscale restaurant staff and owners, applied daily efforts to maintain the quality of food and service.
Restaurants Herzliya waiting for you!

Soups

Corn soup – 22 nis
Wonton Soup – 22  nis
Sweet and spicy soup – 22 nis
Vegetable soup – 22 nis
Japanese miso soup – 22 nis
Thai spicy soup Tom Yam – 38/46 nis
Tofu / chicken / seafood
Thai coconut soup sharp – 38/46 nis
Tofu / chicken / seafood

First meal


Vegetable egrol (2 pcs) – 22 nis
Thai egrol stuffed – 28 nis
Chicken / beef / shrimp
Shrimp tempura (6 pcs) – 38 nis
Crispy calamari – 38 nis
Wings with sauce from Chef – 38 nis
Dim Sum (4 pieces) – 34 nis
Geza (chicken / shrimp) – 30 nis
Admama – 22 nis
Seaweed salad vakme – 28 nis
Cold Chinese salad – 24 nis
Korean healthy salad – 38 nis
Saprivas honey – 80 nis
A hen
Served with a side dish: fried / steam rice
Chicken with sesame – 66 nis
Chicken Chef (sweet-sour) – 66 nis
Sichuan Chicken (spicy) – 66 nis
Chicken with cashew nuts – 66 nis
Chicken with mushrooms and bamboo serdtsevinkami – 66 nis
Chicken with pineapple – 66 nis
Chicken with Eggplant (sweetish, spicy) – 66 nis
Chicken with vegetables – 66 nis
Chicken in garlic sauce – 66 nis
Chicken with coconut and curry – 66 nis
Red / green, spicy
Chicken with lemon – 68 nis
The crispy breaded

Beef

Served with a side dish: fried / steam rice
Beef Chef (sweet-sour) – 68 nis
Beef Sichuan (spicy) – 68 nis
Beef in garlic sauce – 68 nis
Beef with eggplant (sweetish, spicy) – 68 nis
Beef with mushrooms and bamboo serdtsevinkami – 68 nis
Beef with vegetables – 68 nis
Beef with cashew nuts and honey (sweet) – 68 nis
Beef in oyster sauce – 68 nis

Duck

Served with a side dish: fried / steam rice
Roasted duck – 80 nis
Duck Chef (sweet-sour) – 80 nis
Duck in pineapples – 80 nis
Duck Sichuan – 80 NIS nis

Seafood

Served with a side dish: fried / steam rice
Shrimp with sesame seeds – 80 nis
Shrimp in garlic sauce – 80 nis
Shrimps Sichuan (spicy) – 80 nis
Shrimp Chef (sweet-sour) – 80 nis
Shrimp with coconut and red curry (spicy) – 80 nis
Squid in garlic sauce – 74 nis
Squids in oyster sauce – 74 nis

Tofu

Served with a side dish: fried / steam rice
Tofu Chef (sweet and sour) – 56 nis
Tofu with eggplant (sweet, spicy) – 56 nis
Tofu with mushrooms and bamboo serdtsevinkami – 56 nis
Tofu Sichuan (spicy) – 56 nis
Tofu with fried vegetables – 56 nis
Vegetables
Fried vegetables – 44 nis
Mushrooms and Bamboo serdtsevinki – 44 nis
Eggplant in garlic sauce – 44 nis
Eggplant Sichuan (spicy) – 44 nis

Thai Kitchen

Thai papaya salad (spicy) – 36 nis
Sum it, slices of green papaya, cherry tomatoes, ground peanuts, garlic and squeezed lemon
Salad with shrimp, bean noodles pits san – 42 nis
Bean noodles, shrimp, minced chicken, celery, cucumber, purple onion and hot peppers
Pad Cafu – 68 nis
Chicken / beef with finely slicing Thai roots, leaves, basil, onion, garlic and hot peppers, served with white rice and scrambled eggs
Thai chicken stew (spicy) – 72 nis
Coconut milk with slices of chicken, serdtsevinki bamboo, mushrooms, basil and lime, red curry pikanttny
Thai seafood stew (spicy) – 80 nis
Coconut milk with seafood, serdtsevinki bamboo, mushrooms, basil and lime, red curry pikanttny
Noodles (noodles)
You can add tofu / chicken / beef – 8 NIS; Shrimp – 16 nis
Noodles with Vegetables – 44 nis
Egg noodles fried with eggs, bean sprouts, cabbage, carrots, green onions and soy sauce
Pad Thai – 44 nis
Rice noodles in a sweet sauce, pad thai, fried with egg, bean sprouts, cabbage, green onions, carrots and crushed peanuts
Thai dish (hot) – 44 nis
Noodles in coconut sauce with green curry, fried with coriander, basil, carrots, cabbage, green onions, bean sprouts and ground peanuts
Spicy food – 44 nis
Noodles in a spicy Asian sauce, sauteed with mushrooms, celery, broccoli, carrots, cabbage, green onions and scrambled eggs
Cai Mao Noodles (spicy) – nis
Noodles, fried with mushrooms, green pepper, green onion, basil and omelette
Afghan dish – 44 nis
Noodles in the sauce: fried ginger, green pepper, bell pepper, red onion, green onions and scrambled eggs

Rice

Fried rice – 12 nis
Steamed rice – 12 nis
Rice with garlic – 18 nis
Rice, fried with vegetables – 40 nis
* You can add the tofu / chicken / beef – 8 NIS; Shrimp – 16 nis

Dessert

Coconut Crean – 34 nis
Coconut cream of cream with berries and candied Pecan
Vanilla Fire Boll – 36 nis
Ice cream in a crispy batter with maple syrup, served on pineapple
Chocolate souffle – 34 nis
Served with vanilla ice cream
Fried banana – 34 nis
Served with vanilla ice cream
Roasted Pineapple – 34 nis
Served with vanilla ice cream