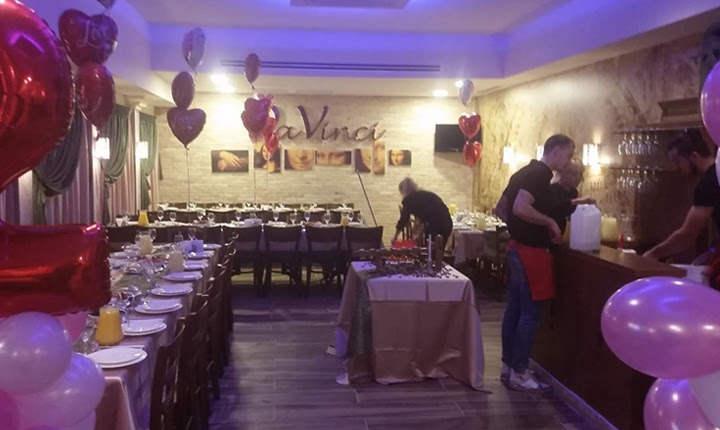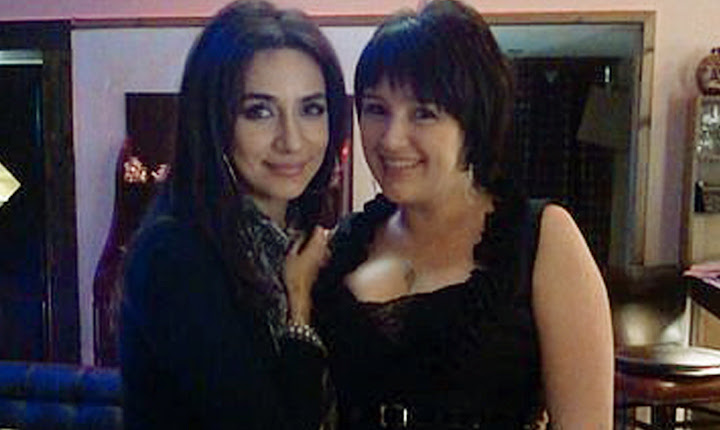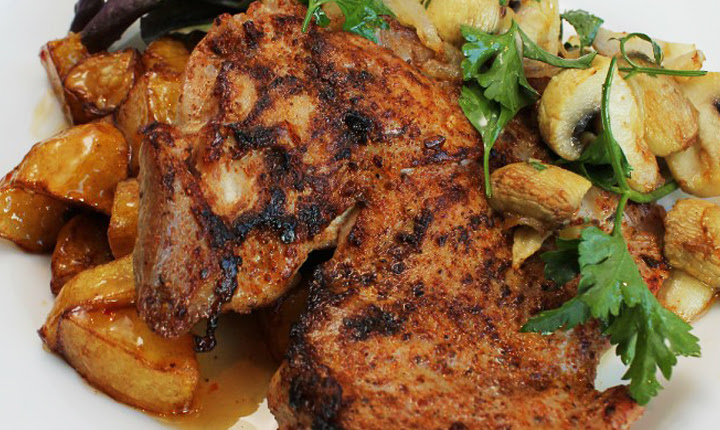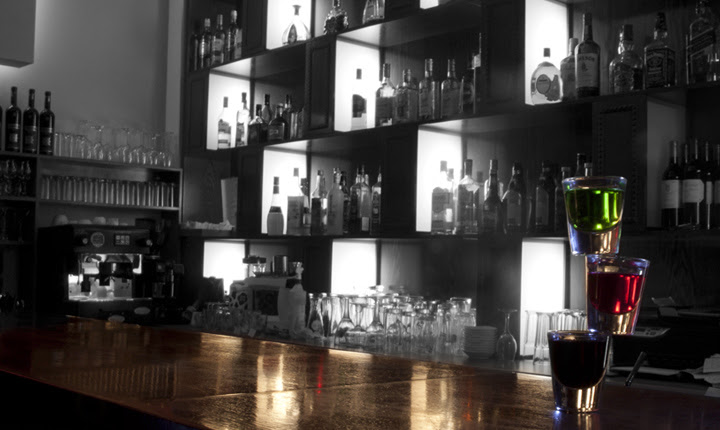 DA VINCI (Ashqelon)
Small Italy in Ashkelon!
Italian Cuisine Restaurant of the European level "Da Vinci" invites you to taste delicious dishes in a cozy atmosphere! In this menu there are meat, fish and seafood, prepared with the freshest ingredients.
We invite you to relax, to relax after a hard day and enjoy the tastes and flavors of our cuisine!
Snacks
Chicken liver pate with onion jam – 28 nis
Eggplant terrine with cream cheese and pesto sauce – 25 nis
Cauliflower in chili sauce- 25 nis
Gravlax made of Norwegian salmon with parmesan cheese and rucola salad –  42 nis
Veal carpaccio with parmesan cheese – 45 nis
Eringiwith marinated onion – 32 nis
"Leonardo" salad– 52 nis
Lettuce, cherry tomatoes with fried loin and cheese
"Cesare" salad – 52 nis
fried toasts, chicken breasts with anchovy sauce
«Greco» salad – 47 nis
classic vegetable and Feta cheese salad
«Inglese» salad  – 56 nis
fresh champignons, fresh pepper, lettuce mix, calamari, parmesan cheese
"Toscana" salad – 52 nis
Home baked bread – 10 nis
Italian focaccia bread with vegetables – 15 nis
Hot snacks
Goose liver in confiture made of fig and red wine – 75 nis
Fritta  mozzarella – 49 nis
Fried cheese in pear sauce with red wine
Eggplant tartar with special sauce made of 4 kinds of cheese – 39 nis
Chardonnay champignon – 56 nis
Mushrooms,cream sauce, white wine
Dauphin – Pollo – 56 nis
Chicken breast with mushrooms in cream sauce with potato cubes, baked in oven
Soups
"Di Pesce" soup – 32 nis
Italian fish and seafood soup
"Crema di Porcini" soup – 25 nis
Champignon soup
Soup of the day – ask the waiter
Pasta
" Alfredo " spaghetti –  45 nis
Spaghetti in cream sauce with mushrooms
" Amatriciana" penne – 58 nis
Penne pasta with in spicy tomato sauce with beef slices
"Bolognese" penne  – 55 nis
Paste in classic sauce from Bologna
Равиоли "Skole"  ravioli – 69 nis
Ravioli with cheese in seafood sauce
"Patata" ravioli – 49 nis
Ravioli with potato and fried onion in cream sauce
" Silega" ravioli – 45 nis
Ravioli with cherry in sweet sauce
Da Vinci pizza
" Margherita" pizza – 35 nis
classic Italian pizza
" Pepperoni " pizza – 45 nis
pizza with smoked food, mushrooms, bell pepper
" Marinaro" pizza – 64 nis
pizza with smoked food, mushrooms and shrimps
Seafood
Mussels baked under cheese in cream sauce – 54 nis
Shrimps in garlic sauce with butter and white wine – 75 nis
Shrimps fried with bacon – 78 nis
"Mourne" shrimps in cream sauce with spices – 78 nis
Calamari rings in beer breading – 62 nis
Seafood cocktail in chili sauce – 89 nis
"Sea gifts" platter – 150 nis
Calamari in beer breading , mussels under cheese, Shrimps in garlic sauce – 150 nis
"Salmone mitili" – 75 nis
salmon fillet baked with mussels in cream sauce with with aromatic spices
Denise baked in oven – 85 nis
Chef fish– ask the waiter
Hot dishes
"Bistecca di Pollo" – 58 nis
Pargit steak with fried onion and mushrooms
"Bistecca di Vitello " – 98 nis
Entrecote steak with bacon
"Bistecca di Maiale" – 68 nis
Pork steak 500 g
Milanese style beef tenderloin – 98 nis
served in "Formaggi" sauce
"Agnello con Pere" – 95 nis
lamb ribs with pear in wine sauce
"Pollo Diavolo" – 72 nis
chicken fried with garlic and rosemary
" Amitra Lago di Garda" – 79 nis
Goose leg fried in wine sauce with forest berries
"Bocconcini" – 68 nis
beef roast, served in bread
venetian style "Fegato" – 56 nis
chicken liver with vegetables and fruits in sour-sweet sauce
" Scaloppa di Maiale"– 62 nis
Pork escalope in sauce under cheese
Desserts
Desserts (various kinds) – 32 nis
Ice cream (various kinds) – 20 nis
Light drinks
Cola, Sprite, Fanta- 12 nis
Diet Cola, Diet Sprite – 12 nis
Black beer – 12 nis
Soda /mineral water – 12 nis
Juice (various flavors) – 12 nis
XL – 15 nis
Hot drinks
Espresso – 10/8 nis
Coffee 'Hafuch' – 16/12 nis
Tea – 10 nis
DA VINCI (Ashqelon)

Small Italy in Ashkelon!
Italian Cuisine Restaurant of the European level "Da Vinci" invites you to taste delicious dishes in a cozy atmosphere! In this menu there are meat, fish and seafood, prepared with the freshest ingredients.
We invite you to relax, to relax after a hard day and enjoy the tastes and flavors of our cuisine!

Snacks

Chicken liver pate with onion jam – 28 nis
Eggplant terrine with cream cheese and pesto sauce – 25 nis
Cauliflower in chili sauce- 25 nis
Gravlax made of Norwegian salmon with parmesan cheese and rucola salad –  42 nis
Veal carpaccio with parmesan cheese – 45 nis
Eringiwith marinated onion – 32 nis
"Leonardo" salad– 52 nis
Lettuce, cherry tomatoes with fried loin and cheese
"Cesare" salad – 52 nis
fried toasts, chicken breasts with anchovy sauce
«Greco» salad – 47 nis
classic vegetable and Feta cheese salad
«Inglese» salad  – 56 nis
fresh champignons, fresh pepper, lettuce mix, calamari, parmesan cheese
"Toscana" salad – 52 nis
Home baked bread – 10 nis
Italian focaccia bread with vegetables – 15 nis

Hot snacks

Goose liver in confiture made of fig and red wine – 75 nis
Fritta  mozzarella – 49 nis
Fried cheese in pear sauce with red wine
Eggplant tartar with special sauce made of 4 kinds of cheese – 39 nis
Chardonnay champignon – 56 nis
Mushrooms,cream sauce, white wine
Dauphin – Pollo – 56 nis
Chicken breast with mushrooms in cream sauce with potato cubes, baked in oven

Soups

"Di Pesce" soup – 32 nis
Italian fish and seafood soup
"Crema di Porcini" soup – 25 nis
Champignon soup
Soup of the day – ask the waiter

Pasta

" Alfredo " spaghetti –  45 nis
Spaghetti in cream sauce with mushrooms
" Amatriciana" penne – 58 nis
Penne pasta with in spicy tomato sauce with beef slices
"Bolognese" penne  – 55 nis
Paste in classic sauce from Bologna
Равиоли "Skole"  ravioli – 69 nis
Ravioli with cheese in seafood sauce
"Patata" ravioli – 49 nis
Ravioli with potato and fried onion in cream sauce
" Silega" ravioli – 45 nis
Ravioli with cherry in sweet sauce
Da Vinci pizza
" Margherita" pizza – 35 nis
classic Italian pizza
" Pepperoni " pizza – 45 nis
pizza with smoked food, mushrooms, bell pepper
" Marinaro" pizza – 64 nis
pizza with smoked food, mushrooms and shrimps

Seafood

Mussels baked under cheese in cream sauce – 54 nis
Shrimps in garlic sauce with butter and white wine – 75 nis
Shrimps fried with bacon – 78 nis
"Mourne" shrimps in cream sauce with spices – 78 nis
Calamari rings in beer breading – 62 nis
Seafood cocktail in chili sauce – 89 nis
"Sea gifts" platter – 150 nis
Calamari in beer breading , mussels under cheese, Shrimps in garlic sauce – 150 nis
"Salmone mitili" – 75 nis
salmon fillet baked with mussels in cream sauce with with aromatic spices
Denise baked in oven – 85 nis
Chef fish– ask the waiter

Hot dishes

"Bistecca di Pollo" – 58 nis
Pargit steak with fried onion and mushrooms
"Bistecca di Vitello " – 98 nis
Entrecote steak with bacon
"Bistecca di Maiale" – 68 nis
Pork steak 500 g
Milanese style beef tenderloin – 98 nis
served in "Formaggi" sauce
"Agnello con Pere" – 95 nis
lamb ribs with pear in wine sauce
"Pollo Diavolo" – 72 nis
chicken fried with garlic and rosemary
" Amitra Lago di Garda" – 79 nis
Goose leg fried in wine sauce with forest berries
"Bocconcini" – 68 nis
beef roast, served in bread
venetian style "Fegato" – 56 nis
chicken liver with vegetables and fruits in sour-sweet sauce
" Scaloppa di Maiale"– 62 nis
Pork escalope in sauce under cheese

Desserts

Desserts (various kinds) – 32 nis
Ice cream (various kinds) – 20 nis

Light drinks

Cola, Sprite, Fanta- 12 nis
Diet Cola, Diet Sprite – 12 nis
Black beer – 12 nis
Soda /mineral water – 12 nis
Juice (various flavors) – 12 nis
XL – 15 nis

Hot drinks

Espresso – 10/8 nis
Coffee 'Hafuch' – 16/12 nis
Tea – 10 nis