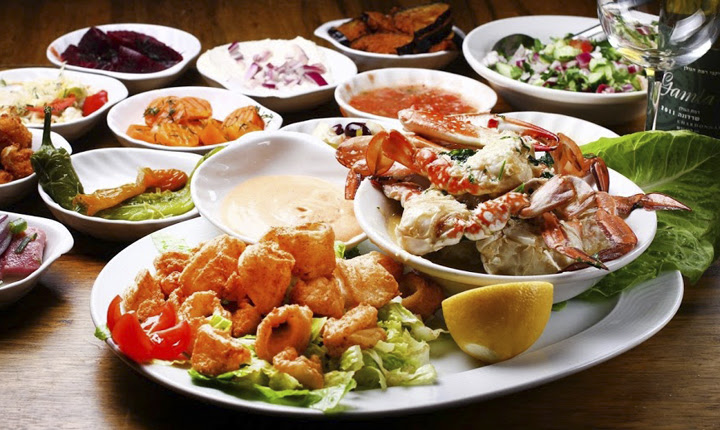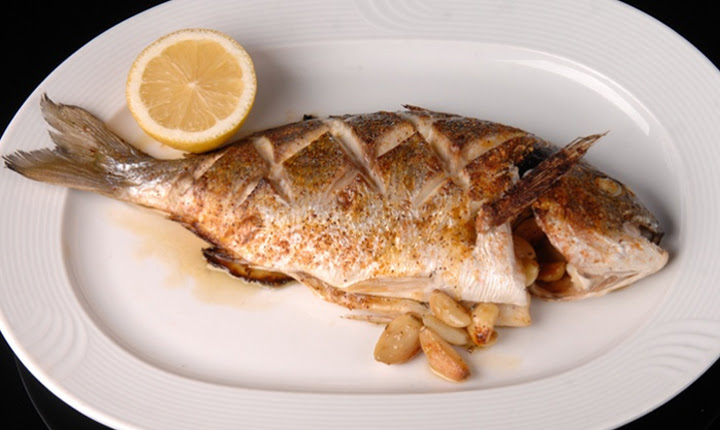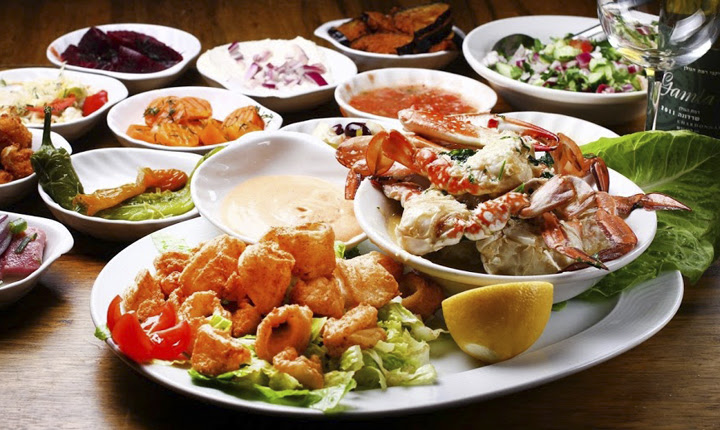 Mediterranean cuisine
Fish and seafood
Meat dishes
DERBY BAR (Herzliya)
Indulge yourself with a few hours of serenity away from the daily hustle and bustle, near the Mediterranean Sea, in front of the floating yachts, within the pastoral marina, in good company and with excellent background music around a large table covered with good things from our excellent kitchen, the Derby Bar Fish Herzliyya – one of the most recommended, special and excellent restaurants of the central region.
When you come, our hostess will invite you with a smile to enter the shaded and well-maintained area or the air-conditioned stylized restaurant and you will immediately pay attention to the fact that each of the tables in the Derby Bar is a whole world. At each table, as part of each meal, we present fresh salads, prepared every day in our modern kitchen. Similarly, we get fresh seafood and fish on a daily basis only from fishermen who know the quality we require in order to prepare the variety of dishes in the restaurant.
Chef's recommendation
Meal from the sea
Our chef recommends you and you Must try!!!
Selection of fresh salads and two
Seafood dishes to choose from
Bouillabaisse Soup – 59 NIS
Roasted Garlic 22 NIS
Derby Salad – 34 NIS
French fries – 29 NIS
Grey mullet – 99 NIS
Trout – 99 NIS
St. peter's fish – 99 NIS
Salmon Fillet – 99 NIS
Red Drum – 99 NIS
Sea Bream – 105 NIS
Red Mullet – 105 NIS
European Seabass – 115 NIS
Grouper Fillet 350gr. – 135 NIS
Steak Grouper 350gr. – 125 NI
Grouper 100gr. – 35 NIS
Grouper Cheek – 99 NIS
Shrimps – 105 NIS
Tempura Shrimps – 105 NIS
Calamari – 105 NIS
Heads of calamari – 97 NIS
Crabs – 105 NIS
Mussels – 105 NIS
Coquilles st. Jacque – 110 NIS
SeaFood Platter – 125 NIS
Pasta Fettuccine – 69 NIS
Seafood Fettuccine – 89 NIS
Goat Cheese Ravioli – 73 NIS
Entrecote–  135 NIS
Tender Chicken Shishlik – 79 NIS
Schnitzel – 68 NIS
Chicken Breast – 68 NIS
LITTLE SWISS  40 NIS
Mascarpone cheese cream and white chocolate drops, with crunchy dark chocolate. On a chocolate nuts meringue.
HOME MADE BISCUITS CAKE  40 NIS
Homemade biscuits cake with vanilla cream, coated with Belgian chocolate ganache.
BAKED CHEESECAKE  40 NIS
Baked homemade cheesecake coated with vanilla cream.
CREAM BRULEE – 40 NIS
French vanilla cream with caramelized brown sugar.
SUGAR FREE CRUMB CHEESECAKE – 40 NIS
Sugar free cheesecake with sugar free cookies made out of cocoa dough
MAHALABI – 40 NIS
Rose water cream
KADAIF – 40 NIS
Kadaif with cream patisserie
SORBET FLAVORS – 36 NIS
A selection of refreshing sorbet
WATERMELON – 40 NIS
Watermelon only in the season
Mediterranean cuisine
Fish and seafood
Meat dishes

DERBY BAR (Herzliya)

Indulge yourself with a few hours of serenity away from the daily hustle and bustle, near the Mediterranean Sea, in front of the floating yachts, within the pastoral marina, in good company and with excellent background music around a large table covered with good things from our excellent kitchen, the Derby Bar Fish Herzliyya – one of the most recommended, special and excellent restaurants of the central region.

When you come, our hostess will invite you with a smile to enter the shaded and well-maintained area or the air-conditioned stylized restaurant and you will immediately pay attention to the fact that each of the tables in the Derby Bar is a whole world. At each table, as part of each meal, we present fresh salads, prepared every day in our modern kitchen. Similarly, we get fresh seafood and fish on a daily basis only from fishermen who know the quality we require in order to prepare the variety of dishes in the restaurant.

Chef's recommendation

Meal from the sea

Our chef recommends you and you Must try!!!

Selection of fresh salads and two

Seafood dishes to choose from

Bouillabaisse Soup – 59 NIS
Roasted Garlic 22 NIS
Derby Salad – 34 NIS
French fries – 29 NIS
Grey mullet – 99 NIS
Trout – 99 NIS
St. peter's fish – 99 NIS
Salmon Fillet – 99 NIS
Red Drum – 99 NIS
Sea Bream – 105 NIS
Red Mullet – 105 NIS
European Seabass – 115 NIS
Grouper Fillet 350gr. – 135 NIS
Steak Grouper 350gr. – 125 NI
Grouper 100gr. – 35 NIS
Grouper Cheek – 99 NIS
Shrimps – 105 NIS
Tempura Shrimps – 105 NIS
Calamari – 105 NIS
Heads of calamari – 97 NIS
Crabs – 105 NIS
Mussels – 105 NIS
Coquilles st. Jacque – 110 NIS
SeaFood Platter – 125 NIS
Pasta Fettuccine – 69 NIS
Seafood Fettuccine – 89 NIS
Goat Cheese Ravioli – 73 NIS
Entrecote–  135 NIS
Tender Chicken Shishlik – 79 NIS
Schnitzel – 68 NIS
Chicken Breast – 68 NIS
LITTLE SWISS  40 NIS
Mascarpone cheese cream and white chocolate drops, with crunchy dark chocolate. On a chocolate nuts meringue.
HOME MADE BISCUITS CAKE  40 NIS
Homemade biscuits cake with vanilla cream, coated with Belgian chocolate ganache.
BAKED CHEESECAKE  40 NIS
Baked homemade cheesecake coated with vanilla cream.
CREAM BRULEE – 40 NIS
French vanilla cream with caramelized brown sugar.
SUGAR FREE CRUMB CHEESECAKE – 40 NIS
Sugar free cheesecake with sugar free cookies made out of cocoa dough
MAHALABI – 40 NIS
Rose water cream
KADAIF – 40 NIS
Kadaif with cream patisserie
SORBET FLAVORS – 36 NIS
A selection of refreshing sorbet
WATERMELON – 40 NIS
Watermelon only in the season