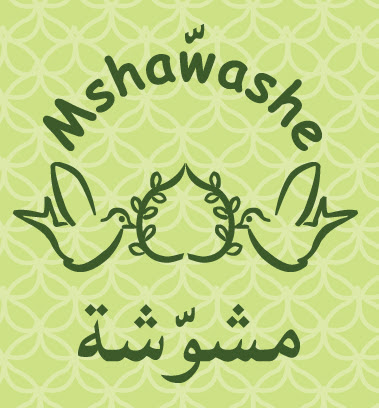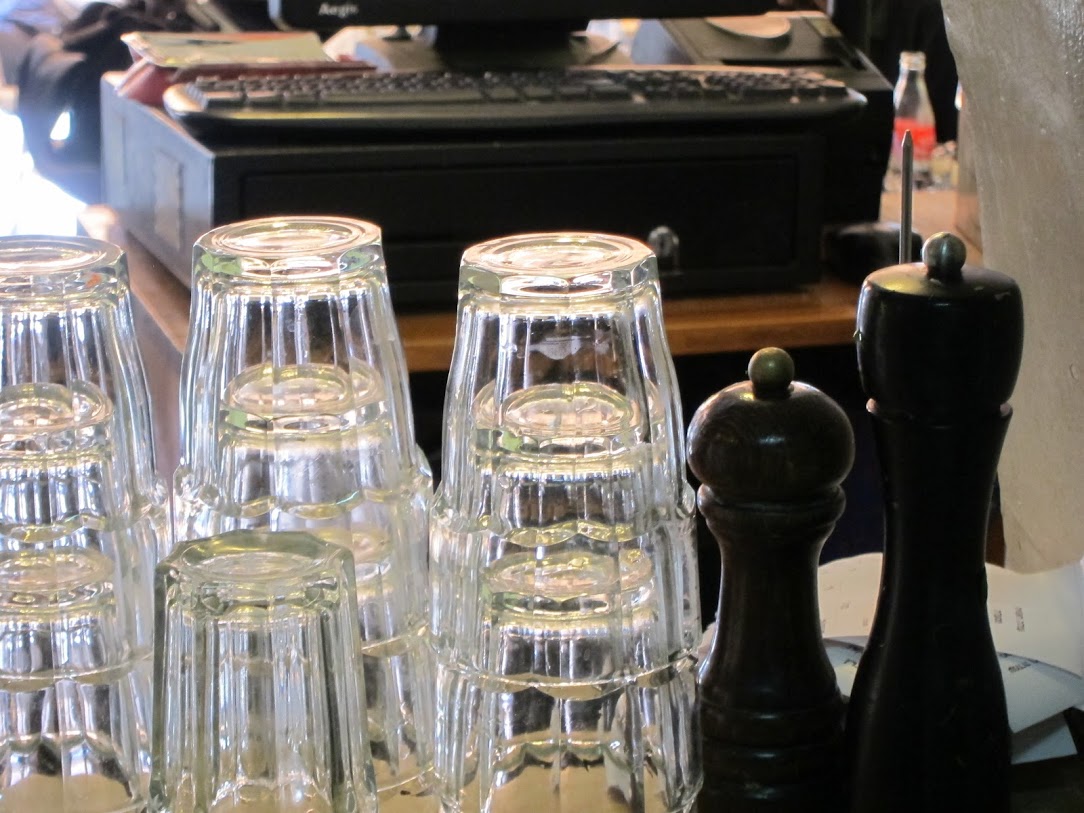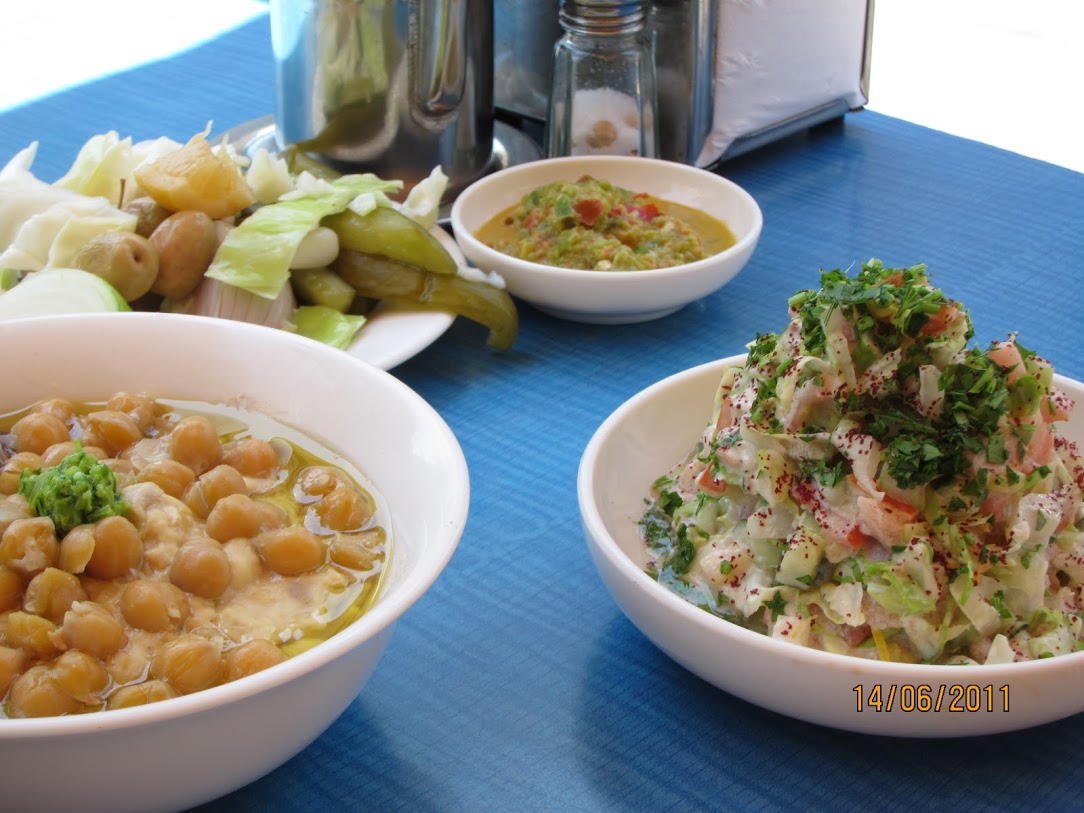 Hummus
Eastern Jewish cuisine
Takeaway
Vegetarian cuisine
Fast food
HUMMUS MSHAWASHE 
(Tel Aviv)
"Mshawashe" is the best cafe in Tel Aviv for hummus lovers.
They do not cook hummus and misbah, if fact, they cook nothing except meshavush, with or without tahini, seeds or eggs.
Perhaps, this is not exactly the meshavush you ate in Galilee, but the atmosphere reminds something north, more peaceful and quiet than anything around.
The "Mshawashe" founder is native of Tel Aviv and meshaushi recipe cannot be called authentic Galilean, it is rather authorial. In any case, you cannot argue with success, especially since in addition to great food you get a pleasant and relaxed atmosphere of Galilee. You may not believe, but we can definitely say: positive energy accumulates a few meters from the corner of Pinsker and Bugrashov; maybe, because of attentive and friendly service or because everyone in our restaurant gives a part of own soul to everything he or she do.
Despite of unusual sign, but very lovely, non-ideal location and great competition with diverse local restaurant, there are always people in "Mshawashe" and they are always seems happy.
First course
Meshausha – 24 nis
Mahlyuta (bean seeds) – 24 nis
Tahini – 17 nis
Smooth hummus – 24 nis
Vegetarian soup (in winter) – 24 nis
Leben – 19 nis
Warm mushrooms – 26 nis
Eggplant on fire with tahini – 20 nis
Salads
Chopped vegetable salad – 21 nis
Vegetable salad with tahini – 23 nis
Hyssop salad иссоп (za'atar) – 19 nis
Freshly squeezed juices
Lemonade  – 8 nis
Orange – 10 nis
Beverages
Coca cola – 10 nis
Diet Coke – 10 nis
Coke Zero – 10 nis
Fanta – 10 nis
Sprite – 10 nis
Diet Sprite – 10 nis
Malt – 11 nis
Grape beverage – 10 nis
Grapefruit – 10 nis
Mineral water – 2.5 nis
Beer
GoldStar – 16 nis
Tuborg – 16 nis
Carlsberg – 16 nis
Stella – 20 nis
Desserts
Malabi – 12 nis
Bavaria – 13 nis
Qatayef – 13 nis
Hummus
Eastern Jewish cuisine
Takeaway
Vegetarian cuisine
Fast food

HUMMUS MSHAWASHE 

(Tel Aviv)

"Mshawashe" is the best cafe in Tel Aviv for hummus lovers.
They do not cook hummus and misbah, if fact, they cook nothing except meshavush, with or without tahini, seeds or eggs.
Perhaps, this is not exactly the meshavush you ate in Galilee, but the atmosphere reminds something north, more peaceful and quiet than anything around.
The "Mshawashe" founder is native of Tel Aviv and meshaushi recipe cannot be called authentic Galilean, it is rather authorial. In any case, you cannot argue with success, especially since in addition to great food you get a pleasant and relaxed atmosphere of Galilee. You may not believe, but we can definitely say: positive energy accumulates a few meters from the corner of Pinsker and Bugrashov; maybe, because of attentive and friendly service or because everyone in our restaurant gives a part of own soul to everything he or she do.
Despite of unusual sign, but very lovely, non-ideal location and great competition with diverse local restaurant, there are always people in "Mshawashe" and they are always seems happy.

First course

Meshausha – 24 nis
Mahlyuta (bean seeds) – 24 nis
Tahini – 17 nis
Smooth hummus – 24 nis
Vegetarian soup (in winter) – 24 nis
Leben – 19 nis
Warm mushrooms – 26 nis
Eggplant on fire with tahini – 20 nis

Salads

Chopped vegetable salad – 21 nis
Vegetable salad with tahini – 23 nis
Hyssop salad иссоп (za'atar) – 19 nis

Freshly squeezed juices

Lemonade  – 8 nis
Orange – 10 nis

Beverages

Coca cola – 10 nis
Diet Coke – 10 nis
Coke Zero – 10 nis
Fanta – 10 nis
Sprite – 10 nis
Diet Sprite – 10 nis
Malt – 11 nis
Grape beverage – 10 nis
Grapefruit – 10 nis
Mineral water – 2.5 nis

Beer

GoldStar – 16 nis
Tuborg – 16 nis
Carlsberg – 16 nis
Stella – 20 nis

Desserts

Malabi – 12 nis
Bavaria – 13 nis
Qatayef – 13 nis