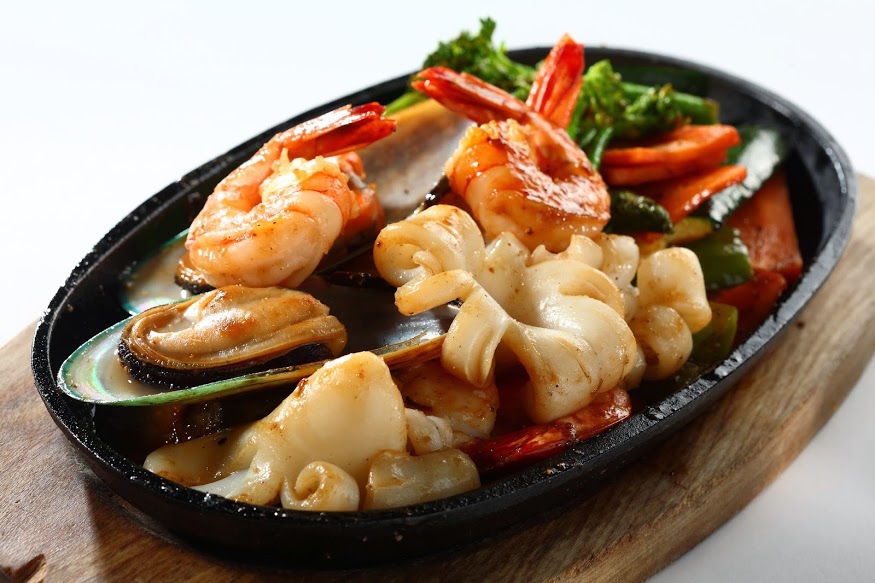 Japanese сuisine
Sushi bar
Vegetarian cuisine
Asian cuisine
Fish dishes
KYOTO (Herzliya)
For over a decade, the "Kyoto Herzliya" restaurant is serving Sushi and Japanese cuisine of the highest quality. Over the years, the restaurant had become a culinary institution and has been a role model for other Israeli Japanese restaurants.
Due to the increasing demand, two additional restaurants were recently opened:
The "Kyoto Poleg" restaurant, in the "Ir Yamim" mall and "Kyoto Ra'anana" in the city's industrial area.
Both restaurants serve sushi and Japanese cuisine with great commitment to the kitchen's quality and meticulousness found in "Kyoto Herzliya".
Nevertheless, each restaurant has its own concept and "character".
We invite you to explore our website and view the menus, design and atmosphere of each one of the chain's restaurants.
We welcome you to enjoy our quick and friendly take away ordering experience straight from the website.
Bon Appetite.
Starters
Kyoto Salad – 35 nis
Sprouts salad 5 sprouts salad with mint and green onion in yuzo vinegar – 39 nis
Seaweed and cucumber salad – 32 nis
Noodle and cucumber salad – 37 nis
Japanese pickles – 24 nis
Sashimi salad – 51 nis
Volcano salad – 37 nis
Edamame soy beans – 25 nis
Bungee roll 6 pieces of Sake maki fried in panko – 36 nis
Spicy tofu – 37 nis
Agadashi tofu – 37 nis
Seafood Mix (Spicy) Mussels, calamari and shrimps stir fried with peppers, garlic, onion , hot chili, sake, bazil and tarragon – 66 nis
Cheese spring roll – 36 nis
Chicken spring roll – 37 nis
Gyoza chicken and vegetable dumplings – 44 nis
Blue lagoon tuna – 57 / 97 nis
Tataki tuna – 59 nis
Calamari togarashi – 53 nis
Crispy shrimps – 46 nis
Vegetable tempura – 43 nis
Mixed tempura shrimp and vegetable – 58 nis
Ebi tempura shrimp – 64 nis
Sea-fish ceviche with pineapple marmalade, micro bazil and wasabi sesame – 41 nis
New style sashimi two types of thinly sliced marinated fish – 93 nis
Usukuri sashimi thinly sliced sashimi with ponzo sauce – 62 nis
Soup
Miso soup – 25 nis
Men Rui
Shitake and leek soupservced with udon noodles
Tanuki udon vegetables and tempura crumbs – 23/38 nis
Tofu tempura – 28/46 nis
Shrimp / Shrimp tempura – 32/56 nis
Kyoto Ramen
Japanese chicken stock soupserved with egg noodles and an egg
Vegetable ramen miso – 28/43 nis
Vegetable ramen – 24/37 nis
Chicken or beef ramen – 31/52 nis
Shrimp or seafood ramen (spicy / regular) – 36/62 nis
Ramen gyoza – 31/52 nis
Nigiri
Sake salmon – 17 nis
Hamachi yellowtail – 16 nis
Grouper – 15 nis
Suzuki sea bass – 14 nis
Kurodai sea bream – 14 nis
Maguro tuna – 19 nis
Toro selected tuna slice – 26 nis
Tamago Japanese omelet – 14 nis
Ebi shrimp – 16 nis
Hot nigiri Baked salmon / yellowtail / grouper in hot teriyaki sauce – 18 nis
Unagi eel in teriyaki sauce – 21 nis
Spicy maguro spicy tuna with spring onion, wrapped in seaweed – 19 nis
Spicy hamachi spicy yellowtail with spring onion, wrapped in seaweed – 17 nis
Ikura/Tobiko/Ibiko – 24 nis
Inari sweet tofu dumpling filled with rice and a fish of choice – 24 nis
Hotategai regular / spicy scallop wrapped in seaweed – 19 nis
Nigiri crunchy Tempura fried rice, wrapped in seaweed and a fish of choice – 22 nis
Nigiri new style Wrapped in cucumber, with a fish of choice – 24 nis
Sashimi
One type of fish / seafood / vegetable > (3 pieces)
Sashimi Roll – 45 nis
Oshinko slices – 18 nis
Salmon / sea bream / sea bass sashimi – 38 nis
Tuna / yellowtail / grouper sashimi – 45 nis
Eel / scallop sashimi – 41 nis
Toro sashimi selected tuna slice – 62 nis
Maki vegetarian
3/6 pieces
Onion crispy veg Tamago, lettuce, cucumber and avocado wrapped in fried onion flakes – 22/39 nis
Kampio Maki kampio, avocado and cucumber – 18/31 nis
Vegetable Maki choice of vegetables – 17/32 nis
Vegetable Caterpillar wrapped in avocado – 23/39 nis
Yam Maki yam in tempura, avocado and cucumber – 21/39 nis
Tofu Roll Tofu in tempura, cucumber and kampio wrapped in avocado with teriyaki sauce – 23/39 nis
Jet Style Vegetarian roll with tempura fried vegetables inside and around – 22/40 nis
Maki regular
Seaweed on the outside (3/6 pieces)
Take maki tuna roll – 18/31 nis
Sake maki salmon roll – 17/30 nis
Nagi hamachi maki yellowtail and spring onion – 17/29 nis
Maki Inside Out
3/6 pieces
Salmon skin and avocado – 25/47 nis
Salmon avocado avocado roll wrapped in salmon – 27/48 nis
Spicy salmon and avocado – 28/49 nis
Spicy tuna and avocado – 29/52 nis
Ebi Maki blanched shrimp and avocado – 25/45 nis
Ebi tempura maki shrimp tempura with vegetables and mayonnaise – 26/48 nis
Boston roll blanched shrimp, avocado, lettuce and mayonnaise – 25/45 nis
Spider roll Panko fried soft shell crab coating and vegetables – 28/52 nis
Alaska Maki smoked salmon, blanched shrimp and avocado – 25/45 nis
Spicy tuna, avocado and shrimp tempura – 32/57 nis
Chef roll shrimp tempura and avocado wrapped in salmon – 32/57 nis
California Maki blanched shrimp, crab stick, mayonnaise and vegetables – 25/47 nis
Yud roll eel, shrimp tempura and cucumber wrapped in salmon – 33/62 nis
Caterpillar roll eel / grouper / salmon / chicken
Wrapped in avocado with teriyaki sauce (baked) – 28/53 nis
Teriyaki Maki vegetable roll wrapped in hot salmon / yellowtail / grouper in teriyaki sauce – 32/57 nis
Kyoto Maki shrimp tempura, salmon, salmon skin, avocado and asparagus wrapped in avocado and tempura crumbs (2/6 pieces) – 32/71 nis
Onion Crispy Salmon Avocado and cooked/raw salmon wrapped in fried onion flakes – 27/48 nis
Kyoto Specials
Kyoto cheese 4 pieces – 60 nis
Tempura triangles with salmon, hard cheese and avocado in teriyaki sauce
Salsa roll 6 pieces – 64 nis
Spicy tuna and avocado wrapped in singed tuna in ponzo sauce
Rainbow 6 pieces – 63 nis
Blanched shrimp, crab stick and vegetables wrapped in salmon, tuna, yellowtail and avocado
Crunchy grouper 4 pieces – 60 nis
Tempura fried grouper wrapped in avocado and tempura crumbs
Kyoto Furai 4 pieces – 62 nis
Salmon, salmon skin, shrimp tempura and asparagus wrapped in a slice of salmon fried in panko
Special unagi 6 pieces – 61 nis
Blanched shrimp, crab stick, vegetables and mayonnaise wrapped in eel in teriyaki sauce
Triangle roll 6 pieces – 62 nis
Salmon, tuna, yellowtail, wasabi, cucumber and mayonnaise wrapped in tempura crumbs Sunshine 4 pieces – 46 nis
Baked salmon and avocado wrapped in salmon, tuna and yellowtail, fried in tempura
Yud crunchy roll 6 pieces – 61 nis
eel, shrimp tempura and cucumber wrapped in tempura crumbsGonken
Salmon 4 pieces – 58 nis
Rice wrapped in salmon with hints of salmon skin and teriyaki
Red teriyaki iRed dragon 6 pieces – 62 nis
Spicy scallop and spring onion wrapped in tuna
Kyoto sandwich 4 pieces – 59 nis
Triangles filled with chopped salmon and tuna, spicy mayonnaise, spring onion and avocado wrapped in tempura crumbs and ebiko
Crunchy spicy tuna 6 pieces – 64 nis
Chopped spicy tuna,spring onion, tempura crumbs and avocado wrapped in tuna and avocado Crazy spicy
Chicago 6 pieces – 62 nis
Salmon, tuna, yellowtail, spring onion, spicy mayonnaise, cucumber and avocado wrapped in tobiko
Fantastic roll 6 pieces – 62 nis
eel, shrimp tempura and cucumber wrapped in avocado and ebiko
Yakuza roll 6 pieces – 62 nis
Salmon, tuna, yellowtail, avocado and spicy mayonnaise wrapped in chives
Ebi roll 6 pieces – 60 nis
Salmon and avocado wrapped in steamed shrimp
Lugas roll 6 pieces – 61 nis
Yellowtail, avocado, spring onion and spicy chili wrapped in tempura
Crunchy spicy salmon 6 pieces – 59 nis
Spicy salmon and avocado, spring onion, tempura crumbs wrapped in salmon and avocado
Simon roll 6 pieces – 52 nis
Tempura salmon wrapped in avocado and tempura crumbs and spring onion
Cones
California vegetables – 23 nis
Crispy salmon skin – 26 nis
Spicy salmon spicy salmon and avocado – 28 nis
Ebi tempura shrimp tempura with vegetables, mayonnaise and avocado – 25 nis
Yud roll eel, salmon, shrimp tempura and cucumber – 26 nis
Spicy tuna spicy tuna and avocado – 33 nis
Scallop, spicy tuna and spring onion – 26 nis
California blanched shrimp, crab stick and vegetables – 26 nis
Hot cone hot salmon/yellowtail/grouper in teriyaki sauce – 27 nis
Alaska smoked salmon, blanched shrimp and avocado – 26 nis
Spicy hamachi spicy yellowtail, shrimp tempura and avocado – 26 nis
Ebi Spicy tuna spicy tuna, shrimp tempura and avocado – 26 nis
Kyoto shrimp tempura, salmon, salmon skin and avocado – 28 nis
Spicy salmon, shrimp tempura and avocado – 26 nis
Nagi hamachi yellowtail and spring onion – 26 nis
Cone of your choice wrapped in carrot / cucumber – 33 nis
Unagi eel in teriyaki sauce and cucumber – 29 nis
Toro selected tuna slice – 30 nis
Combinations
Sushi and sashimi for one person – 118 nis
6 sashimi pieces 4 nigiri pieces 3 maki pieces
Sushi and sashimi for two – 247 nis
12 sashimi pieces 7 nigiri pieces 12 maki pieces
Chirashi sushi – 83 nis
an assortment of fish served on a bed of rice
Sushi jiao – 89 nis
6 nigiri pieces 6 roll pieces
Sushi tokojiyu – 97 nis
8 nigiri pieces 6 roll pieces
Sanshoku maki – 98 nis
18 maki pieces – salmon, tuna and vegetables
Vegetable combination – 73 nis
18 maki pieces
Salmon sushi and sashimi combination – 121 nis
5 sashimi pieces 4 nigiri pieces 3 maki pieces
Ri-O-Somon – 57 nis
chopped salmon and avocado served on a bed of rice
Noodles
Pad-Thai  – 46 / 57 / 61 / 63 / 65 / 66 nis
vegetables / chicken / beef / seafood / salmon / shrimp
Coconut curry – 57 / 61 / 63 / 66 nis
chicken / beef / seafood / shrimp
Sichuan – 46 / 57 / 61 / 63 / 66 nis
vegetables / chicken / beef / seafood / shrimp
Mushrooms – 54 / 59 / 64 / 67 / 69 nis
mushrooms / chicken / beef / seafood / shrimp
Rice noodels with Himeji, Portobello, shitake and truffles mash
Rice
Garlic rice fried rice with garlic – 14 nis
Yakimashi fried rice with vegetables – 14 nis
Gohan steamed rice – 13 nis
Puree – 14 nis
Agemono
Ebi furai panko fried shrimp – 62 nis
Torikatsu chicken breast fried in panko – 49 nis
Skewers
Yakitori chicken and onion – 24 nis
Sake salmon – 26 nis
Beef fillet – 36 nis
Ebi shrimp – 29 nis
Teriyaki
Salmon / sea bream fillet – 94 nis
Chicken breast – 60 nis
Beef fillet medallions – 118 nis
Spring chicken – 68 nis
Shrimp – 108 nis
Shrimp and calamari – 104 nis
Teppanyaki
Chicken yakiniku in garlic and ginger sauce – 67 nis
Sirloin yakiniku in garlic and ginger sauce – 79 nis
Beef fillet – 118 nis
Seafood / shrimp and calamari / shrimp – 113 / 104 / 107 nis
Salmon / sea bream fillet – 94 nis
Mixed vegetables – 49 nis
Asparagus and mushrooms – 57 nis
Japanese сuisine
Sushi bar
Vegetarian cuisine
Asian cuisine
Fish dishes

KYOTO (Herzliya)

For over a decade, the "Kyoto Herzliya" restaurant is serving Sushi and Japanese cuisine of the highest quality. Over the years, the restaurant had become a culinary institution and has been a role model for other Israeli Japanese restaurants.
Due to the increasing demand, two additional restaurants were recently opened:
The "Kyoto Poleg" restaurant, in the "Ir Yamim" mall and "Kyoto Ra'anana" in the city's industrial area.
Both restaurants serve sushi and Japanese cuisine with great commitment to the kitchen's quality and meticulousness found in "Kyoto Herzliya".
Nevertheless, each restaurant has its own concept and "character".
We invite you to explore our website and view the menus, design and atmosphere of each one of the chain's restaurants.
We welcome you to enjoy our quick and friendly take away ordering experience straight from the website.
Bon Appetite.

Starters

Kyoto Salad – 35 nis
Sprouts salad 5 sprouts salad with mint and green onion in yuzo vinegar – 39 nis
Seaweed and cucumber salad – 32 nis
Noodle and cucumber salad – 37 nis
Japanese pickles – 24 nis
Sashimi salad – 51 nis
Volcano salad – 37 nis
Edamame soy beans – 25 nis
Bungee roll 6 pieces of Sake maki fried in panko – 36 nis
Spicy tofu – 37 nis
Agadashi tofu – 37 nis
Seafood Mix (Spicy) Mussels, calamari and shrimps stir fried with peppers, garlic, onion , hot chili, sake, bazil and tarragon – 66 nis
Cheese spring roll – 36 nis
Chicken spring roll – 37 nis
Gyoza chicken and vegetable dumplings – 44 nis
Blue lagoon tuna – 57 / 97 nis
Tataki tuna – 59 nis
Calamari togarashi – 53 nis
Crispy shrimps – 46 nis
Vegetable tempura – 43 nis
Mixed tempura shrimp and vegetable – 58 nis
Ebi tempura shrimp – 64 nis
Sea-fish ceviche with pineapple marmalade, micro bazil and wasabi sesame – 41 nis
New style sashimi two types of thinly sliced marinated fish – 93 nis
Usukuri sashimi thinly sliced sashimi with ponzo sauce – 62 nis

Soup

Miso soup – 25 nis

Men Rui
Shitake and leek soupservced with udon noodles

Tanuki udon vegetables and tempura crumbs – 23/38 nis
Tofu tempura – 28/46 nis
Shrimp / Shrimp tempura – 32/56 nis

Kyoto Ramen
Japanese chicken stock soupserved with egg noodles and an egg

Vegetable ramen miso – 28/43 nis
Vegetable ramen – 24/37 nis
Chicken or beef ramen – 31/52 nis
Shrimp or seafood ramen (spicy / regular) – 36/62 nis
Ramen gyoza – 31/52 nis

Nigiri

Sake salmon – 17 nis
Hamachi yellowtail – 16 nis
Grouper – 15 nis
Suzuki sea bass – 14 nis
Kurodai sea bream – 14 nis
Maguro tuna – 19 nis
Toro selected tuna slice – 26 nis
Tamago Japanese omelet – 14 nis
Ebi shrimp – 16 nis
Hot nigiri Baked salmon / yellowtail / grouper in hot teriyaki sauce – 18 nis
Unagi eel in teriyaki sauce – 21 nis
Spicy maguro spicy tuna with spring onion, wrapped in seaweed – 19 nis
Spicy hamachi spicy yellowtail with spring onion, wrapped in seaweed – 17 nis
Ikura/Tobiko/Ibiko – 24 nis
Inari sweet tofu dumpling filled with rice and a fish of choice – 24 nis
Hotategai regular / spicy scallop wrapped in seaweed – 19 nis
Nigiri crunchy Tempura fried rice, wrapped in seaweed and a fish of choice – 22 nis
Nigiri new style Wrapped in cucumber, with a fish of choice – 24 nis

Sashimi

One type of fish / seafood / vegetable > (3 pieces)

Sashimi Roll – 45 nis
Oshinko slices – 18 nis
Salmon / sea bream / sea bass sashimi – 38 nis
Tuna / yellowtail / grouper sashimi – 45 nis
Eel / scallop sashimi – 41 nis
Toro sashimi selected tuna slice – 62 nis

Maki vegetarian
3/6 pieces

Onion crispy veg Tamago, lettuce, cucumber and avocado wrapped in fried onion flakes – 22/39 nis
Kampio Maki kampio, avocado and cucumber – 18/31 nis
Vegetable Maki choice of vegetables – 17/32 nis
Vegetable Caterpillar wrapped in avocado – 23/39 nis
Yam Maki yam in tempura, avocado and cucumber – 21/39 nis
Tofu Roll Tofu in tempura, cucumber and kampio wrapped in avocado with teriyaki sauce – 23/39 nis
Jet Style Vegetarian roll with tempura fried vegetables inside and around – 22/40 nis

Maki regular

Seaweed on the outside (3/6 pieces)

Take maki tuna roll – 18/31 nis
Sake maki salmon roll – 17/30 nis
Nagi hamachi maki yellowtail and spring onion – 17/29 nis

Maki Inside Out

3/6 pieces

Salmon skin and avocado – 25/47 nis
Salmon avocado avocado roll wrapped in salmon – 27/48 nis
Spicy salmon and avocado – 28/49 nis
Spicy tuna and avocado – 29/52 nis
Ebi Maki blanched shrimp and avocado – 25/45 nis
Ebi tempura maki shrimp tempura with vegetables and mayonnaise – 26/48 nis
Boston roll blanched shrimp, avocado, lettuce and mayonnaise – 25/45 nis
Spider roll Panko fried soft shell crab coating and vegetables – 28/52 nis
Alaska Maki smoked salmon, blanched shrimp and avocado – 25/45 nis
Spicy tuna, avocado and shrimp tempura – 32/57 nis
Chef roll shrimp tempura and avocado wrapped in salmon – 32/57 nis
California Maki blanched shrimp, crab stick, mayonnaise and vegetables – 25/47 nis
Yud roll eel, shrimp tempura and cucumber wrapped in salmon – 33/62 nis
Caterpillar roll eel / grouper / salmon / chicken
Wrapped in avocado with teriyaki sauce (baked) – 28/53 nis
Teriyaki Maki vegetable roll wrapped in hot salmon / yellowtail / grouper in teriyaki sauce – 32/57 nis
Kyoto Maki shrimp tempura, salmon, salmon skin, avocado and asparagus wrapped in avocado and tempura crumbs (2/6 pieces) – 32/71 nis
Onion Crispy Salmon Avocado and cooked/raw salmon wrapped in fried onion flakes – 27/48 nis

Kyoto Specials

Kyoto cheese 4 pieces – 60 nis
Tempura triangles with salmon, hard cheese and avocado in teriyaki sauce
Salsa roll 6 pieces – 64 nis
Spicy tuna and avocado wrapped in singed tuna in ponzo sauce
Rainbow 6 pieces – 63 nis
Blanched shrimp, crab stick and vegetables wrapped in salmon, tuna, yellowtail and avocado
Crunchy grouper 4 pieces – 60 nis
Tempura fried grouper wrapped in avocado and tempura crumbs
Kyoto Furai 4 pieces – 62 nis
Salmon, salmon skin, shrimp tempura and asparagus wrapped in a slice of salmon fried in panko
Special unagi 6 pieces – 61 nis
Blanched shrimp, crab stick, vegetables and mayonnaise wrapped in eel in teriyaki sauce
Triangle roll 6 pieces – 62 nis
Salmon, tuna, yellowtail, wasabi, cucumber and mayonnaise wrapped in tempura crumbs Sunshine 4 pieces – 46 nis
Baked salmon and avocado wrapped in salmon, tuna and yellowtail, fried in tempura
Yud crunchy roll 6 pieces – 61 nis
eel, shrimp tempura and cucumber wrapped in tempura crumbsGonken
Salmon 4 pieces – 58 nis
Rice wrapped in salmon with hints of salmon skin and teriyaki
Red teriyaki iRed dragon 6 pieces – 62 nis
Spicy scallop and spring onion wrapped in tuna
Kyoto sandwich 4 pieces – 59 nis
Triangles filled with chopped salmon and tuna, spicy mayonnaise, spring onion and avocado wrapped in tempura crumbs and ebiko
Crunchy spicy tuna 6 pieces – 64 nis
Chopped spicy tuna,spring onion, tempura crumbs and avocado wrapped in tuna and avocado Crazy spicy
Chicago 6 pieces – 62 nis
Salmon, tuna, yellowtail, spring onion, spicy mayonnaise, cucumber and avocado wrapped in tobiko
Fantastic roll 6 pieces – 62 nis
eel, shrimp tempura and cucumber wrapped in avocado and ebiko
Yakuza roll 6 pieces – 62 nis
Salmon, tuna, yellowtail, avocado and spicy mayonnaise wrapped in chives
Ebi roll 6 pieces – 60 nis
Salmon and avocado wrapped in steamed shrimp
Lugas roll 6 pieces – 61 nis
Yellowtail, avocado, spring onion and spicy chili wrapped in tempura
Crunchy spicy salmon 6 pieces – 59 nis
Spicy salmon and avocado, spring onion, tempura crumbs wrapped in salmon and avocado
Simon roll 6 pieces – 52 nis
Tempura salmon wrapped in avocado and tempura crumbs and spring onion

Cones

California vegetables – 23 nis
Crispy salmon skin – 26 nis
Spicy salmon spicy salmon and avocado – 28 nis
Ebi tempura shrimp tempura with vegetables, mayonnaise and avocado – 25 nis
Yud roll eel, salmon, shrimp tempura and cucumber – 26 nis
Spicy tuna spicy tuna and avocado – 33 nis
Scallop, spicy tuna and spring onion – 26 nis
California blanched shrimp, crab stick and vegetables – 26 nis
Hot cone hot salmon/yellowtail/grouper in teriyaki sauce – 27 nis
Alaska smoked salmon, blanched shrimp and avocado – 26 nis
Spicy hamachi spicy yellowtail, shrimp tempura and avocado – 26 nis
Ebi Spicy tuna spicy tuna, shrimp tempura and avocado – 26 nis
Kyoto shrimp tempura, salmon, salmon skin and avocado – 28 nis
Spicy salmon, shrimp tempura and avocado – 26 nis
Nagi hamachi yellowtail and spring onion – 26 nis
Cone of your choice wrapped in carrot / cucumber – 33 nis
Unagi eel in teriyaki sauce and cucumber – 29 nis
Toro selected tuna slice – 30 nis

Combinations

Sushi and sashimi for one person – 118 nis
6 sashimi pieces 4 nigiri pieces 3 maki pieces
Sushi and sashimi for two – 247 nis
12 sashimi pieces 7 nigiri pieces 12 maki pieces
Chirashi sushi – 83 nis
an assortment of fish served on a bed of rice
Sushi jiao – 89 nis
6 nigiri pieces 6 roll pieces
Sushi tokojiyu – 97 nis
8 nigiri pieces 6 roll pieces
Sanshoku maki – 98 nis
18 maki pieces – salmon, tuna and vegetables
Vegetable combination – 73 nis
18 maki pieces
Salmon sushi and sashimi combination – 121 nis
5 sashimi pieces 4 nigiri pieces 3 maki pieces
Ri-O-Somon – 57 nis
chopped salmon and avocado served on a bed of rice

Noodles

Pad-Thai  – 46 / 57 / 61 / 63 / 65 / 66 nis
vegetables / chicken / beef / seafood / salmon / shrimp
Coconut curry – 57 / 61 / 63 / 66 nis
chicken / beef / seafood / shrimp
Sichuan – 46 / 57 / 61 / 63 / 66 nis
vegetables / chicken / beef / seafood / shrimp
Mushrooms – 54 / 59 / 64 / 67 / 69 nis
mushrooms / chicken / beef / seafood / shrimp
Rice noodels with Himeji, Portobello, shitake and truffles mash

Rice

Garlic rice fried rice with garlic – 14 nis
Yakimashi fried rice with vegetables – 14 nis
Gohan steamed rice – 13 nis
Puree – 14 nis

Agemono

Ebi furai panko fried shrimp – 62 nis
Torikatsu chicken breast fried in panko – 49 nis

Skewers

Yakitori chicken and onion – 24 nis
Sake salmon – 26 nis
Beef fillet – 36 nis
Ebi shrimp – 29 nis

Teriyaki

Salmon / sea bream fillet – 94 nis
Chicken breast – 60 nis
Beef fillet medallions – 118 nis
Spring chicken – 68 nis
Shrimp – 108 nis
Shrimp and calamari – 104 nis

Teppanyaki

Chicken yakiniku in garlic and ginger sauce – 67 nis
Sirloin yakiniku in garlic and ginger sauce – 79 nis
Beef fillet – 118 nis
Seafood / shrimp and calamari / shrimp – 113 / 104 / 107 nis
Salmon / sea bream fillet – 94 nis
Mixed vegetables – 49 nis
Asparagus and mushrooms – 57 nis