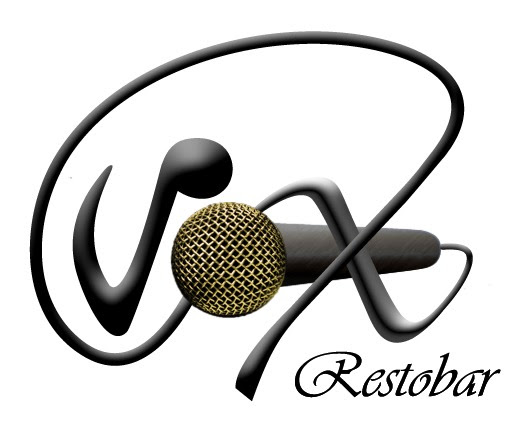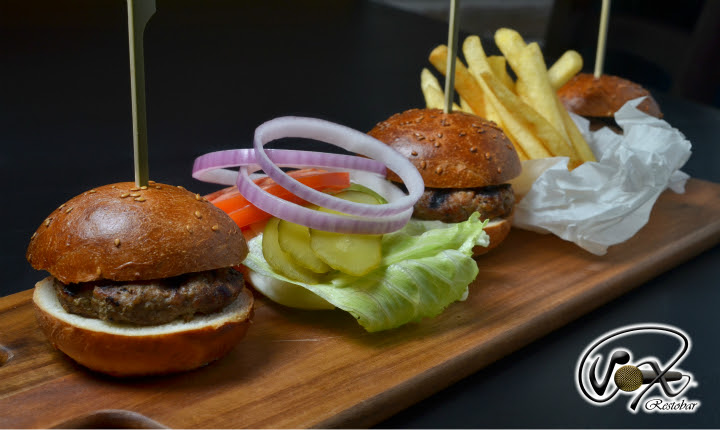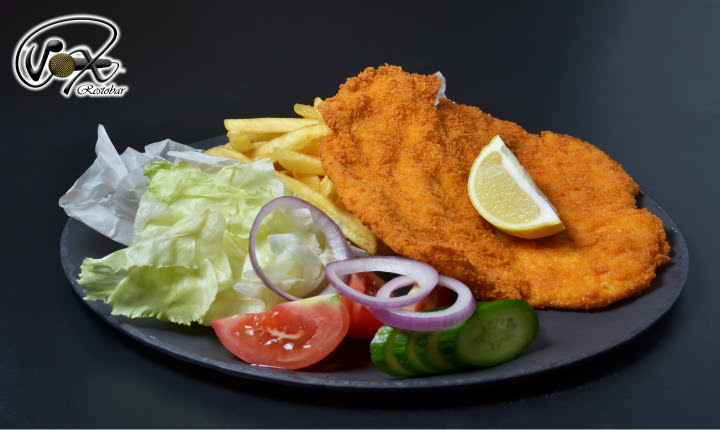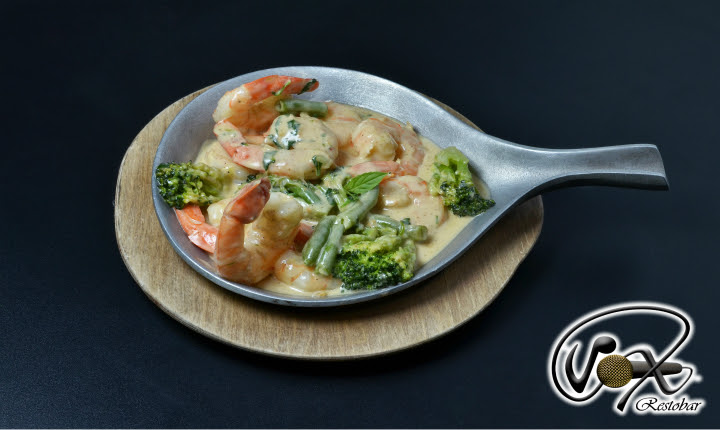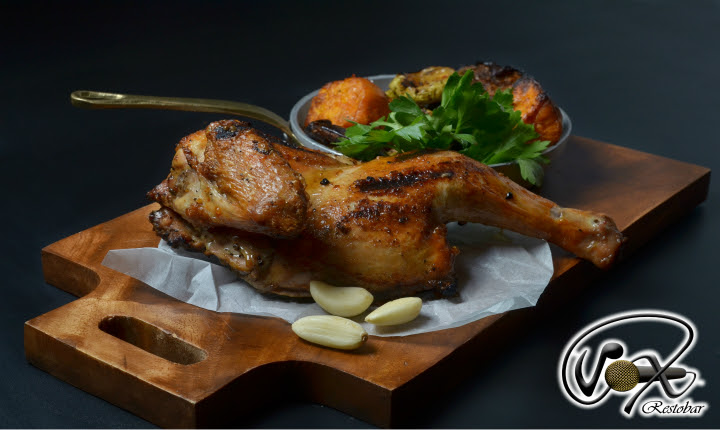 Resto-Bar
Meat dishes
Fish dishes
VOX RestoBar 
(Ashdod)
VOX RestoBar is wonderful place for celebration of corporate or family events celebration, as well as for a quite romantic evening by candlelight. There are specially selected banquette offers according to your taste and attentive staff.
In VOX RestoBar you can hold any kind of banquets: weddings with a chuppah on the Mediterranean coast, bar/bat mitzvah, birthdays or presentations for up to 120 guests. Especially for you, the menu and music program will be made according to your wishes.
Our open terrace is located right on the Mediterranean coast and we are ready to receive visitors every day from 17:00.
Sounds of waves and ‬the picturesque sea view means the VOX RestoBar. Our summer terrace is managed so well that even several parties having a good time in the same time will not disturb each other and a couple in love will always found a quiet place on soft couches. For one who wants to have fun and relax there is a separated air-conditioned hall where you can also hold your celebration.
Taking into account great popularity of the VOX RestoBar among residents of Ashdod as well as the center and the south of Israel, it is advisable to call to the restaurant and book a table beforehand. Our phone: 055-665-56-56
Snacks and first course
Antipasti – 38 nis
Vegetable snack made of seasonal vegetables
French fries with spices – 25 nis
French fries with ground cheese – 34 nis
"Edamame" – 25 nis
Boiled soy pods seasoned with coarse salt
"Golden rings" – 78 nis
Deep-fried calamari rings. The dish is served with sauces.
Assorted fish for beer – 69 nis
Cold assorted meat for beer – 69nis
Onion rings – 39 nis
Crispy deep-fried onion rings.
Blini with a roe – 49nis
2 blini stuffed with cream cheese and red roe.
Pate – 49 nis
Tender chicken liver pate, served with toasts and onion jam.
"Galantin" stuffed chicken – 49 nis
A chicken stuffed with pate and blini, served with cold wine sauce.
Shrimps tempura – 79 nis
10 deep-fried black tiger shrimps in breading
"Baladi" eggplant – 37 nis
Roasted eggplant with tahini and olive oil.
Focaccia – 18 nis
Fresh-baked focaccia with spices, served with homemade salads.
Beef carpaccio – 47 nis
Dish of thin sliced raw beef, seasoned with olive oil, balsamic sauce, coarse salt, pepper, Parmesan cheese, capers and finely chopped red onion.
"Julienne" mushrooms – 39 nis
Fresh champignons in cream sauce with Parmesan cheese, can bee also baked with cheese in a oven for 5 nis.
Soup of a day – 47 nis
Ask a waiter.
Salads
"Halloumi" salad – 52 nis
Seasonal vegetables with palm hearts in "Vinaigrette" sauce with cubes of deep-fried Levantine halloumi cheese.
Greek salad – 42 nis
Lettuce leaves, kinds of bell pepper, red onion, olives, carrots, Feta cheese.
Classic "Caesar" salad – 49 nis
Grilled chicken slices can be added for 15 nis
"Turkish" salad – 39 nis
Coarsely chopped tomatoes, cucumbers, blue onion, parsley, cilantro and dill.
Meat dishes
Chicken breast – 67 nis
300 g
Pargit (chicken meat) kebab – 72 nis
400g
Lamb ribs – 120 nis
500 g
Pork chop – 59 nis
700 g
Entrecote steak 350/700 g – 99/119 nis
Choice tenderloin meat – 120 nis
Hamburger – 67 nis
Juicy hamburger (250g) served with French fries and sliced vegetables: lettuce leaves, tomatoes, red onions and pickled cucumbers.
*Supplements of your choice: onion rings / cheddar cheese
Beef fillet medallions – 99 nis
250 g. Served with fried portobello mushrooms.
Homemade sausages – 59 nis
500 g of homemade sausages cooked according to special chef's recipe, served with sauerkraut, stewed cabbage and mustard. The dish is served without a garnish of your choice.
Cordon bleu – 89 nis
Chicken breast stuffed with several kinds of cheeses, onions, hams and mushrooms. Deep-fried in breadcrumbs. Served with wine and cream sauce, with pashed potato.
The dish is served without a garnish.
Giant assorted meat – 270 nis
Chicken kebab, beef kebab (entrecote), mini burgers, lamb ribs, chicken breast and beef fillet medallions.
Or
Chicken kebab, beef kebab (entrecote), pork kebab, pork steak, lamb ribs, homemade sausages and chicken breast.
Any additional garnish – 10 nis each.
Fish dishes
Desis / Lavrak – 97 nis
A fish of your choice: baked whole / grilled / deep-fried
Salmon fillet – 97 nis
Fresh grilled salmon fillet.
Served with cream sauce and red roe.
* All food dishes are served with a garnish of your choice: rice / potato in sweet chili sauce / French fries / vegetable salad / "parisienne" potatoes, mashed potato stewed cabbage.
Any additional garnish – 10 nis each.
Seafood
Shrimps – 89 nis
Seafood cocktail (shrimps, calamari heads, mussels) – 95 nis
In garlic and oil sauce / in cream sauce with Parmesan cheese / in cream sauce with Roquefort cheese.
Shrimps and the cocktail are served with bread.
Grilled shrimps in spicy sauce – 79 nis
New Zealand mussels – 79 nis
In garlic sauce with white wine / in cream sauce with Parmesan cheese
Deep-fried seafood cocktail – 117 nis
Deep-fried shrimps, calamari, calamari heads. The dish is served with variety of sauces. (600 g)
SOFT DRINKS
13 Coca-cola/Coca-cola zero
 13   Sprite/Diet sprite
13  Flavored soft drink Pri-gat orange/grape/apple/lemon/grapefruit
13 Fuze tea peach
11 Sparkling water
13 Tonic water
17 Borjomi water
11 Water
13 Flavored water
17 Malt
20 Energy drink
17 Lemon mint frozen drink
Cranberries
Pitchers
Coca-cola/Coca-cola zero/sprite/orange/grape/lemonade/grapefruit 20
25   Cranberries
Wine card
Red wine
Gamla Merlot – 150/44 nis
Recanati Merlot – 120/37 nis
Cabernet Sauvignon Recanati – 120/37 nis
Gamla Cabernet Sauvignon – 150/44 nis
Dry white wine
Recanati Chardonnay 95/35 nis
Gamla Chardonnay 130/39 nis
Semi-dry white wine
Gewurztraminer Blue Nan – 95/35 nis
Riesling Gamla – 120/37 nis
Champagne
Lambrusco Spumante Donnelly – 80/27 nis.
Martini Asti– 130 nis.
Gran Livenza Cava Brut – 85/35 nis.
Kids menu
Sausages with French fries – 39 nis
Schnitzel with French fries – 39 nis
Pizza – 39 nis
Mini burgers with French fries – 39 nis
Dish of the day
Ask the waiter
Vodka
Khortytsa 39/21
Finlandia 41/22
Absolut  41/22
Smirnoff  41/22
Stolichnaya 41/22
Stolichnaya gold 48/29
Ketel one  43/25
  Premium vodka
Grey goose   59/31
Van gogh 59/31
Stolichnaya elit   59/31
Smirnoff black 59/31
Beluga 68/36
  Gin   
Gordons   37/21
Beefeater   37/21
Bombay 38/22
  Rum
Bacardi 37/21
Captain Morgan spiced gold     39/22
Captain Morgan black 44/25
   Tequila
silver Jose Cuervo 37/21
gold  Jose Cuervo 39/23
black    Jose Cuervo   46/25
Don Julio reposado 46/27
Don Julio añejo 55/33
  Anis
Araq 27/17
Ouzo 27/17
Pernod 37/21
Ricard 37/21
Absinthe 24/42
 Apéritif
Martini bianco 38/21
Martini rosso  38/21
Martini extra dry 38/21
Campari  38/21
Aperol  38/21
  Digestif
 Jägermeister  41/23
Fernet-Branca  41/23
  Liqueur   
Malibu 39/22
Passoã 39/22
Feigling 39/22
Midori 41/24
Kahlúa 39/22
Disaronno amaretto 41/24
Irish Cream 49/29
Southern comfort 41/22
Drambuie 49/26
Bad Apfel 39/21
Aftershock 42/24
  Scotch whisky
Lauder's 39/21
Johnnie Walker red label  41/22
Johnnie Walker black label 52/28
Johnnie Walker double black label 69/39
Johnnie Walker gold label 81/44
Chivas Regal 59/31
Ballantine's 51/27
Glenfiddich 12 12 68/37
Glenfiddich 15 15 71/41
Glenmorangie 66/31
12  The Glenlivet 12 68/37
15 15  The Glenlivet 79/43
12  Balvenie  79/43
  Irish whiskey
Jameson 41/23
Jameson 12 52/28
Bushmills 41/22
Black Bush 51/28
  Bourbon
Jack Daniel's 52/27
Gentleman Jack 63/33
Jim Beam 56/31
Jim Beam black 63/33
 Cognac
VS   50   Hennessy vs
VSOP    70    Hennessy vsop
XO   210    Hennessy xo
VS   45  vs Courvoisier
VSOP 60   vsop Courvoisier
XO  140   xo Courvoisier
VSOP  60   Rémy Martin vsop
Cocktails 
MOJITO STRAWBERRY CHAMPAGNE 47
Bacardi, strawberry puree, mint, sparkling wine
FROZEN MARGARITA 47/98
Cuervo silver, triple sec, sour
GRANIT STYLE 47/107
Bombay, lychee syrop, basil, cucumber  sour
WATERMELON COOLER 45/92
Jack Daniel's, sour, apple juice, amaretto, sparkling water
Bartender cocktail 47
Let our bartender surprise you
We have all the classic cocktails – ask the waiter
Resto-Bar
Meat dishes
Fish dishes

VOX RestoBar 

(Ashdod)

VOX RestoBar is wonderful place for celebration of corporate or family events celebration, as well as for a quite romantic evening by candlelight. There are specially selected banquette offers according to your taste and attentive staff.

In VOX RestoBar you can hold any kind of banquets: weddings with a chuppah on the Mediterranean coast, bar/bat mitzvah, birthdays or presentations for up to 120 guests. Especially for you, the menu and music program will be made according to your wishes.
Our open terrace is located right on the Mediterranean coast and we are ready to receive visitors every day from 17:00.

Sounds of waves and ‬the picturesque sea view means the VOX RestoBar. Our summer terrace is managed so well that even several parties having a good time in the same time will not disturb each other and a couple in love will always found a quiet place on soft couches. For one who wants to have fun and relax there is a separated air-conditioned hall where you can also hold your celebration.

Taking into account great popularity of the VOX RestoBar among residents of Ashdod as well as the center and the south of Israel, it is advisable to call to the restaurant and book a table beforehand. Our phone: 055-665-56-56

Snacks and first course

Antipasti – 38 nis
Vegetable snack made of seasonal vegetables
French fries with spices – 25 nis
French fries with ground cheese – 34 nis
"Edamame" – 25 nis
Boiled soy pods seasoned with coarse salt
"Golden rings" – 78 nis
Deep-fried calamari rings. The dish is served with sauces.
Assorted fish for beer – 69 nis
Cold assorted meat for beer – 69nis
Onion rings – 39 nis
Crispy deep-fried onion rings.
Blini with a roe – 49nis
2 blini stuffed with cream cheese and red roe.
Pate – 49 nis
Tender chicken liver pate, served with toasts and onion jam.
"Galantin" stuffed chicken – 49 nis
A chicken stuffed with pate and blini, served with cold wine sauce.
Shrimps tempura – 79 nis
10 deep-fried black tiger shrimps in breading
"Baladi" eggplant – 37 nis
Roasted eggplant with tahini and olive oil.
Focaccia – 18 nis
Fresh-baked focaccia with spices, served with homemade salads.
Beef carpaccio – 47 nis
Dish of thin sliced raw beef, seasoned with olive oil, balsamic sauce, coarse salt, pepper, Parmesan cheese, capers and finely chopped red onion.
"Julienne" mushrooms – 39 nis
Fresh champignons in cream sauce with Parmesan cheese, can bee also baked with cheese in a oven for 5 nis.
Soup of a day – 47 nis
Ask a waiter.

Salads

"Halloumi" salad – 52 nis
Seasonal vegetables with palm hearts in "Vinaigrette" sauce with cubes of deep-fried Levantine halloumi cheese.
Greek salad – 42 nis
Lettuce leaves, kinds of bell pepper, red onion, olives, carrots, Feta cheese.
Classic "Caesar" salad – 49 nis
Grilled chicken slices can be added for 15 nis
"Turkish" salad – 39 nis
Coarsely chopped tomatoes, cucumbers, blue onion, parsley, cilantro and dill.
Meat dishes
Chicken breast – 67 nis
300 g
Pargit (chicken meat) kebab – 72 nis
400g
Lamb ribs – 120 nis
500 g
Pork chop – 59 nis
700 g
Entrecote steak 350/700 g – 99/119 nis
Choice tenderloin meat – 120 nis
Hamburger – 67 nis
Juicy hamburger (250g) served with French fries and sliced vegetables: lettuce leaves, tomatoes, red onions and pickled cucumbers.
*Supplements of your choice: onion rings / cheddar cheese
Beef fillet medallions – 99 nis
250 g. Served with fried portobello mushrooms.
Homemade sausages – 59 nis
500 g of homemade sausages cooked according to special chef's recipe, served with sauerkraut, stewed cabbage and mustard. The dish is served without a garnish of your choice.
Cordon bleu – 89 nis
Chicken breast stuffed with several kinds of cheeses, onions, hams and mushrooms. Deep-fried in breadcrumbs. Served with wine and cream sauce, with pashed potato.
The dish is served without a garnish.
Giant assorted meat – 270 nis
Chicken kebab, beef kebab (entrecote), mini burgers, lamb ribs, chicken breast and beef fillet medallions.
Or
Chicken kebab, beef kebab (entrecote), pork kebab, pork steak, lamb ribs, homemade sausages and chicken breast.
Any additional garnish – 10 nis each.

Fish dishes

Desis / Lavrak – 97 nis
A fish of your choice: baked whole / grilled / deep-fried
Salmon fillet – 97 nis
Fresh grilled salmon fillet.
Served with cream sauce and red roe.
* All food dishes are served with a garnish of your choice: rice / potato in sweet chili sauce / French fries / vegetable salad / "parisienne" potatoes, mashed potato stewed cabbage.
Any additional garnish – 10 nis each.

Seafood

Shrimps – 89 nis
Seafood cocktail (shrimps, calamari heads, mussels) – 95 nis
In garlic and oil sauce / in cream sauce with Parmesan cheese / in cream sauce with Roquefort cheese.
Shrimps and the cocktail are served with bread.
Grilled shrimps in spicy sauce – 79 nis
New Zealand mussels – 79 nis
In garlic sauce with white wine / in cream sauce with Parmesan cheese
Deep-fried seafood cocktail – 117 nis
Deep-fried shrimps, calamari, calamari heads. The dish is served with variety of sauces. (600 g)

SOFT DRINKS

13 Coca-cola/Coca-cola zero

 13   Sprite/Diet sprite

13  Flavored soft drink Pri-gat orange/grape/apple/lemon/grapefruit

13 Fuze tea peach

11 Sparkling water

13 Tonic water

17 Borjomi water

11 Water

13 Flavored water

17 Malt

20 Energy drink

17 Lemon mint frozen drink

Cranberries

Pitchers
Coca-cola/Coca-cola zero/sprite/orange/grape/lemonade/grapefruit 20

25   Cranberries

Wine card
Red wine
Gamla Merlot – 150/44 nis
Recanati Merlot – 120/37 nis
Cabernet Sauvignon Recanati – 120/37 nis
Gamla Cabernet Sauvignon – 150/44 nis
Dry white wine
Recanati Chardonnay 95/35 nis
Gamla Chardonnay 130/39 nis
Semi-dry white wine
Gewurztraminer Blue Nan – 95/35 nis
Riesling Gamla – 120/37 nis
Champagne
Lambrusco Spumante Donnelly – 80/27 nis.
Martini Asti– 130 nis.
Gran Livenza Cava Brut – 85/35 nis.

Kids menu
Sausages with French fries – 39 nis
Schnitzel with French fries – 39 nis
Pizza – 39 nis
Mini burgers with French fries – 39 nis
Dish of the day
Ask the waiter

Vodka

Khortytsa 39/21
Finlandia 41/22

Absolut  41/22

Smirnoff  41/22

Stolichnaya 41/22

Stolichnaya gold 48/29

Ketel one  43/25

  Premium vodka

Grey goose   59/31

Van gogh 59/31

Stolichnaya elit   59/31

Smirnoff black 59/31

Beluga 68/36

  Gin   

Gordons   37/21

Beefeater   37/21

Bombay 38/22

  Rum

Bacardi 37/21

Captain Morgan spiced gold     39/22

Captain Morgan black 44/25

   Tequila

silver Jose Cuervo 37/21

gold  Jose Cuervo 39/23

black    Jose Cuervo   46/25

Don Julio reposado 46/27

Don Julio añejo 55/33

  Anis

Araq 27/17

Ouzo 27/17

Pernod 37/21

Ricard 37/21

Absinthe 24/42

 Apéritif

Martini bianco 38/21

Martini rosso  38/21

Martini extra dry 38/21

Campari  38/21

Aperol  38/21

  Digestif

 Jägermeister  41/23

Fernet-Branca  41/23

  Liqueur   

Malibu 39/22

Passoã 39/22

Feigling 39/22

Midori 41/24

Kahlúa 39/22

Disaronno amaretto 41/24

Irish Cream 49/29

Southern comfort 41/22

Drambuie 49/26

Bad Apfel 39/21

Aftershock 42/24
  Scotch whisky

Lauder's 39/21

Johnnie Walker red label  41/22

Johnnie Walker black label 52/28

Johnnie Walker double black label 69/39

Johnnie Walker gold label 81/44

Chivas Regal 59/31

Ballantine's 51/27

Glenfiddich 12 12 68/37

Glenfiddich 15 15 71/41

Glenmorangie 66/31

12  The Glenlivet 12 68/37

15 15  The Glenlivet 79/43

12  Balvenie  79/43

  Irish whiskey

Jameson 41/23

Jameson 12 52/28

Bushmills 41/22

Black Bush 51/28

  Bourbon

Jack Daniel's 52/27

Gentleman Jack 63/33

Jim Beam 56/31

Jim Beam black 63/33

 Cognac

VS   50   Hennessy vs

VSOP    70    Hennessy vsop

XO   210    Hennessy xo

VS   45  vs Courvoisier

VSOP 60   vsop Courvoisier

XO  140   xo Courvoisier

VSOP  60   Rémy Martin vsop
Cocktails 
MOJITO STRAWBERRY CHAMPAGNE 47
Bacardi, strawberry puree, mint, sparkling wine

FROZEN MARGARITA 47/98
Cuervo silver, triple sec, sour
GRANIT STYLE 47/107
Bombay, lychee syrop, basil, cucumber  sour
WATERMELON COOLER 45/92
Jack Daniel's, sour, apple juice, amaretto, sparkling water
Bartender cocktail 47
Let our bartender surprise you
We have all the classic cocktails – ask the waiter