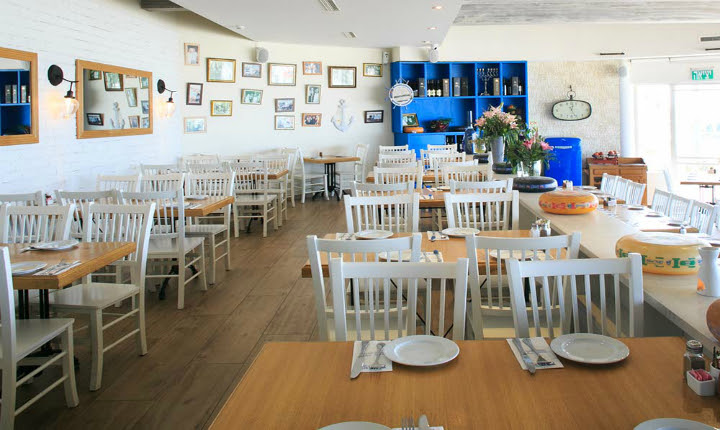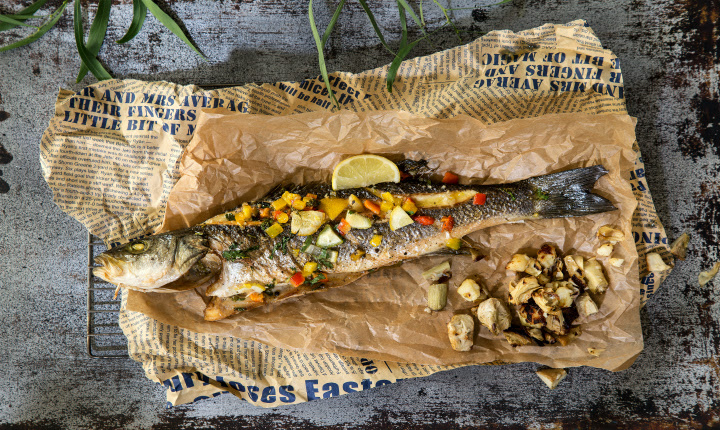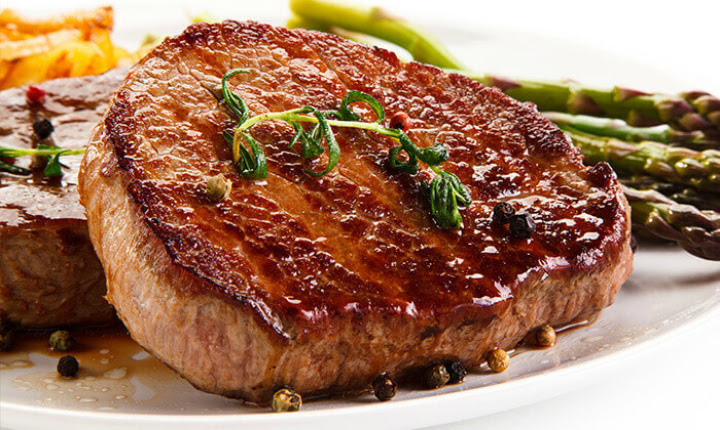 BENY ADAYAG RISHON (Rishon LeZion)
Beni Hadayag Restaurant is a way more than just a restaurant, it is the thirty years old traditions and history of Jaffa, a real culinary legend.
Nowadays, Beni Hadayag is a real brand, the signature taste of which is suited both for the gourmets accustomed to the exclusive fish restaurants and for people who only begin their acquaintance with the best sides of sea cuisine.
After 30 years of success in Tel Aviv and Jaffa, Beni Hadayag opened its doors in Rishon LeZion. In the menu of a new restaurant's branch you will be able to find a variety of different home-made salads and appetizers, pan-fried eggplants, chreime with piquant, fish cakes and house-made French rolls.
Among the sea delicacies one can order the gilt-head bream, tilapia, European bass, anthias fillet, meagre, mullet, goatfish, combination of sea fish as well as seafood that includes shrimps, mussels, squids, and crawfish. The entrecôte steak, chicken steak (pargiot) and home-made kebab literally melting in your mouth are highly recommended among the meat dishes. The famous executive chef Yossi Riva, who continues to amaze the restaurant's visitors with the new culinary surprises for several years running, manages the culinary ball.
Come to be amazed and convinced of it by yourself.
The restaurant is open daily from 11:00 a.m. and until the last client leaves.
APPETIZERS
Fish / salmon carpaccio – 49 nis
Fish cakes – 35 nis
Breaded artichokes in olive oil – 49 nis
Caviar – 18/28 nis
Hummus – 25 nis
Chreime – 44 nis
Roasted cauliflower – 28 nis
Baladi eggplant – 28 nis
Vegetable salad / Assorted salad – 25/39 nis
Appetizers for one person (without main course) – 47 nis
12-14 types of home-made salads, vegetable salad, chreime, and various dainties
MAIN COURSES
Dishes are served with hot garnish at the executive chef's discretion
Fish
Mullet – 89 nis
Rockfish – 89 nis
Tilapia – 89 nis
Assorted fish – 89 nis
Anthias fillet – 89 nis
Gilt-head bream – 105 nis
Goatfish – 120 nis
European bass – 120 nis
Salmon steak – 105 nis
Fish by weight (morning catch)
Cost per 100 g. Fish is served at your choice: deep-fried with onion rings, baked with lemon and olive oil / grilled / in salt
Grouper – 30 nis
Meagre – 25 nis
Perch – 28 nis
Meat
Chicken steak – 85 nis
Entrecôte steak – 125 nis
300 g
Mutton kebab – 85 nis
PASTAS
With tomato sauce / with olive oil and garlic – 69 nis
GARNISHES
Chips – 25 nis
Onion rings – 25 nis
children's menu
Nuggets / 180 g hamburger /  fish & chips – 45 nis
BENY ADAYAG RISHON (Rishon LeZion)

Beni Hadayag Restaurant is a way more than just a restaurant, it is the thirty years old traditions and history of Jaffa, a real culinary legend.
Nowadays, Beni Hadayag is a real brand, the signature taste of which is suited both for the gourmets accustomed to the exclusive fish restaurants and for people who only begin their acquaintance with the best sides of sea cuisine.
After 30 years of success in Tel Aviv and Jaffa, Beni Hadayag opened its doors in Rishon LeZion. In the menu of a new restaurant's branch you will be able to find a variety of different home-made salads and appetizers, pan-fried eggplants, chreime with piquant, fish cakes and house-made French rolls.
Among the sea delicacies one can order the gilt-head bream, tilapia, European bass, anthias fillet, meagre, mullet, goatfish, combination of sea fish as well as seafood that includes shrimps, mussels, squids, and crawfish. The entrecôte steak, chicken steak (pargiot) and home-made kebab literally melting in your mouth are highly recommended among the meat dishes. The famous executive chef Yossi Riva, who continues to amaze the restaurant's visitors with the new culinary surprises for several years running, manages the culinary ball.
Come to be amazed and convinced of it by yourself.
The restaurant is open daily from 11:00 a.m. and until the last client leaves.

APPETIZERS

Fish / salmon carpaccio – 49 nis
Fish cakes – 35 nis
Breaded artichokes in olive oil – 49 nis
Caviar – 18/28 nis
Hummus – 25 nis
Chreime – 44 nis
Roasted cauliflower – 28 nis
Baladi eggplant – 28 nis
Vegetable salad / Assorted salad – 25/39 nis
Appetizers for one person (without main course) – 47 nis
12-14 types of home-made salads, vegetable salad, chreime, and various dainties

MAIN COURSES

Dishes are served with hot garnish at the executive chef's discretion
Fish
Mullet – 89 nis
Rockfish – 89 nis
Tilapia – 89 nis
Assorted fish – 89 nis
Anthias fillet – 89 nis
Gilt-head bream – 105 nis
Goatfish – 120 nis
European bass – 120 nis
Salmon steak – 105 nis
Fish by weight (morning catch)
Cost per 100 g. Fish is served at your choice: deep-fried with onion rings, baked with lemon and olive oil / grilled / in salt
Grouper – 30 nis
Meagre – 25 nis
Perch – 28 nis

Meat

Chicken steak – 85 nis
Entrecôte steak – 125 nis
300 g
Mutton kebab – 85 nis
PASTAS
With tomato sauce / with olive oil and garlic – 69 nis
GARNISHES
Chips – 25 nis
Onion rings – 25 nis
children's menu
Nuggets / 180 g hamburger /  fish & chips – 45 nis