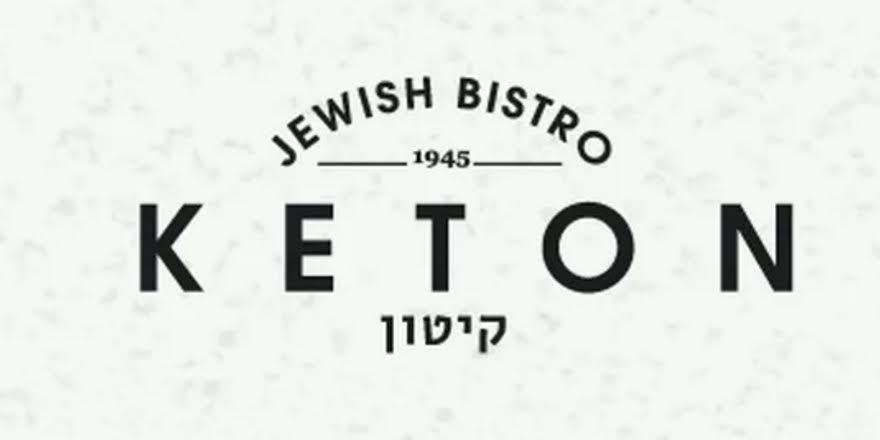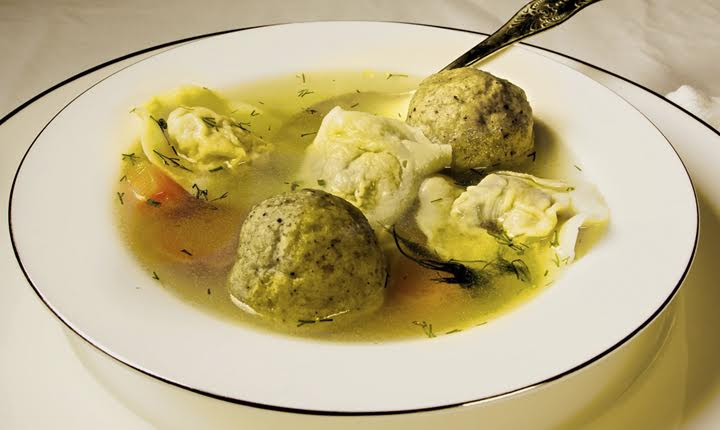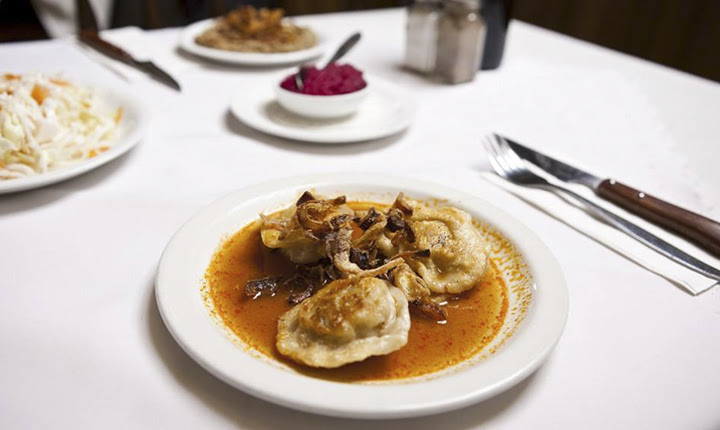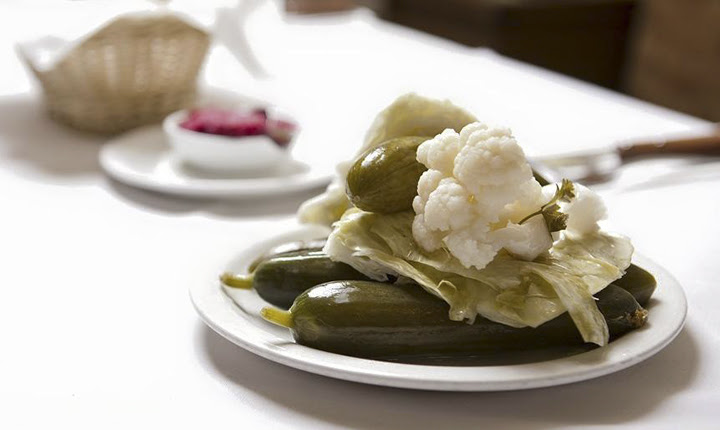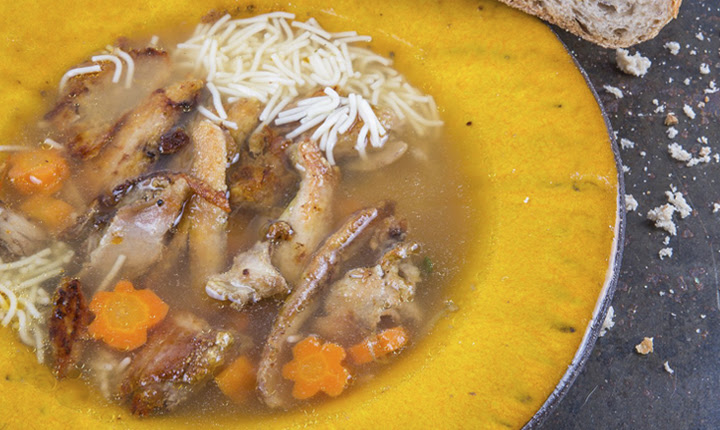 Jewish cuisine
Meat dishes
KETON 
(Tel Aviv)
The history of Jewish cuisine restaurant "Keton" began in the 40s with a small watermelon kiosk in Tel Aviv, shortly before the proclamation of the State of Israel. This kiosk was lovingly managed by grandfather Zvi. Every noon grandmother Sarah came there with homemade lunch. And always, it was a moment when somebody of passersby came in to buy a refreshing watermelon and to taste delicious grandmother's dishes in the same time.
It was then that the idea to make these magic culinary meetings regular.
Near the watermelon kiosk, the one more appeared, where came all eager to again enjoy the amazing dishes grandmother Sarah. A small kiosk became a sensation, and eventually became the center of city cultural life and particularly the Dizengoff district. It became a place of pilgrimage for locals and tourists. People of all social classes came to the restaurant: bohemians and people of different professions were constantly coming to the restaurant for lunch. Once, Alexander Penn, one of the famous Israeli poets, came to the restaurant he told that this place had reminded him a little box and recommended to call the restaurant "Keton"( literally "little" in Hebrew). The recommendation was accepted with open arms and the rest is history.
Nostalgic and favorite restaurant "Keton" is an integral part of the history of Israel, and Tel Aviv in particular. But the restaurant continues to develop: the recent repair supports a modern and dynamic atmosphere. This home place, without hypocrisy, preserving the simplicity, without compromising on quality, thanks to the best ingredients and, of course, homemade taste, which makes everyone feel themselves warm and comfortable, among the pleasant memories.
Entrees (cold snacks)
Caviar salad– 29 nis
Herring – 29 nis
Chopped liver – 29 nis
Egg salad – 26 nis
Eggplant salad– 26 nis
Vegetable salad – 28 nis
Jelly– 28 nis
Marinated salad with cabbage and carrots – 28 nis
Cucumber with dill salad – 26 nis
Stuffed cabbage – 29 nis
Intestine – 30 nis
Spleen with stuffing – 32 nis
Potato dumplings fried / with sauce – 29 nis
Meat pelmeni fried / with sauce 3 pieces – 32 nis
Stuffed fish (cutlet) – 24 nis
Stuffed fish – 28 nis
Fish head – 32 nis
Marinated vegetables – 18 nis
Breаd – 6 nis
Extra bread – 4 nis
Every snack of five dishes – 12 nis
Chicken soup
Chicken soup with pelmeni – 30 nis
Chicken soup with kneidlach – 30 nis
Assorted chicken soup – 32 nis
Chicken soup with noodles – 28 nis
Chicken soup with rice – 28 nis
Chicken soup with buckwheat – 28 nis
Chicken broth – 25 nis
Beet juice with sour cream – 15 nis
Soup of the day – Ask the waiter
Cholent
Meat cholent – 56 nis
Cholent with intestine – 50 nis
Meat cholent with intestine – 60 nis
Extra egg – 4 nis
Main course
Beet in meat sauce – 58 nis
Boiled beef – 62 nis
Chicken schnitzel – 58 nis
Chicken schnitzel in sesame – 58 nis
Boiled / grilled chicken – 52 nis
Intestine with two garnishes – 52 nis
Tripe (Flaczki) – 62 nis
Veal tongue – 58 nis
Goose leg – 64 nis
Duck (a half) – 76 nis
Goulash – 56 nis
Cutlets (two) – 52 nis
Cutlet – 39 nis
Chicken liver – 60 nis
Beef liver – 58 nis
Fish flounder schnitzel – 52 nis
Potato dumplings fried / with sauce 4 pieces – 49 nis
Meat pelmeni fried / with sauce 4 pieces – 44 nis
Vegetarian dish (four garnishes of your choice) – 46 nis
Tasting dish – 55 nis
Four of your choice: caviar, herring, cucumber salad, chopped liver, egg salad, eggplant salad. Served with bread, vodka, beer or beverages. Served with two garnishes of your choice.
Garnishes
Cholent
Mashed tomatoes
Tzimmes (sweet carrots)
Stewed cabbage
Buckwheat
Rice
Boiled vegetables
Small pasta
Cabbage and carrot salad
Vegetable salad
Every garnish separately – 22 nis
Jewish cuisine
Meat dishes

KETON 

(Tel Aviv)

The history of Jewish cuisine restaurant "Keton" began in the 40s with a small watermelon kiosk in Tel Aviv, shortly before the proclamation of the State of Israel. This kiosk was lovingly managed by grandfather Zvi. Every noon grandmother Sarah came there with homemade lunch. And always, it was a moment when somebody of passersby came in to buy a refreshing watermelon and to taste delicious grandmother's dishes in the same time.
It was then that the idea to make these magic culinary meetings regular.

Near the watermelon kiosk, the one more appeared, where came all eager to again enjoy the amazing dishes grandmother Sarah. A small kiosk became a sensation, and eventually became the center of city cultural life and particularly the Dizengoff district. It became a place of pilgrimage for locals and tourists. People of all social classes came to the restaurant: bohemians and people of different professions were constantly coming to the restaurant for lunch. Once, Alexander Penn, one of the famous Israeli poets, came to the restaurant he told that this place had reminded him a little box and recommended to call the restaurant "Keton"( literally "little" in Hebrew). The recommendation was accepted with open arms and the rest is history.

Nostalgic and favorite restaurant "Keton" is an integral part of the history of Israel, and Tel Aviv in particular. But the restaurant continues to develop: the recent repair supports a modern and dynamic atmosphere. This home place, without hypocrisy, preserving the simplicity, without compromising on quality, thanks to the best ingredients and, of course, homemade taste, which makes everyone feel themselves warm and comfortable, among the pleasant memories.

Entrees (cold snacks)

Caviar salad– 29 nis
Herring – 29 nis
Chopped liver – 29 nis
Egg salad – 26 nis
Eggplant salad– 26 nis
Vegetable salad – 28 nis
Jelly– 28 nis
Marinated salad with cabbage and carrots – 28 nis
Cucumber with dill salad – 26 nis
Stuffed cabbage – 29 nis
Intestine – 30 nis
Spleen with stuffing – 32 nis
Potato dumplings fried / with sauce – 29 nis
Meat pelmeni fried / with sauce 3 pieces – 32 nis
Stuffed fish (cutlet) – 24 nis
Stuffed fish – 28 nis
Fish head – 32 nis
Marinated vegetables – 18 nis
Breаd – 6 nis
Extra bread – 4 nis
Every snack of five dishes – 12 nis

Chicken soup

Chicken soup with pelmeni – 30 nis
Chicken soup with kneidlach – 30 nis
Assorted chicken soup – 32 nis
Chicken soup with noodles – 28 nis
Chicken soup with rice – 28 nis
Chicken soup with buckwheat – 28 nis
Chicken broth – 25 nis
Beet juice with sour cream – 15 nis
Soup of the day – Ask the waiter

Cholent

Meat cholent – 56 nis
Cholent with intestine – 50 nis
Meat cholent with intestine – 60 nis
Extra egg – 4 nis

Main course

Beet in meat sauce – 58 nis
Boiled beef – 62 nis
Chicken schnitzel – 58 nis
Chicken schnitzel in sesame – 58 nis
Boiled / grilled chicken – 52 nis
Intestine with two garnishes – 52 nis
Tripe (Flaczki) – 62 nis
Veal tongue – 58 nis
Goose leg – 64 nis
Duck (a half) – 76 nis
Goulash – 56 nis
Cutlets (two) – 52 nis
Cutlet – 39 nis
Chicken liver – 60 nis
Beef liver – 58 nis
Fish flounder schnitzel – 52 nis
Potato dumplings fried / with sauce 4 pieces – 49 nis
Meat pelmeni fried / with sauce 4 pieces – 44 nis
Vegetarian dish (four garnishes of your choice) – 46 nis
Tasting dish – 55 nis
Four of your choice: caviar, herring, cucumber salad, chopped liver, egg salad, eggplant salad. Served with bread, vodka, beer or beverages. Served with two garnishes of your choice.
Garnishes
Cholent
Mashed tomatoes
Tzimmes (sweet carrots)
Stewed cabbage
Buckwheat
Rice
Boiled vegetables
Small pasta
Cabbage and carrot salad
Vegetable salad
Every garnish separately – 22 nis