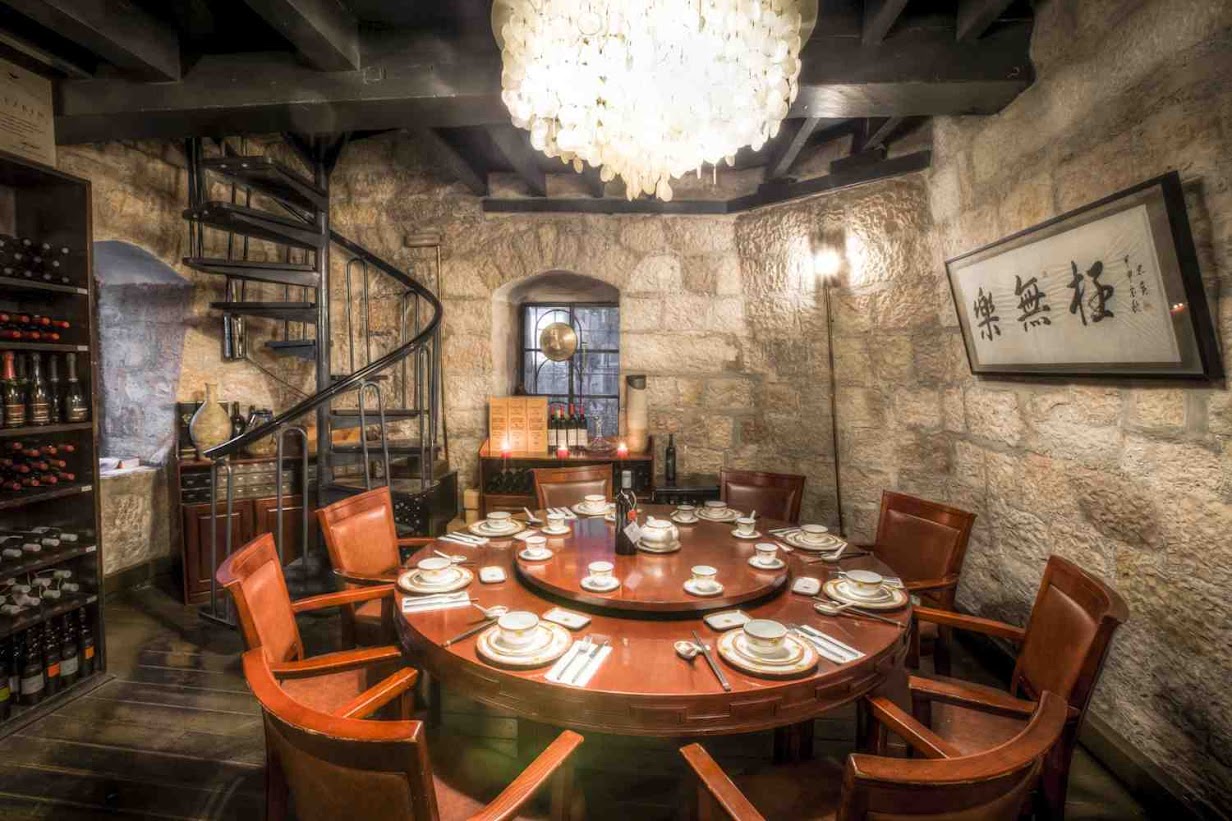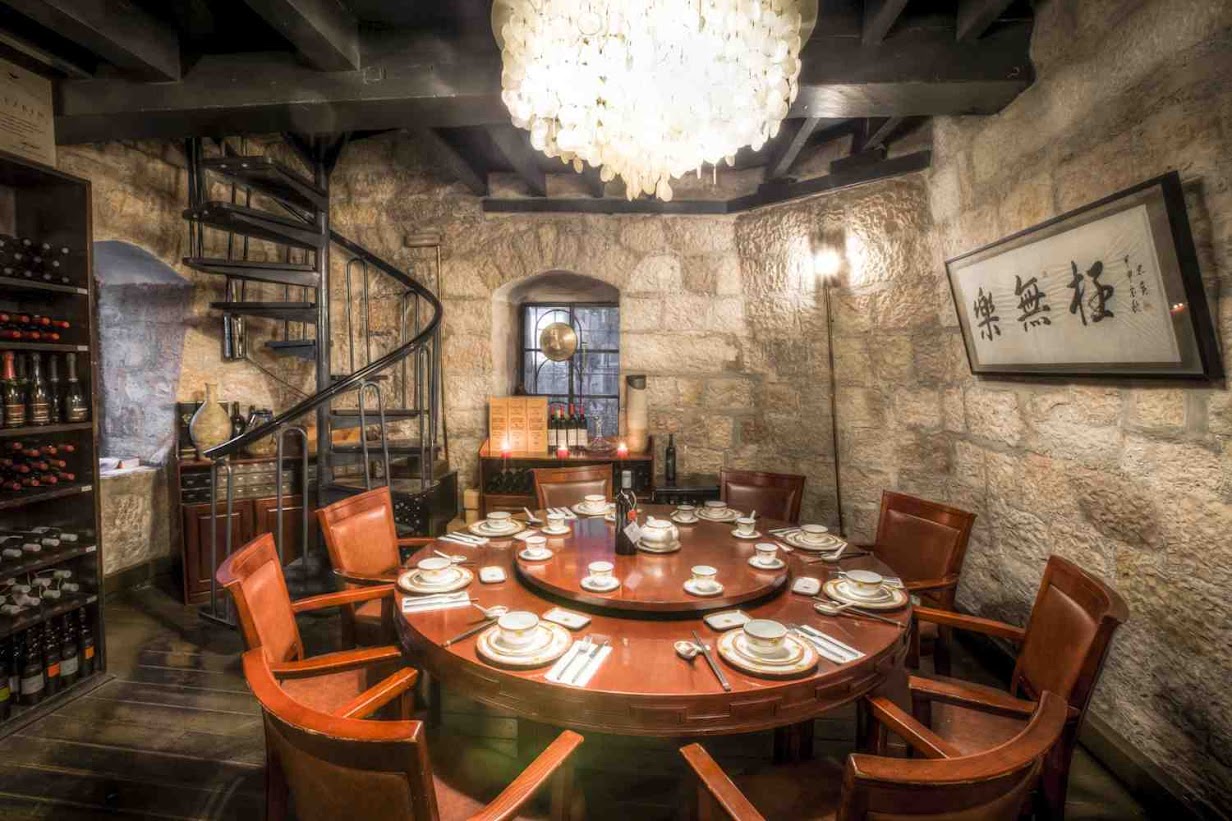 Asian cuisine
Sushi bar
Takeaway
Far Eastern cuisine
SHEYAN (Jerusalem)
Sheyan restaurant is a captivating merge between Jerusalem's eclectic atmosphere and China's traditional cuisine.
The restaurant is located in the magical wind mill building in Rehavia. The mill, built by the Greek Orthodox Church, has been renovated for residence by renowned architect Erich Mendelson and has served as a European salon for intellectuals such as Dr. Ticho, Zalman Shoken, Shlonsky, Alterman and others – standing for true cosmopolitan ambiance. The blessed Chinese influence is expressed in the name Sheyan – literally meaning the last sun rays of the sunset as well as the first city to ever have a restaurant. This same influence also come across in the interior décor. Every item at Sheyan, from chopsticks to pictures, pots and serving utensils is imported from china after having been meticulously and personally chosen by the owners. All this with the additional touch of special lighting gives Sheyan its unique chic and makes it a warm, hospitable place.
The menu at Sheyan is based mainly on north-Chinese cuisine and also includes dishes from Mongolia, Hong Kong, Thailand and Japan. The kitchen staff is comprised wholly of Chinese experienced expert chefs who prepare traditional dishes in the utmost culinary integrity – with no compromises or shortcuts. Among other dishes you can enjoy delicacies such as vegetable coconut soup, Mongolian noodles with entrecote and crushed black pepper, betara sushi with spicy tuna, beef with kiwi or mango and carrot in sweet-sour-spicy sauce, sea bas with aromatic vegetables and ginger and more.
The client is the most important person – this is Sheyan's moto – therefore we take great care to provide him with precise and professional as well as attentive and friendly service. The kosher menu allows for a beautiful meeting of clients from all different places and sectors: secular, religious, natives of Jerusalem and tourists of all religions – and all enjoy the beauty of the place, its exquisite food and its positive, heart warming atmosphere.
The delicious and pleasant experience is completed with an exciting Israeli wine menu, and background music ranging from soft jazz to classic pop.
In Sheyan one can have events up to 140 people in the afternoons and evenings.
In the spring and summer events up to 60 people can be held outside, at the foot of the windmill.
In addition, the restaurant offers spectaculars private rooms, the golden room, which is in the base of the windmill; you can find a large round table seating fourteen people and a splendid set of dishes with a 24 gold karat decoration. And in the VIP section events up to 27 people can be held.
At Sheyan we are happy to host any kind of event and to construct a special menu, designed precisely to cater for the client's every wish.
Salads
Green leaf salad – 46 nis
Ith tomato, onion & peanuts
Bean noodle salad – 44 nis
With cucumbers, garlic, ginger & coriander
Radish & carrot salad – 34 nis
With sesame seeds in sweet & sour sauce
Soup
Noodle soup – 25 nis
With vegetables, beef and ginger
Coconut soup with vegetables – 25 nis
Corn chowder – 25 nis
With coconut milk and crispy noodles
Tofu soup – 25 nis
With chili and lemon
Starters
Egg roll – 13 nis
Filled with vegetables
Steamed dim sum – 42 nis
With chicken & onion (6 unit)
Chinese buns – 42 nis
Filled with vegetables & meat (4 units(
Slightly sweet eggplant with garlic & soy – 47 nis
Vegetables with crispy noodles, soy & sesame oil – 46 nis
Japanese tofu – 55 nis
With peppers, mushrooms and baby corn in thick sauce of vegetables stock & soy
Tempura fried champignon mushrooms – 49 nis
Noodles
Noodles with coconut milk, peanuts, green onion, chili & coriander – 63 nis
Noodles with carrots, mushrooms, onion & ginger – 59 nis
Mongolian noodles with entrecote, vegetables & ground black pepper – 65 nis
Noodles with chicken, carrots, onions, mushrooms, peppers & sprouts – 63 nis
Malaysian spinach noodles with green onion, chicken and spicy cream – 65 nis
Wide Rice noodles with tofu & vegetables – 63 nis
Wide Rice noodles with chicken, onion, coriander & mushroom sauce – 65 nis
Sushi
Sushi roll with nuri seaweed, chive, avocado, tamago, carrot, cucumber and fish – 69 nis
Red tuna/salmon/sea bream/sea bass/spicy tuna (8 units)
Inside out sushi roll with nuri seaweed, chive, avocado, tamago, carrot, cucumber – 69 nis
Red tuna/salmon/sea bream/sea bass/spicy tuna (8 units(
Sushi roll with nuri seaweed, chive, cucumber, avocado, tamago and carrot – 49 nis
8 units
Inside out sushi roll with nuri seaweed, chive, avocado, tamago – 49 nis
Spicy tuna battera sushi – 65 nis
6 units
Bass and red tuna carpaccio – 84 nis
With wasabi & lemon
Red tuna, sea bream, sea bass & salmon nigiri – 94 nis
10 units
Sheyan sushi – 94 nis
Battera Osaka & red tuna nigiri (10 units)
Sushi combination – 149 nis
Sushi roll with salmon, nuri seaweed, chive, avocado, tamago, carrot and cucumber; inside out sushi roll with red tuna, nuri seaweed, chive, avocado, tamago, carrot and cucumber; 4 nigiri
Fish
Special steamed sea bream – 96 nis
With ginger, green onions & soy
Sea bass with aromatic vegetables & ginger – 93 nis
Herring, Red Onion & Bread – 96 nis
Fried sea bass
In almonds tempura with sweeten chili sauce
Chicken
Spring chicken in tampura batter – 79 nis
With pineapple, honey, garlic & sesame
Spicy chicken – 68 nis
With onions, carrots, green onions, garlic, chili, sesame & soy
Chicken breast in tampura batter – 68 nis
& lemon sauce
Spring chicken with vegetables, peanuts, cashew & almonds – 76 nis
Yakitori spring chicken skewers – 78 nis
Chicken with broccoli, carrots, onions, peanuts, cashew & almonds – 79 nis
Beef
Entrecote with eggplant, chili & sesame oil – 83 nis
Spicy beef strips – 76 nis
With garlic, carrots, green onions, chili, sesame & soy
Entrecote with vegetables & aromatic black pepper – 83 nis
Beef with kiwi / mango & carrots – 76 nis
In sweet hot & sour sauce
Entrecote with mushrooms, onions & peas – 84 nis
Beef with shitake mushrooms and beer – 89 nis
Fried beef in tempura – 89 nis
With sweet and sour sauce
Entrecote skewers – 89 nis
Fried with teriyaki sauce
Rice
Steamed rice – 13 nis
Rice with aromatic vegetables – 38 nis
Rice with vegetables – 47 nis
& smoked strips of chicken & beef
Fried rice – 18 nis
With peas, corn & carrots
Lunch at Sheyan
First Course:
Chinese dim sum filled with vegetables and chicken
Radish and carrot salad with sweet and sour sauce
Vegetables with crisp noodles, soy and sesame oil
Main courses:
Spicy chicken strips with onion, carrots, garlic, chili and soy
Spring chicken in tempura batter with pineapple, honey, garlic and sesame
Noodles with beef vegetables and ground black pepper
Slightly sweet steamed eggplant with garlic and soy
Fried rice with peas, corn and carrots
Desserts:
Balagan: Fried mango, pineapple, banana and lichee with lots of ice cream
Drinks:
Lemonade and mineral water
Price: 120 Nis per person. Price does not include 12% service.
Spicy beef strips with onion, carrots, garlic, chili and soy 10 nis
Selection of petit four – 10 nis
as request – Sodas 5 nis
Asian cuisine
Sushi bar
Takeaway
Far Eastern cuisine

SHEYAN (Jerusalem)

Sheyan restaurant is a captivating merge between Jerusalem's eclectic atmosphere and China's traditional cuisine.
The restaurant is located in the magical wind mill building in Rehavia. The mill, built by the Greek Orthodox Church, has been renovated for residence by renowned architect Erich Mendelson and has served as a European salon for intellectuals such as Dr. Ticho, Zalman Shoken, Shlonsky, Alterman and others – standing for true cosmopolitan ambiance. The blessed Chinese influence is expressed in the name Sheyan – literally meaning the last sun rays of the sunset as well as the first city to ever have a restaurant. This same influence also come across in the interior décor. Every item at Sheyan, from chopsticks to pictures, pots and serving utensils is imported from china after having been meticulously and personally chosen by the owners. All this with the additional touch of special lighting gives Sheyan its unique chic and makes it a warm, hospitable place.
The menu at Sheyan is based mainly on north-Chinese cuisine and also includes dishes from Mongolia, Hong Kong, Thailand and Japan. The kitchen staff is comprised wholly of Chinese experienced expert chefs who prepare traditional dishes in the utmost culinary integrity – with no compromises or shortcuts. Among other dishes you can enjoy delicacies such as vegetable coconut soup, Mongolian noodles with entrecote and crushed black pepper, betara sushi with spicy tuna, beef with kiwi or mango and carrot in sweet-sour-spicy sauce, sea bas with aromatic vegetables and ginger and more.
The client is the most important person – this is Sheyan's moto – therefore we take great care to provide him with precise and professional as well as attentive and friendly service. The kosher menu allows for a beautiful meeting of clients from all different places and sectors: secular, religious, natives of Jerusalem and tourists of all religions – and all enjoy the beauty of the place, its exquisite food and its positive, heart warming atmosphere.
The delicious and pleasant experience is completed with an exciting Israeli wine menu, and background music ranging from soft jazz to classic pop.
In Sheyan one can have events up to 140 people in the afternoons and evenings.
In the spring and summer events up to 60 people can be held outside, at the foot of the windmill.
In addition, the restaurant offers spectaculars private rooms, the golden room, which is in the base of the windmill; you can find a large round table seating fourteen people and a splendid set of dishes with a 24 gold karat decoration. And in the VIP section events up to 27 people can be held.
At Sheyan we are happy to host any kind of event and to construct a special menu, designed precisely to cater for the client's every wish.

Salads

Green leaf salad – 46 nis
Ith tomato, onion & peanuts
Bean noodle salad – 44 nis
With cucumbers, garlic, ginger & coriander
Radish & carrot salad – 34 nis
With sesame seeds in sweet & sour sauce

Soup

Noodle soup – 25 nis
With vegetables, beef and ginger
Coconut soup with vegetables – 25 nis
Corn chowder – 25 nis
With coconut milk and crispy noodles
Tofu soup – 25 nis
With chili and lemon

Starters

Egg roll – 13 nis
Filled with vegetables
Steamed dim sum – 42 nis
With chicken & onion (6 unit)
Chinese buns – 42 nis
Filled with vegetables & meat (4 units(
Slightly sweet eggplant with garlic & soy – 47 nis
Vegetables with crispy noodles, soy & sesame oil – 46 nis
Japanese tofu – 55 nis
With peppers, mushrooms and baby corn in thick sauce of vegetables stock & soy
Tempura fried champignon mushrooms – 49 nis

Noodles

Noodles with coconut milk, peanuts, green onion, chili & coriander – 63 nis
Noodles with carrots, mushrooms, onion & ginger – 59 nis
Mongolian noodles with entrecote, vegetables & ground black pepper – 65 nis
Noodles with chicken, carrots, onions, mushrooms, peppers & sprouts – 63 nis
Malaysian spinach noodles with green onion, chicken and spicy cream – 65 nis
Wide Rice noodles with tofu & vegetables – 63 nis
Wide Rice noodles with chicken, onion, coriander & mushroom sauce – 65 nis

Sushi

Sushi roll with nuri seaweed, chive, avocado, tamago, carrot, cucumber and fish – 69 nis

Red tuna/salmon/sea bream/sea bass/spicy tuna (8 units)
Inside out sushi roll with nuri seaweed, chive, avocado, tamago, carrot, cucumber – 69 nis
Red tuna/salmon/sea bream/sea bass/spicy tuna (8 units(
Sushi roll with nuri seaweed, chive, cucumber, avocado, tamago and carrot – 49 nis
8 units
Inside out sushi roll with nuri seaweed, chive, avocado, tamago – 49 nis
Spicy tuna battera sushi – 65 nis
6 units
Bass and red tuna carpaccio – 84 nis
With wasabi & lemon
Red tuna, sea bream, sea bass & salmon nigiri – 94 nis
10 units
Sheyan sushi – 94 nis
Battera Osaka & red tuna nigiri (10 units)
Sushi combination – 149 nis
Sushi roll with salmon, nuri seaweed, chive, avocado, tamago, carrot and cucumber; inside out sushi roll with red tuna, nuri seaweed, chive, avocado, tamago, carrot and cucumber; 4 nigiri

Fish

Special steamed sea bream – 96 nis
With ginger, green onions & soy
Sea bass with aromatic vegetables & ginger – 93 nis
Herring, Red Onion & Bread – 96 nis
Fried sea bass
In almonds tempura with sweeten chili sauce

Chicken

Spring chicken in tampura batter – 79 nis
With pineapple, honey, garlic & sesame
Spicy chicken – 68 nis
With onions, carrots, green onions, garlic, chili, sesame & soy
Chicken breast in tampura batter – 68 nis
& lemon sauce
Spring chicken with vegetables, peanuts, cashew & almonds – 76 nis
Yakitori spring chicken skewers – 78 nis
Chicken with broccoli, carrots, onions, peanuts, cashew & almonds – 79 nis

Beef

Entrecote with eggplant, chili & sesame oil – 83 nis
Spicy beef strips – 76 nis
With garlic, carrots, green onions, chili, sesame & soy
Entrecote with vegetables & aromatic black pepper – 83 nis
Beef with kiwi / mango & carrots – 76 nis
In sweet hot & sour sauce
Entrecote with mushrooms, onions & peas – 84 nis
Beef with shitake mushrooms and beer – 89 nis
Fried beef in tempura – 89 nis
With sweet and sour sauce
Entrecote skewers – 89 nis
Fried with teriyaki sauce

Rice

Steamed rice – 13 nis
Rice with aromatic vegetables – 38 nis
Rice with vegetables – 47 nis
& smoked strips of chicken & beef
Fried rice – 18 nis
With peas, corn & carrots

Lunch at Sheyan

First Course:

Chinese dim sum filled with vegetables and chicken
Radish and carrot salad with sweet and sour sauce
Vegetables with crisp noodles, soy and sesame oil

Main courses:

Spicy chicken strips with onion, carrots, garlic, chili and soy
Spring chicken in tempura batter with pineapple, honey, garlic and sesame
Noodles with beef vegetables and ground black pepper
Slightly sweet steamed eggplant with garlic and soy
Fried rice with peas, corn and carrots

Desserts:

Balagan: Fried mango, pineapple, banana and lichee with lots of ice cream

Drinks:

Lemonade and mineral water

Price: 120 Nis per person. Price does not include 12% service.
Spicy beef strips with onion, carrots, garlic, chili and soy 10 nis
Selection of petit four – 10 nis
as request – Sodas 5 nis