Unique burgers and many other delicious discoveries!
Welcome to Vivino - Italy's culinary embassy in Israel! At Vivino, you'll find an enchanting place where families and friends love to gather, eat well and savor life. Just as the Italians know how to do!
sponsored
Nafis is the most popular gastronomic destination among all food lovers in Israel! The diverse menu represents multiple choices of Israeli, American, Italian, and Asian traditional dishes that won't leave you indifferent.
Fine Argentinian burgers and entrecote steaks!
Nestled in the center of Rishon LeZion, Wakame a lively takeaway restaurant offering a wide range of traditional Asian dishes — special 1 + 1 sushi, wok, hot dishes, and much more.
Meat & grill catering service for your events! A wide range of meals to order!
The crowd-pleasing menu represent multiple choices of beef, lamb, and chicken burgers, fresh salads, sandwiches with various fillings and other goodness. You can always add up a tasty supplement to make your burger even better: crispy sweet potatoes, goose breast, vegan cheese, caramelized onions, and more.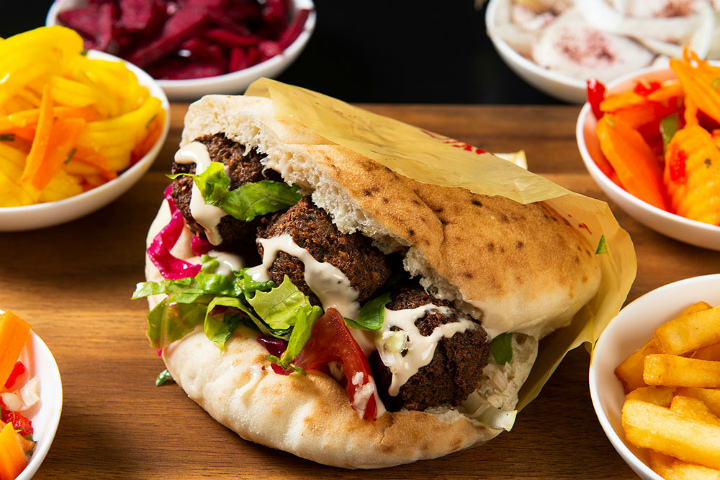 Melekh Shawarma (King of Shawarma) in Rishon LeZion is a popular cafe in Ha-Zahav Mall. Here you will find chicken shawarma, lamb shawarma, grilled kebabs, schnitzels, falafels, salads and more. In short, we at King of Shawarma in Rishon LeZion never leave our guests hungry!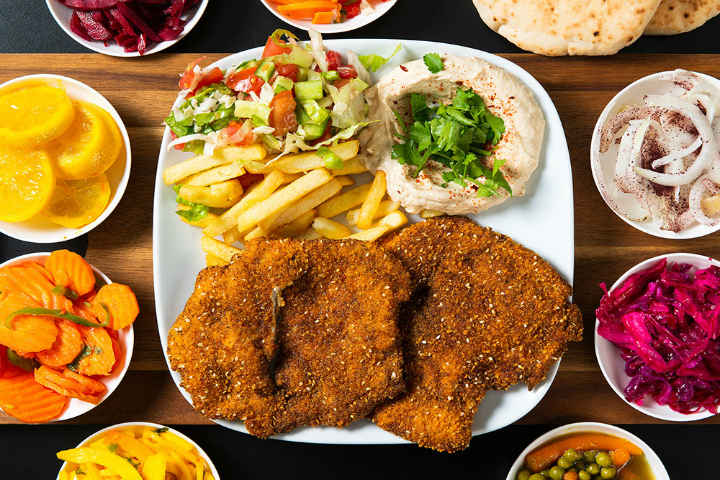 Located in Hazahav mall, Rishon LeZion, the Red Meat restaurant offers a quality South American style meat menu.
Baguette Nir Rishon LeZion is a takeaway cafe with a rich kosher menu representing multiple choices of mouth-watering homemade food prepared with love. We put emphasis on the quality of our food, that's why we only use the freshest ingredients. In our delivery menu, you will find regular or spicy shawarma, innovative Moroccan kebab, Jerusalem mix, schnitzel, chicken breast, sausages, chicken liver and much more.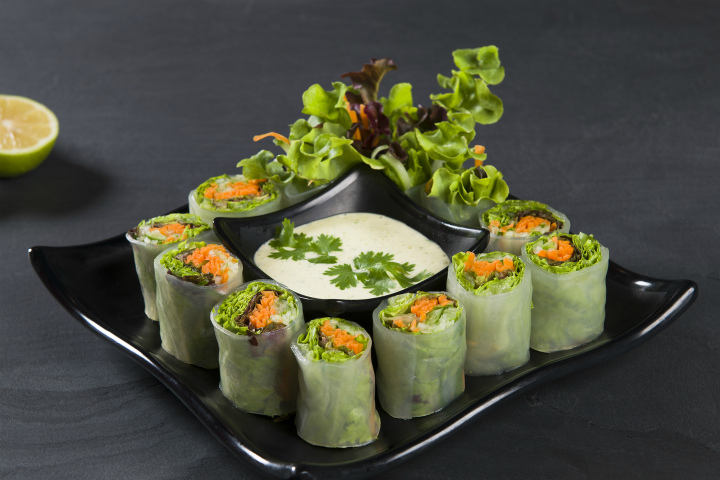 Asian food, home Thai food
May's Kitchen offers traditional Thai cuisine adapted to the Israeli taste. We know that after coming back from Asia, especially from Thailand, many Israelis discover that they truly miss the abundance of seafood, spices, colors, and flavors they have fallen in love with on their exotic travels.