Kebabs, shawarma, falafel
The Izotus Banquet Hall & Boutique in Ashdod takes any kind of events to a whole new level of quality and conceptualization!
VOX RestoBar is wonderful place for celebration of corporate or family events celebration, as well as for a quite romantic evening by candlelight. There are specially selected banquette offers according to your taste and attentive staff.
"Pinta" – the best bar and restaurant in Ashdod! Here you can find German sausages with stewed cabbage, as it served in Bavaria, and New Zealand and Canadian mussels
Here you can taste a variety of traditional Georgian cuisine dishes, such as imruli, khachapuri, khinkali, chebureki, belini, lobiani, solyanka, and all this with the Georgian salads.
Paradise Restaurant and Banquet Hall was founded in 2002 and since then has held thousands of successful and happy events and banquets. The restaurant is famous for its excellent Bukhara, Caucasian, Georgian, Russian and Israeli cuisine.
"Kampai Street Wok Ashdod" contains wide choice of snacks and Asian soups, various sushi menu, wok fried dishes, Asian grilled dishes, sushi combinations for several persons, kid's menu, and wonderful desserts.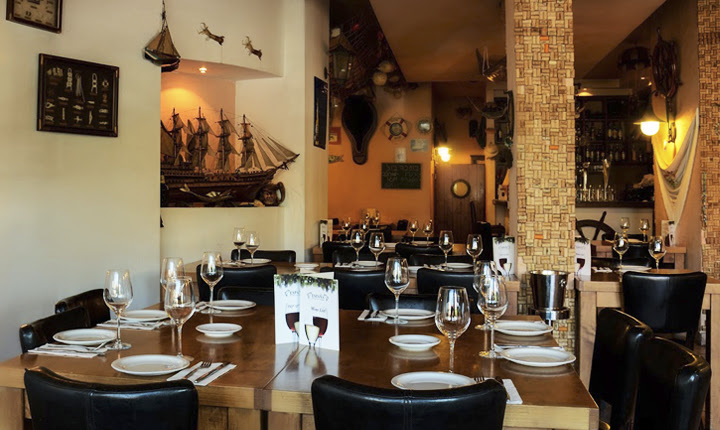 These days, one can enjoy a taste of those authentic Spanish dishes in Ashdod, as well as taste of fish and seafood cooked according to the best Spanish traditions.
n the "Corsair" restaurant menu we reflected all the best from real cuisine: traditional Italian pizza on thin dough, pasta, soups, classical Mediterranean salads and snacks and, of course, grilled dishes. We recommend to pay a special attention to sausages cooken according our chef's special recipe.
CONCORDE IS ONE OF THE BEST RUSSIAN RESTAURANTS IN ASHDOD. It is located on the luxurious Kshatot embankment on the Mediterranean seacoast. The large terrace with the view of the sea, cozy furniture and varied assortment of different beverages in a bar will make your rest unforgettable.